Experience Canadian wilderness in luxury. These resorts in Canada are an elevated experience for your next trip.
Are you someone who lives for the great outdoors? There are some great wilderness stays across Canada that provide elevated experiences- and now is the best time to take advantage of our amazing flight deals within Canada to get there! From polar bear sightings to helicopter skiing, these Canadian resorts truly understand luxury wilderness retreats. Plus, they all have a strong focus on environmental sustainability.
Below is our list of luxury wilderness retreats with green travel practices in Canada.
Related Post: Incredible Stays in British Columbia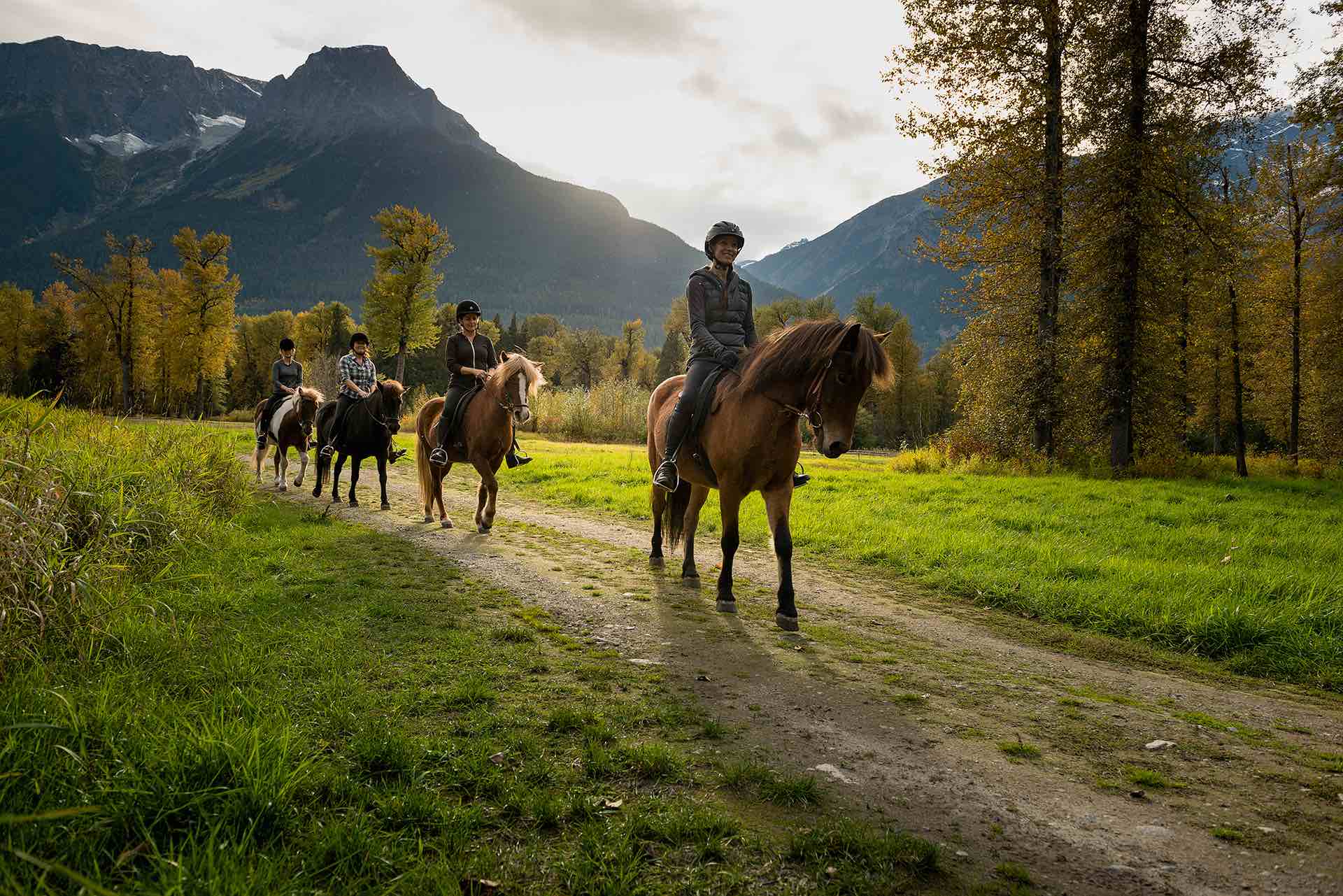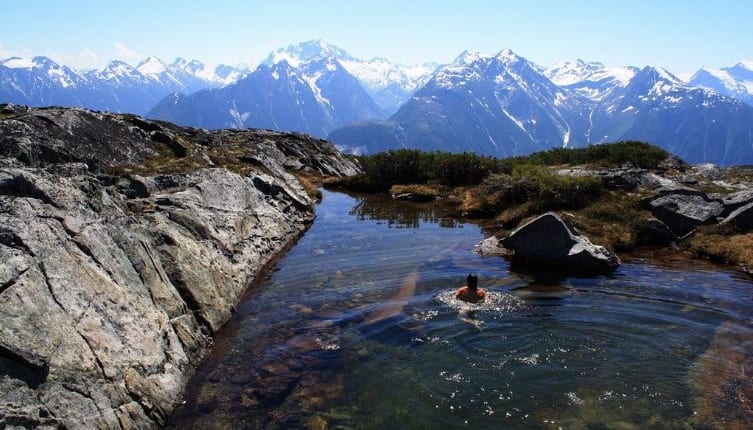 Experience nature like never before at Tweedsmuir Park Lodge, set on 60 acres of beautiful private land. Located near Bella Coola's incredible wilderness, you can enjoy guided nature walks, take a helicopter-hike, or explore and do some bear watching by land or by boat. Tweedsmuir is home to one of the world's largest grizzly bear populations, so prepare to be in awe as you explore and look for sightings of this impressive predator. The lodge offers comfortable accommodations and rooms with fireplaces so you can warm up after a long day out on the trail or the glacier.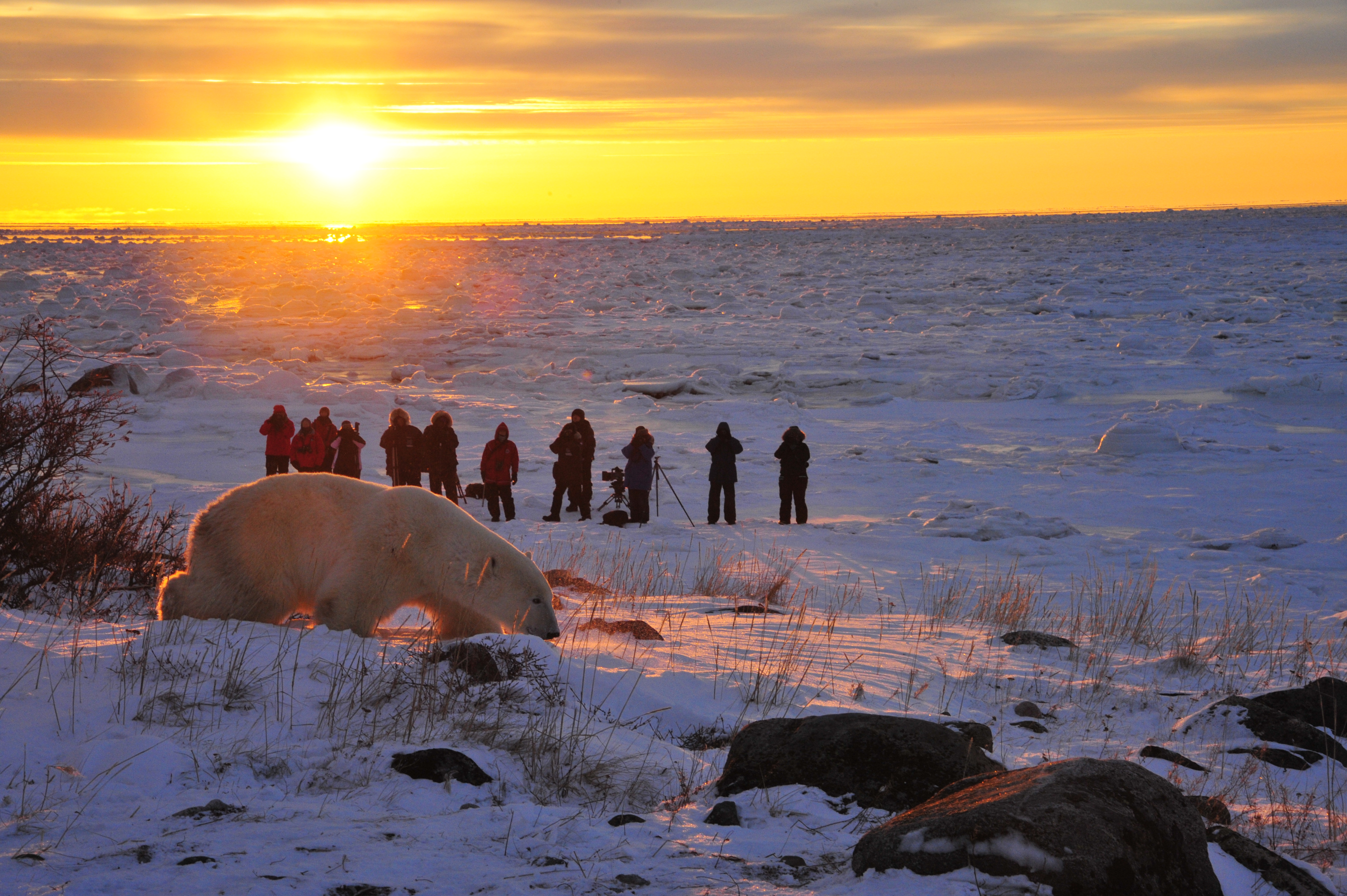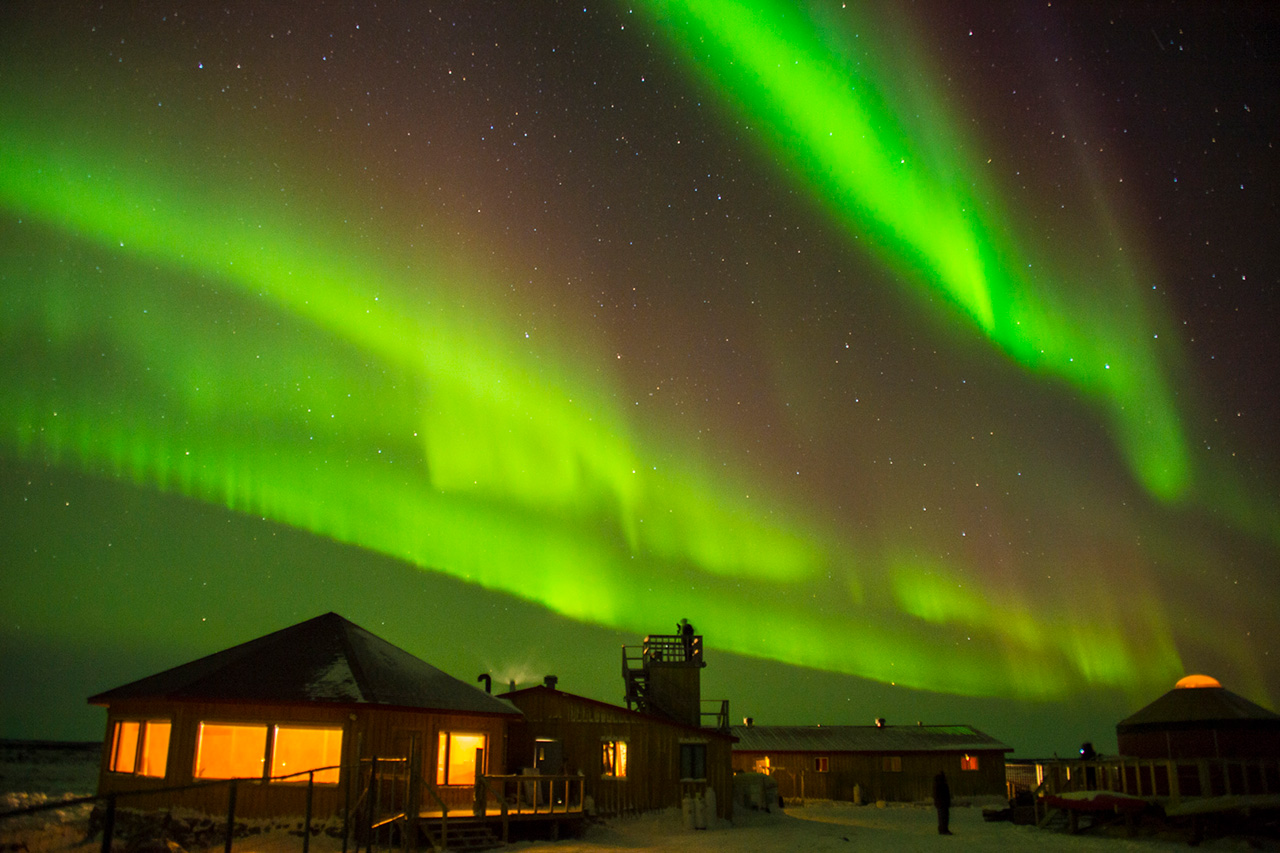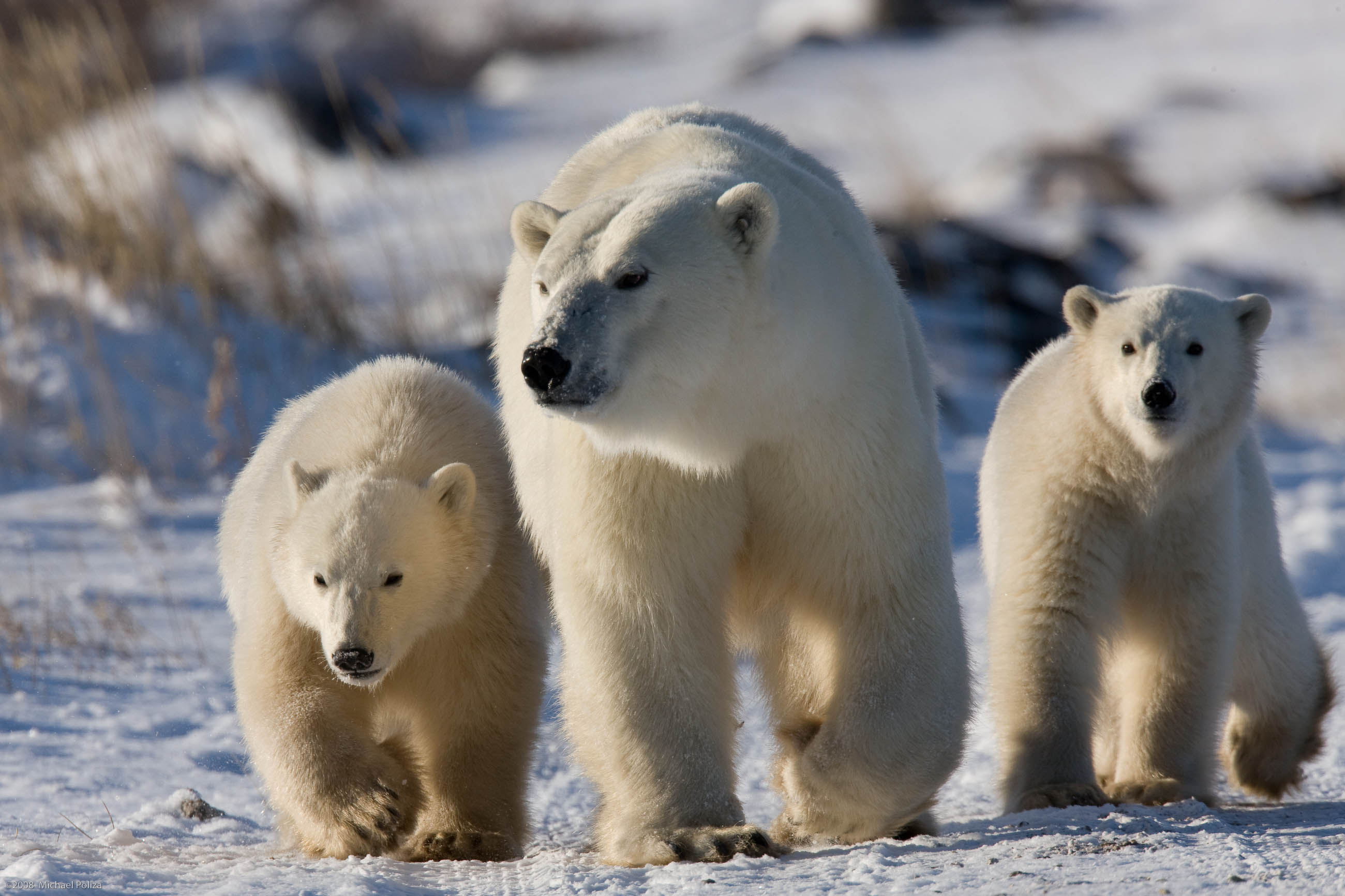 Located in Manitoba, Canada, Churchill Wild offers incredible encounters with polar bears and other animals that thrive in the Arctic Tundra. This amazing property with four eco-lodges sits on the shores of the Hudson Bay and you can choose your lodge to get your favourite experience. Select one of their adventure packages to take a walking safari, ride in a safari vehicle, or look for polar bears before you return to one of their comfortable and relaxing lodges and enjoy a fantastic meal with an incredible view. This region is home to a variety of species including wolves, foxes, bears, and over 100 species of birds, but the polar bear is the star of the show. Photographers flock to this location from July to November to capture incredible images of one of nature's wildest regions.
Nimmo Bay Wilderness Resort

Blending wild adventures with incredible luxury, Nimmo Bay Wilderness Resort is perfect for eco-travellers. This remote resort features several lodges and a yoga studio, hot tubs, a games room, and more. Aside from the amenities, you can enhance your trip with a coastal safari, a helicopter adventure, or a guided foraging tour where experienced chefs will cook an incredible meal using the ingredients you find. Sit atop a 10,000-year-old glacier as you enjoy your meal or enjoy a glass of wine by a roaring fire.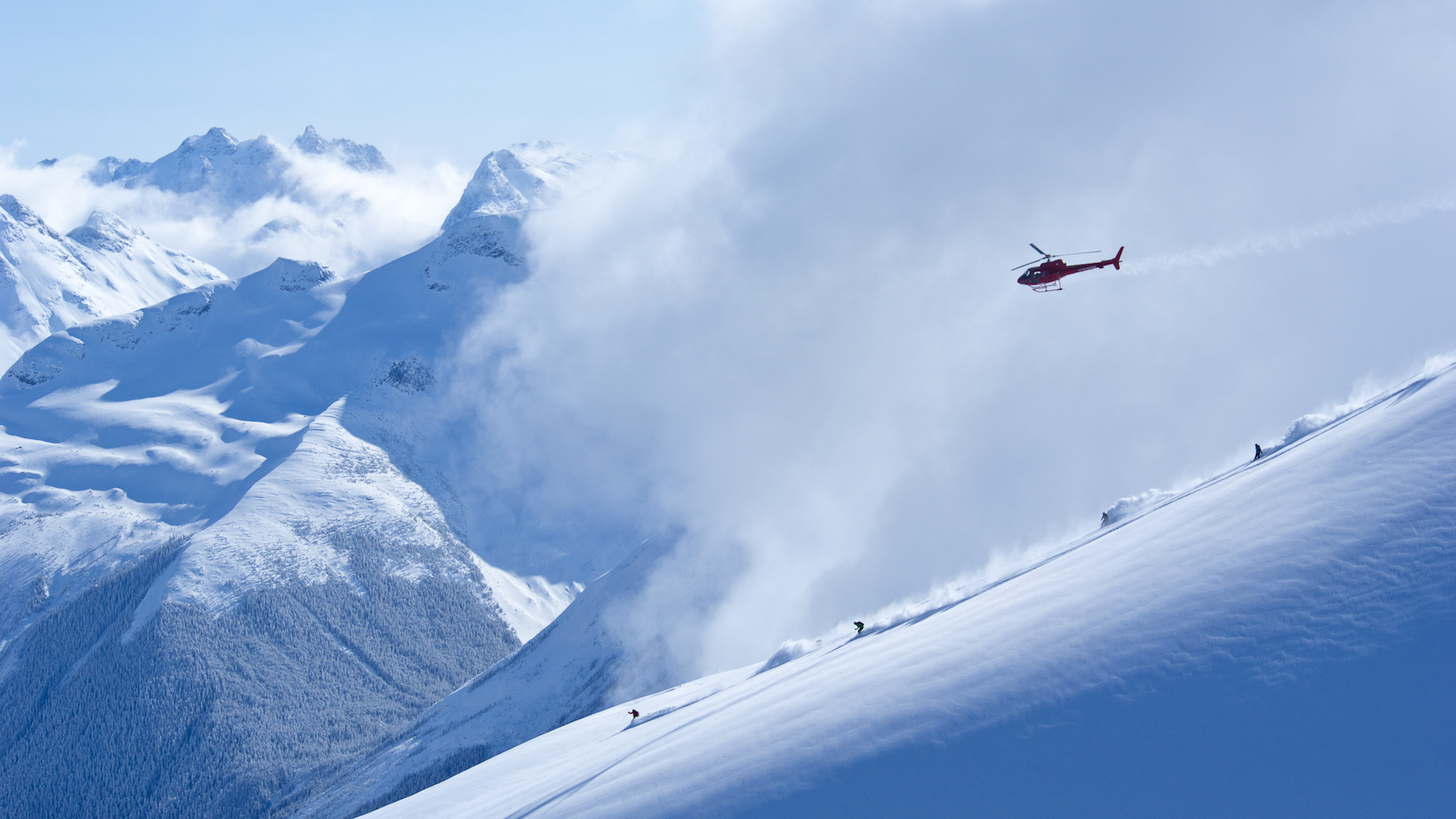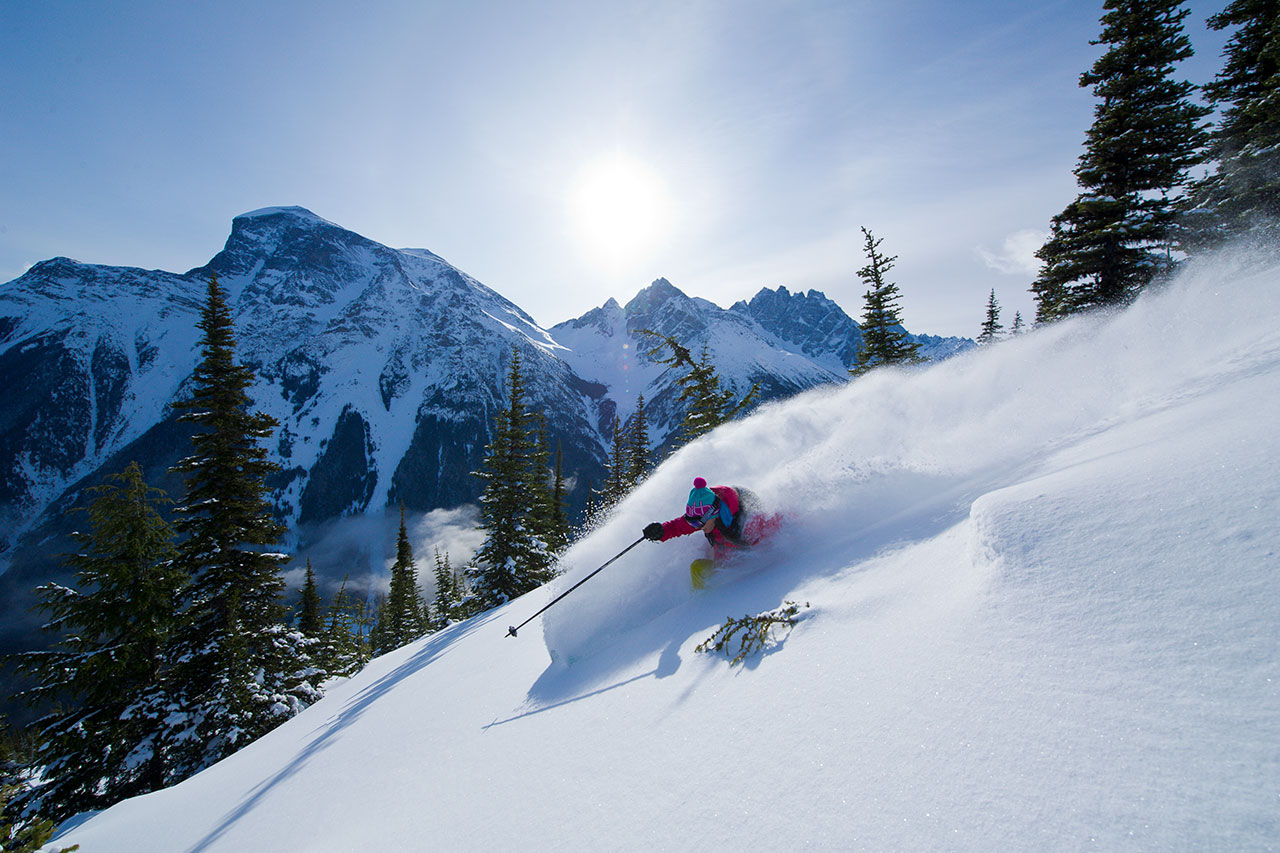 Bella Coola Heli Sports is the first heliski company to be deemed "climate positive." This unique experience offers you the chance to do some incredible adventuring as you fly in a helicopter on a quest to discover the best ski slopes. Once you're done with your amazing helicopter ride and ski down the mountain, you can enjoy your choice of five lodges for a relaxing finish to an unforgettable day.
Clayoquot Wilderness Resort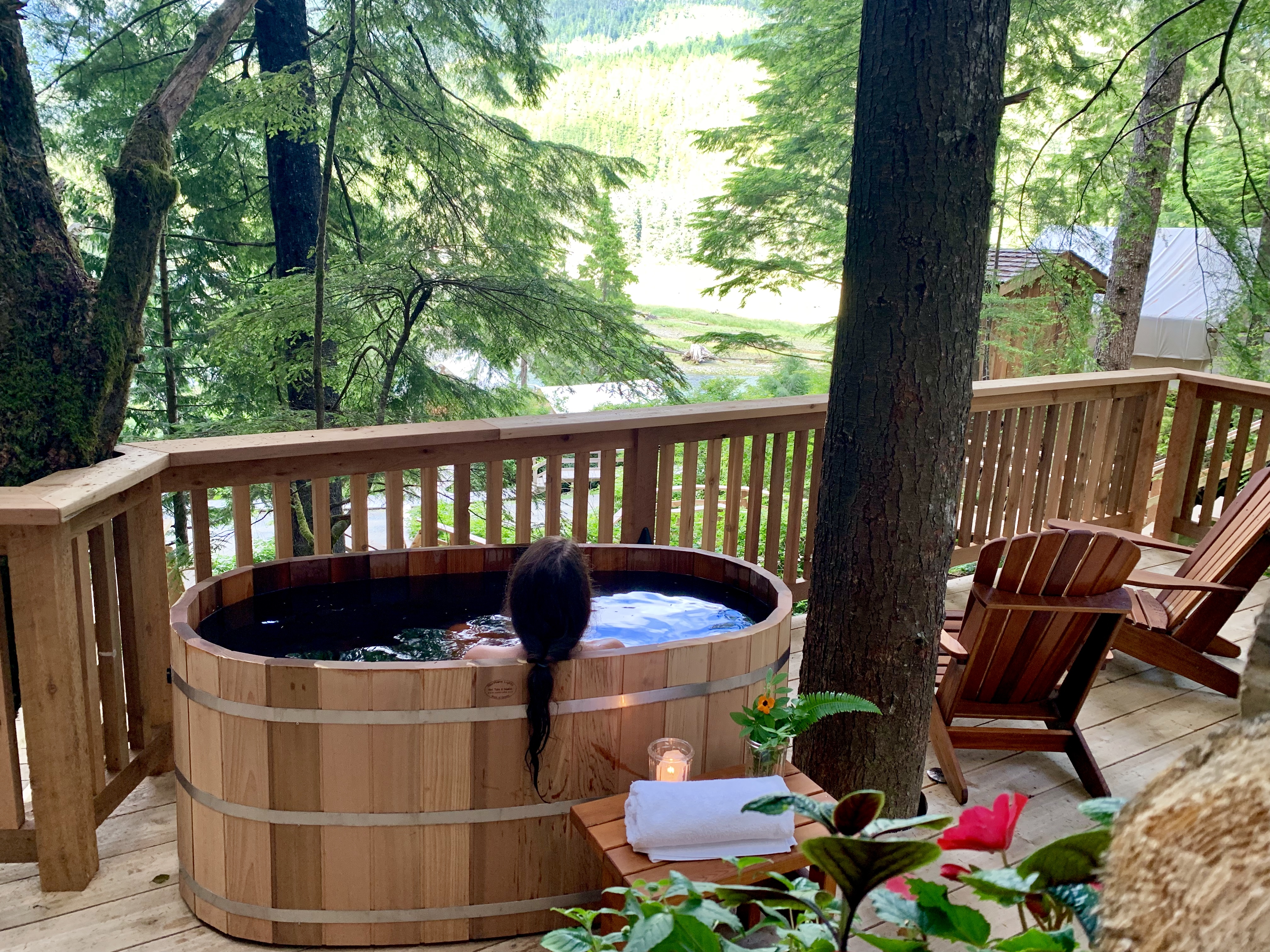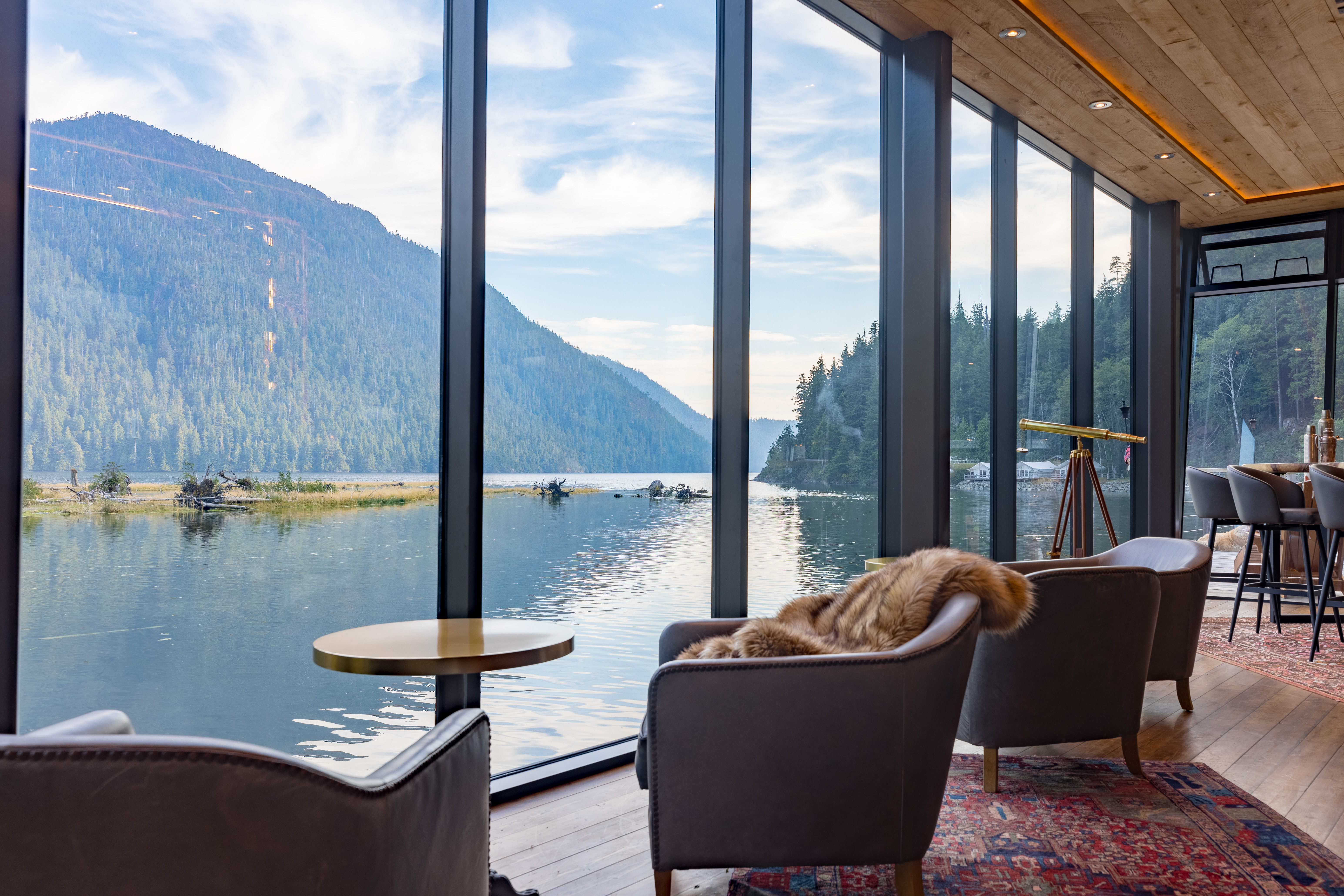 Prepare for a luxury safari-style adventure at Clayoquot Wilderness Resort, located in the incredible Clayoquot Sound World Biosphere. This resort offers you an all-inclusive package that includes luxury tented accommodations, incredible gourmet meals and snacks, as well as featured wines, beer, and alcohol. You can also participate in guided activities that include all the gear you need along with professional instruction. The package also includes one 60-minute relaxation massage per guest, evening turndown service, and all room amenities. There's even a horse-drawn wagon shuttle to get you where you need to go and a waterfront lounge where you can relax and enjoy the amazing views.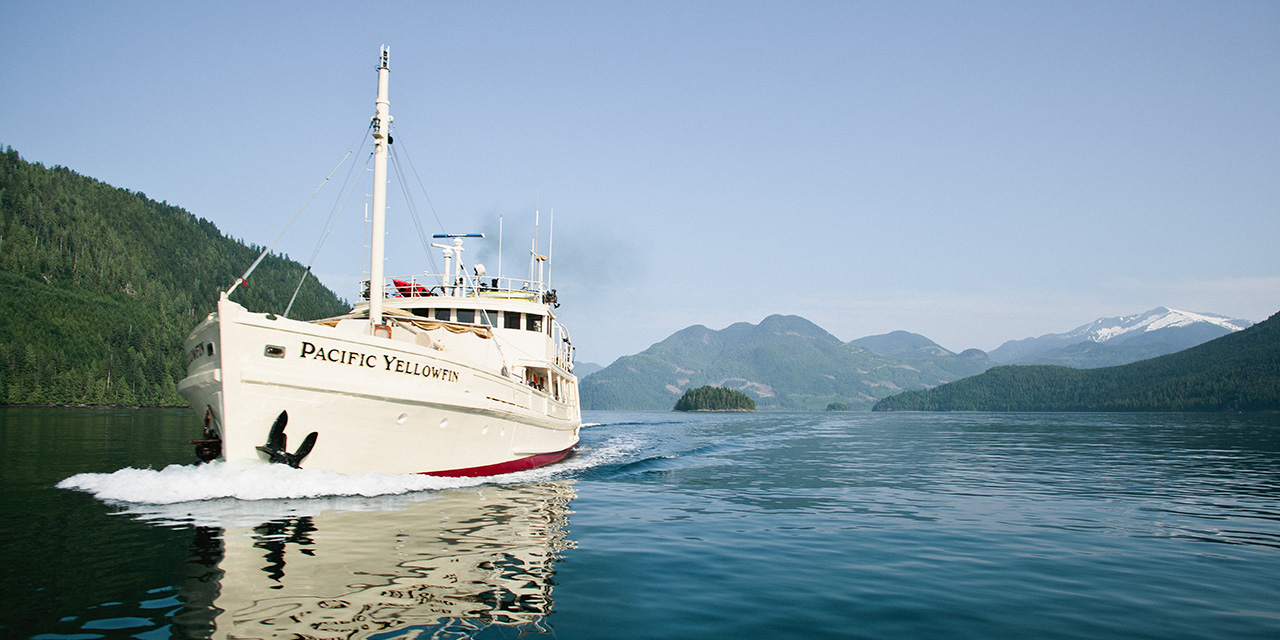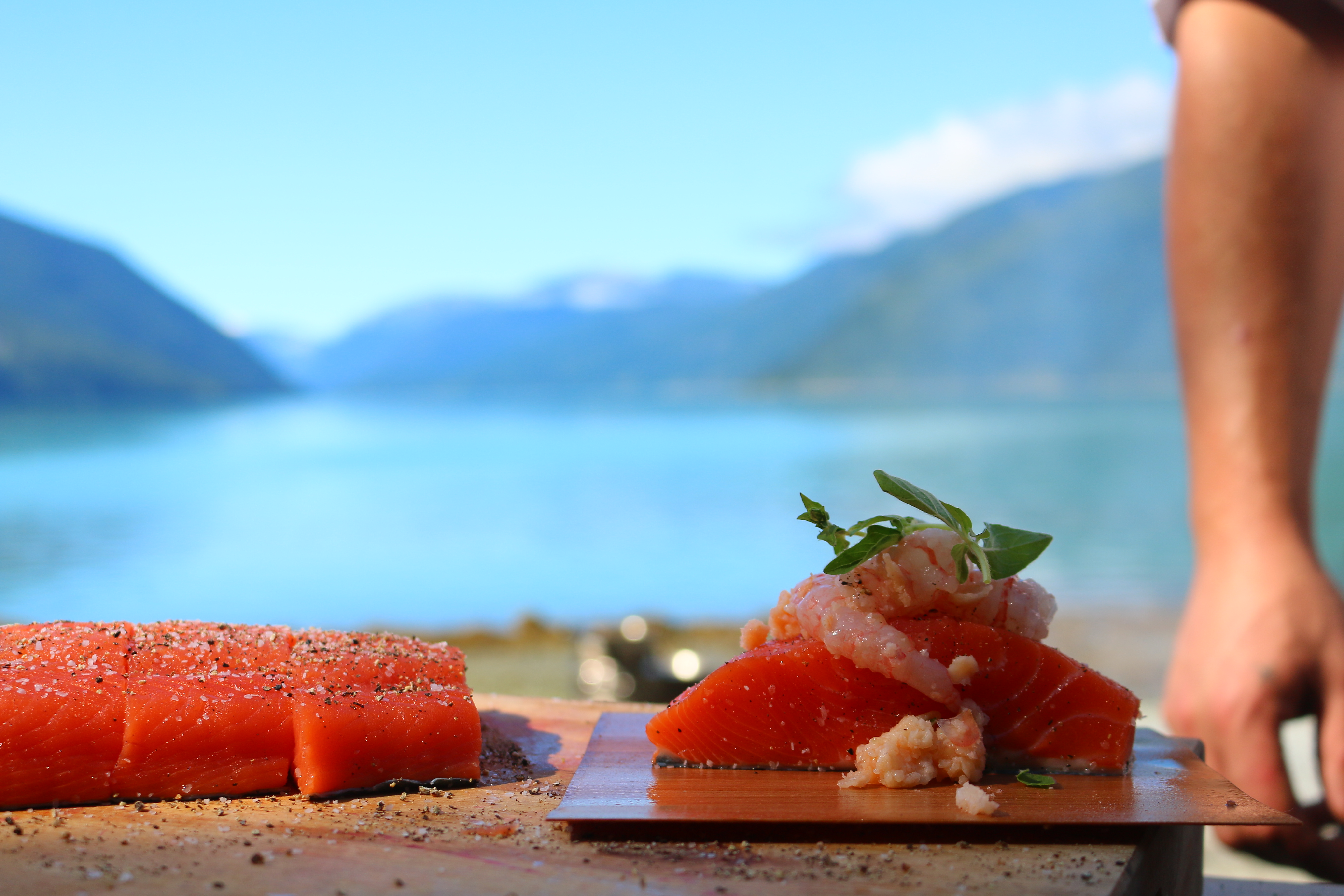 Experience life at sea with Pacific Yellowfin, a journey that will provide you with some truly unique exploratory experiences. This incredible boat has been refitted with modern amenities, and the captain and his crew will expertly navigate the sea while you enjoy the views. You'll explore the Great Bear Rainforests, the Gulf Islands, and the amazing Desolation Sound on your journey. Check out the inlets, hidden bays, and secluded coves as you explore, and then let the soothing sound of the ocean waves put you to sleep in your luxurious cabin. From whale-watching to looking for bears, this is guaranteed to be an adventure you will never forget. There's even a foraging experience when you can harvest your own dinner ranging from prawn and crab to oysters and clams as you enjoy a prepared meal by the ship's skilled chef.
Ready to book your Canadian getaway?
Browse online.
Or speak with one our Travel Experts 1.866-573-3824