Looking for the perfect road trip itinerary? Look no further than the southeastern coast of the United States. With its rich cultural heritage, unique traditions, and sunny weather, this region is the perfect destination for your next adventure. Explore the area by car to have the ultimate freedom to travel whenever and wherever you want. From delicious food to beautiful scenery and unique experiences, you won't want to miss this road trip!

When will winter end? The results are in, and they're mixed, as Wiarton Willie, Ontario's weather-forecasting groundhog, called an early spring, while Nova Scotia's Shubenacadie Sam predicted six more weeks of winter. 
Regardless of whether you trust weather predictions from soothsaying marmots or not, winter probably feels like it's been dragging on. As you shovel a path to your vehicle for the eightieth time and hear foreboding phrases in the news like "Arctic storm warning", "freezing rain to hit", and "90% chance of flurries", you're most likely planning your escape to warmer climes! 
Looking for an adventure that's near enough to avoid jet lag and far enough to avoid the blizzards? Well, search no further than the southeastern coast of the United States, the perfect locale for a relaxing escape. Head to this distinct region that has a storied history, a rich cultural heritage, and unique traditions without going all the way to Europe, and enjoy sunshine-filled days, tropical vibes, and beach life without going all the way to the Caribbean. 
Whether you have a few days or a few weeks, a visit to balmy Louisiana, Mississippi, and Alabama is a must. And with direct 3-hour flights from Toronto to New Orleans and short flights available from other major Canadian cities, you won't need to spend half of your vacation in transit. 
For flexible and affordable air travel options, head here and find the best deals on New Orleans flights. 
The best way to tour the southeast is with a road trip. You'll have the ultimate freedom to travel wherever and whenever you want, you can be spontaneous with your itinerary, and you can split the costs among your crew, making it the most affordable option. 
We have the perfect road trip itinerary for your next trip down south, and it can be adapted to fit your travel dates. Six days will give you a taste of the southeast and its highlights, whereas two weeks will give you a more relaxed experience. You'll be able to take in more sights, more adventures, and more food – which is the best part! Check out redtag.ca for great deals on Louisiana stays!
New Orleans, Louisiana
Suggested time: 3-4 days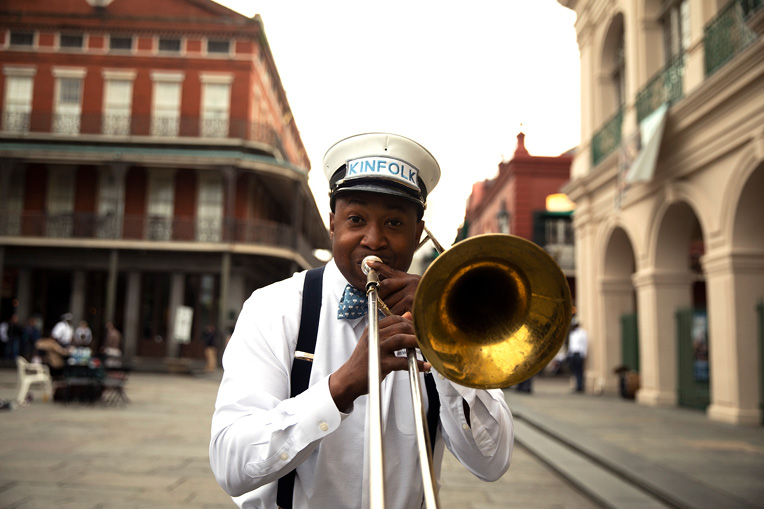 Of course, a trip to the southeast has to include New Orleans, known as the Big Easy or NOLA, and famous for its raucous Mardi Gras celebrations and distinctive jazz music. But it's also a destination for travellers of all types, from its family-friendly parks, museums, and art galleries to its more adult-oriented ghost tours and cocktail bars. 
Take a stroll through the charming and historic French Quarter (Le Vieux Carré) during the day and see old-world European architecture, cute boutiques, and memorable dining establishments. But head there at night to see the neighbourhood in a different light. Ghost and vampire tours allow you to visit some of New Orleans' most haunted mansions and the sites of paranormal activity for a spoooooooky NOLA experience. 
Great dining, exciting nightlife, and a fun cocktail culture are part of what makes New Orleans so exceptional. Encompassing culinary traditions from Creole and Cajun cuisines, as well as soul food and a healthy dose of locally-caught seafood, New Orleans has one of the most recognizable regional cuisines in the U.S. 
Trying the gumbo is mandatory. This thick, savoury stew containing a variety of ingredients and served over rice can be ordered in its many iterations in bistros, cafés, and restaurants, and no one agrees on the perfect recipe. You can't go wrong with the classic jambalaya either, an aromatic dish combining chicken, seafood, and sausage with vegetables and rice. To finish things off right with a sweet treat, grab a beignet, a deep-fried doughnut dusted in sugar – you'll find this local staple available 24/7 in the city! 
Things get interesting when the lights go down. Famous for its music venues and unique bars, the Big Easy offers no shortage of entertainment options to its visitors. Head to a swanky lounge to try a signature cocktail or a local creation, like the cherry-red Hurricane or the Sazerac, the first cocktail ever invented. Bourbon Street is world-famous for its dance clubs, bars, and pubs, so this is your spot for all-night revelry. Here and on the nearby Frenchmen Street, you'll find countless live-music options, whether you're seeking classic jazz or a DJ set. Book tickets online or at the box office for a limited seat at the Preservation Hall, where you can watch electric nightly performances of traditional New Orleans jazz. 
A tour to explore the swamplands just outside of New Orleans is highly recommended. Travelling by barge or luxury boat allows you to experience the beauty of the bayous in a social, relaxed environment, while a trip in a kayak or flat-bottom boat gets you up close and personal with alligators and other wildlife. Some tours include a visit to nearby plantations so you can gain an understanding of what life was like in the Antebellum South. 
Looking for the perfect NOLA accommodation? Check redtag.ca for great deals on stays!

Breaux Bridge and Lafayette, Louisiana
Suggested time: 2-4 days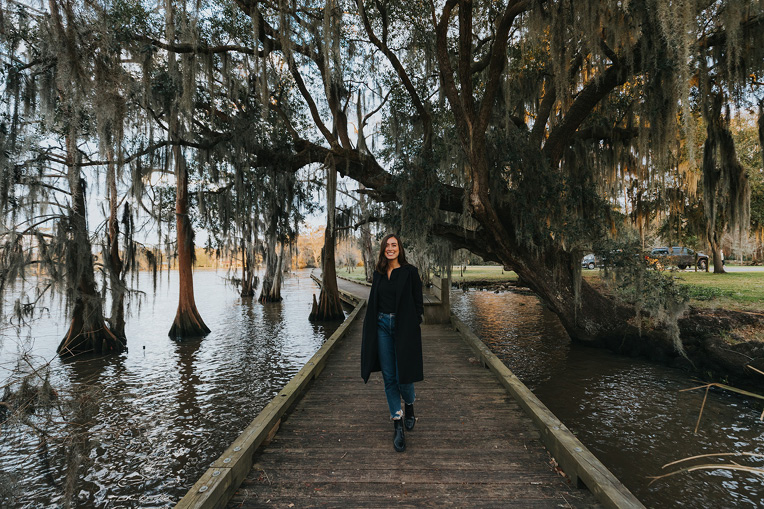 The road trip continues! From New Orleans, it's a 2.5-hour drive west to Lafayette, a city in the heart of Louisiana's Cajun Country and the self-proclaimed Happiest City in America. Stop along the way at Breaux Bridge, the gateway to Cajun culture, to feel like you've stepped back in time. Stroll through the peaceful city centre to see eclectic boutiques and lovely antiques. And make sure to try the crawfish étouffée, a buttery-rich stew flavoured with Cajun spices and herbs, in the crawfish capital of the world! Find your stay in Lafayette.
Your next stop is the nearby Cypress Island Nature Preserve at Lake Martin, an incredible swamp ecosystem and Louisiana's largest colony for nesting water birds. A sizable population of alligators also nest here, so keep your eyes open – and your camera ready! – for wildlife aplenty. 
Once in Lafayette, you can take it easy. This relaxed southern city has a slower pace of life, so take the time to enjoy it. Head to Acadian Village and Vermilionville, both living history and folk-life museums, to appreciate and learn more about Acadian history and culture. The original Acadian structures have been fully restored, and working artisans demonstrate the essential crafts of the period, including weaving and spinning, to paint a picture of what early settler life was like in the 1700s and 1800s. 
For art exhibitions, performances, and special events, the Acadiana Center for the Arts, the cultural hub of the city, is your best bet. Check their events calendar to see what's on during your visit. There's also a plethora of entertainment venues in the city, and Lafayette's unique music, combining Cajun, Creole and Zydeco influences, is best served live – so catch a performance for a foot-stompin' great time!

Biloxi, Mississippi
Suggested time: 1-2 days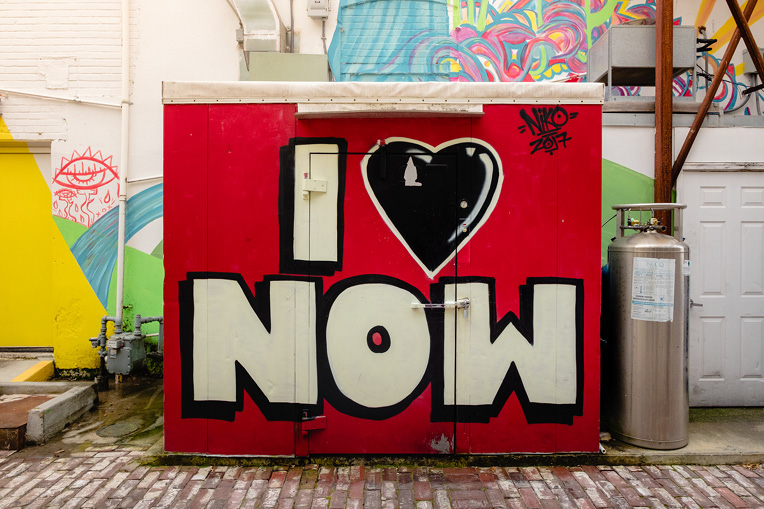 Next on the road trip itinerary is Biloxi, located on the Gulf Coast of Mississippi. This city attracts visitors with its eight casino resort hotels, which offer guests 24/7 gaming, luxurious amenities, and stunning views of the Gulf of Mexico. So kick back with your crew and try your luck at the slot machines or up the ante in the poker room. 
After you've collected your winnings (or not!), head to one of the spas for a relaxing treatment that will leave you feeling rejuvenated. If you're a golf enthusiast, Biloxi is your happy place! You'll have access to exclusive golf resorts, so you can enjoy the game in a serene and peaceful environment. 
The resorts not only provide golf and gaming to guests – there are also live shows from the hottest headliners, including comedians and musicians. You'll have ample shopping opportunities as well as a wide variety of dining establishments, including sophisticated steakhouses, classy Italian trattorias, chill burger joints, and casual Asian spots. So choose the cuisine you're craving and enjoy! 

Gulf Beaches
Suggested time: 1-2 days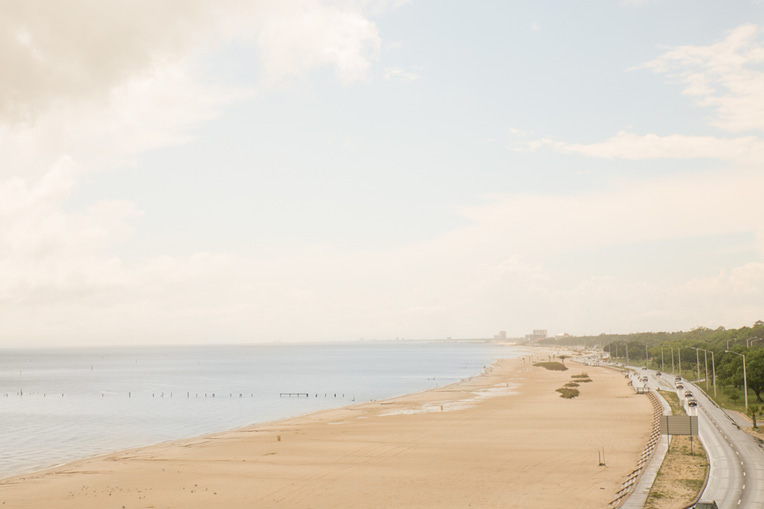 The last stop on your road trip to the southeastern U.S. is going to be Alabama's Gulf Coast, which offers 51 kilometres of gorgeous white-sand beach, as well as warm temperatures and inviting sunshine – everything you'd want from a perfect Gulf of Mexico vacation! 
Head straight to Gulf Shores and Orange Beach, where you can find a range of lodging options for all crew sizes and budgets, access to your favourite water sports, and excellent restaurants. 
Go on a kayaking excursion or book a dolphin cruise to try and spot these majestic creatures in the water. Explore the back bays of Alabama and Florida on a private sailing adventure or book an offshore charter boat for a relaxing deep-sea fishing trip. 
Regardless of whether you catch it on your trip or ask for it off of a menu, the seafood must be tried! Locally caught from the Gulf, seasoned expertly, and fresh as can be, the seafood here is a delight for the senses. Head to a waterfront restaurant to enjoy a view of the sunset along with your freshly grilled snapper or grouper and your mouth-watering fried shrimp or oysters. Yum!

No matter how many days you have for your vacation, this itinerary will give you the best of the beautiful southeastern coast of the U.S. From dynamic live-music performances by local musicians to tasty Cajun cuisine, your winter escape down south will be an unforgettable experience you'll continue to relive after you return home.
Ready to road-trip through the southeastern coast?
Made by Canadians, for Canadians. Browse the best travel deals on redtag.ca