Find out why The Lone Star State is the perfect place to take the family, including where you can go, what you can eat, and why it's a wonderful place for music lovers!
Looking to get a taste of Southern hospitality? Well, then, you've come to the right place! Between the natural beauty of the state, the tasty treats you'll gobble up, and the refreshing drinks you'll be sipping on for days… there are SO many reasons to make Texas your next travel destination!
No matter what time of year you visit, this rowdy state is filled with fun and excitement! Between countless sports games, exciting cultural events, beautiful beaches, and historical wonders, it's a place every type of traveller will love.
Let's dive deeper to discover the secrets that make Texas… Texas!
What to do in Texas with your family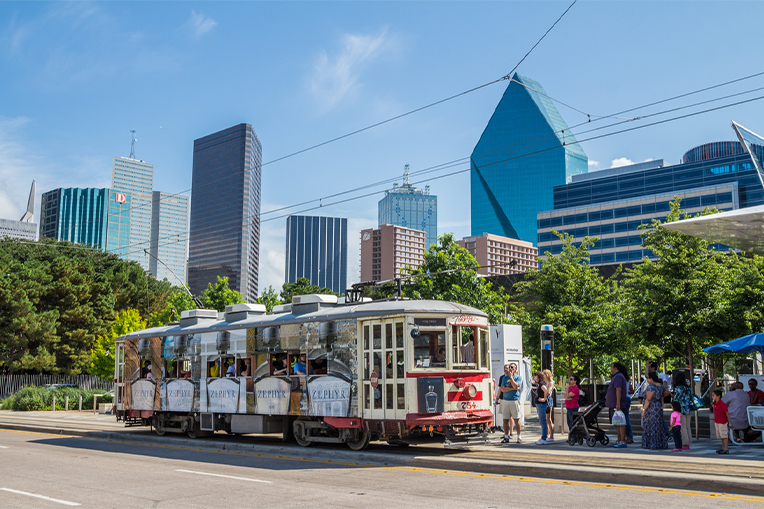 With so much to see and do, The Lone Star State is the perfect place for a fun-filled family vacation. Between plenty of exciting theme parks, fine sandy beaches, and world-twisting amusement rides, the kids will be in for a real treat!
Pay a visit to the Perot Museum of Nature and Science to see the spectacular state-of-the-art exhibits in Dallas, go swimming in the Barton Springs Municipal Pool in Austin, and don't forget to take the kids out for rides at the Six Flags Fiesta Texas during your trip to San Antonio (just make sure you're ready to hear about it for days after)! The SeaWorld San Antonio is also a fascinating spot with shows and rides, and the San Antonio Zoo is home to over 750 species.
The best outdoor spots in Texas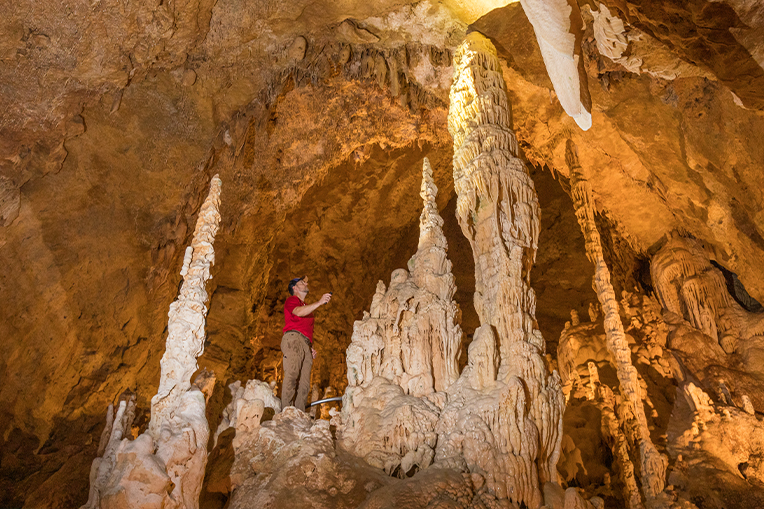 Did we mention Texas is also FILLED with scenic nature spots? The Dallas Arboretum and Botanical Garden is known for its 66 acres of pure beauty, with beautiful flowers blooming by the shores of White Rock Lake. This is the ideal place to head on a stroll, take in the wide variety of colours around you, or even snap some shots that will make your followers have a serious case of FOMO.
McKinney Falls State Park is a must-see in Austin… You will find gorgeous waterfalls (some with areas for swimming), scenic camping sites known for their accessibility and cleanliness, and spectacular hiking spots! Plus, you can even test your luck at fishing and see what kinds of wildlife you can spot. Keep in mind the park is open all year round, and you do need a reservation to enter the grounds – you just need to pay $6!
The Natural Bridge Caverns is a beautiful nature spot in Texas… made from natural limestone; you will be blown away by the trippy formations as you make your way below the surface. So when you plan your vacation, make sure you explore the chambers underground, discover gems, rocks, and minerals, and take the opportunity to go on a 60 ft aerial adventure course with several zip rail rides and many obstacles to challenge yourself with! Whether you're an adrenaline junkie or a nature fanatic, you will fall in love with this place.
What should you eat in Texas?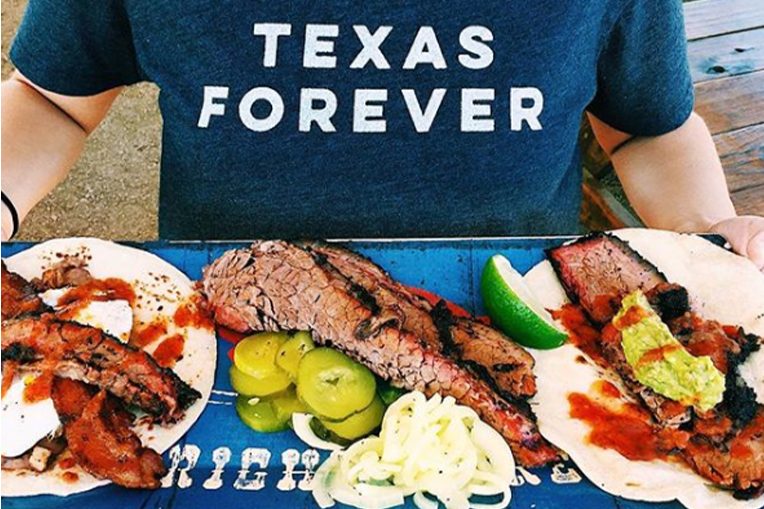 When it comes to treats… believe us when we say Texas is FILLED with them! You can try a delicious slice of pecan pie, just in time for the fall season, a serving of chicken-fried steak, a dish you won't be able to get enough of, and some crunchy corn dogs loaded with cornmeal chilli, chips, jalapenos, and more! And don't forget to have some barbeque for some seasoned smoked meats you won't be able to forget. Even the chilli itself is to die for and might be the perfect comfort food you've been looking for.
And what should you listen to?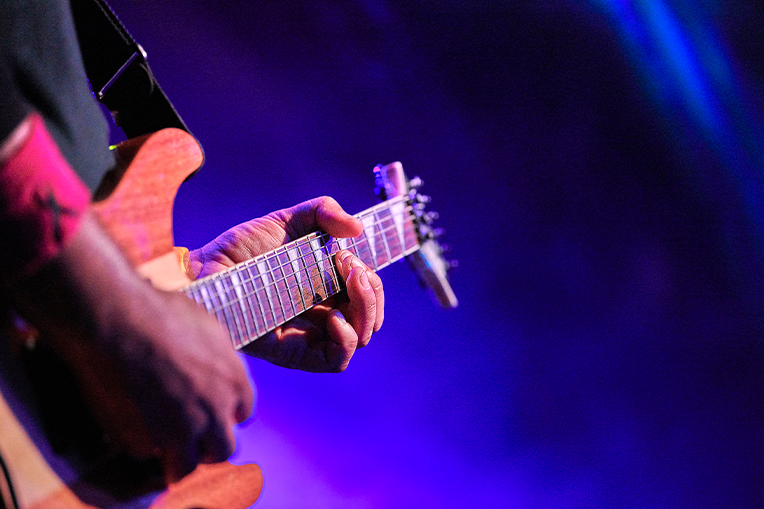 For many of us, music has a special role in our hearts (and in our travels) … But nothing beats listening to the strings of live guitar and soaking in the energy of the crowds. Did you know Austin was named the Live Music Capital of the World®? You can find an average of five concert venues per capita, with plenty of famous musicians visiting to perform. The Texas Music Museum showcases the state's musical heritage as well and is a wonderful place to tune in if you want to learn more about history.
No matter what you choose to do in Texas, you can trust that it will be a sizzling experience!
Ready to book your Texas getaway?
See the world, your way. Browse the top travel deals to Texas on redtag.ca