This Pride month, discover the most vibrant and inclusive 2SLGBTQIA+ friendly resorts from Mexico to Curacao and embark on a sun-soaked adventure celebrating diversity, love, and pure happiness. Pack your swimsuit and your wanderlust for a memorable vacation!
Are you ready to embark on a sun-soaked adventure that celebrates diversity, love, and pure happiness? Look no further than the breathtaking Caribbean islands and the mesmerizing shores of Mexico. These tropical paradises are not only renowned for their stunning beaches and crystal-clear waters but also for their incredible 2SLGBTQIA+ friendly resorts. Read along to explore the most vibrant and inclusive havens for the 2SLGBTQIA+ community.

Cancun, Mexico
Let your rainbow flag fly high at Temptation Cancun Resort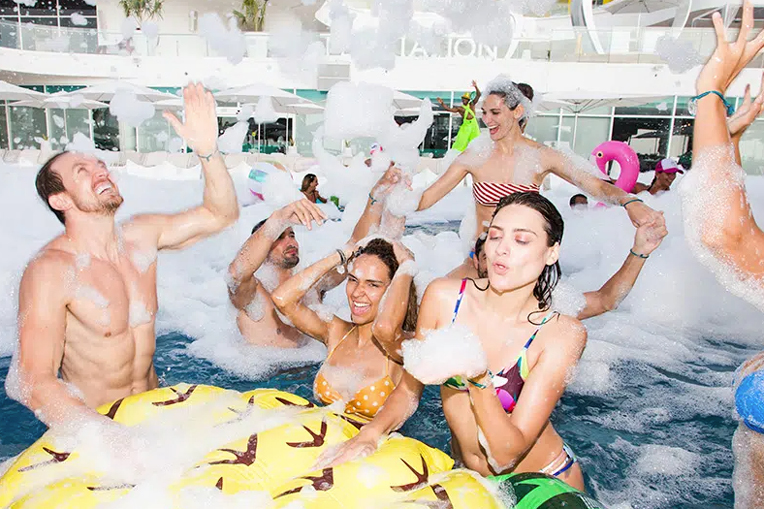 Let the fiesta begin! Cancun is famous for its lively atmosphere and unforgettable parties, and it's no different when it comes to 2SLGBTQIA+ travellers. Get ready to dance the night away and make lifelong friends at the fabulous Temptation Cancun Resort. This lively adults-only resort is a fun and freedom playground with exciting theme nights, poolside entertainment, and electrifying shows. Let your rainbow flag fly high as you immerse yourself in the vibrant 2SLGBTQIA+ scene that Cancun has to offer!

Puerto Vallarta, Mexico
Love knows no bounds at Almar Resort Luxury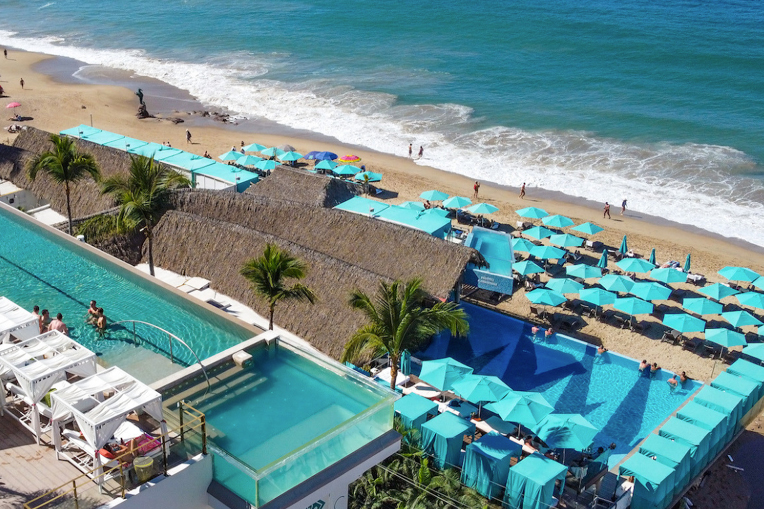 Love flourishes here! Escape to the enchanting paradise of Puerto Vallarta, where love knows no bounds. This captivating destination embraces the 2SLGBTQIA+ community with open arms. Stay at the luxurious Almar Resort Luxury, a resort that combines elegance with a warm and welcoming atmosphere. Enjoy breathtaking ocean views, relax by the pool, and indulge in gourmet dining options. Puerto Vallarta is known for its romantic sunsets and lively nightlife, so make sure you prepare your best dance moves to groove into the night with! 

Punta Cana, Dominican Republic
Indulge in luxury at Royalton Chic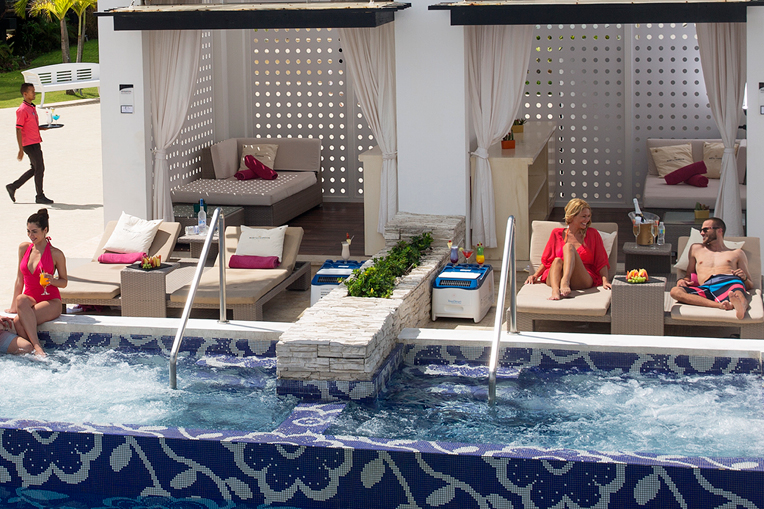 Indulge in a luxurious 2SLGBTQIA+ friendly retreat at Royalton Chic in Punta Cana. This upscale resort offers an all-inclusive experience with a strong commitment to inclusivity. From stylish accommodations to gourmet dining options, Royalton Chic ensures a memorable stay. Relax by the pristine pools, enjoy the white sandy beaches, and immerse yourself in the vibrant 2SLGBTQIA+ scene. With its breathtaking setting and top-notch amenities, Royalton Chic is the epitome of relaxation and celebration.

Cayo Guillermo, Cuba
Experience warmth and inclusivity at Grand Muthu Hotel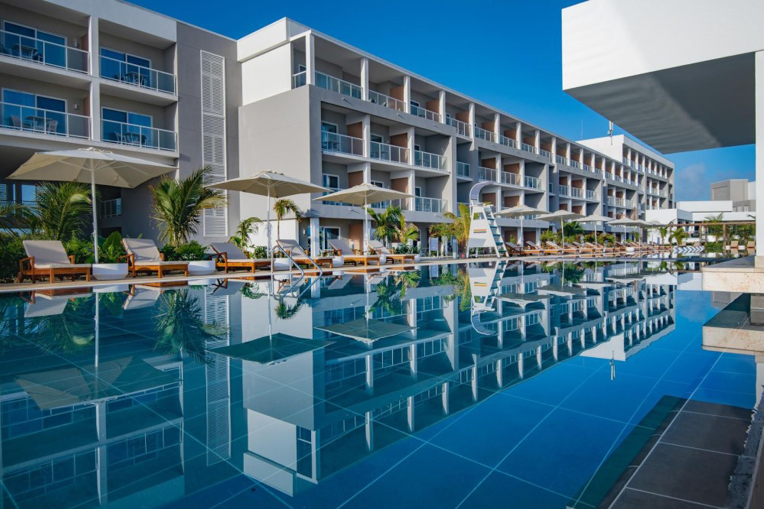 Escape to the idyllic shores of Cayo Guillermo and experience the warmth of Grand Muthu Rainbow Hotel. This 2SLGBTQIA+ friendly retreat caters specifically to the community, offering an inviting and inclusive environment. Unwind in spacious rooms, take a dip in the shimmering pools, and explore the stunning beaches. Grand Muthu Rainbow Hotel also organizes 2SLGBTQIA+ events and parties, providing a fun-filled atmosphere where you can connect with like-minded individuals and celebrate love in all its forms. 

Willemstad, Curacao
Embrace the rainbow spirit at Sunscape Curacao Resort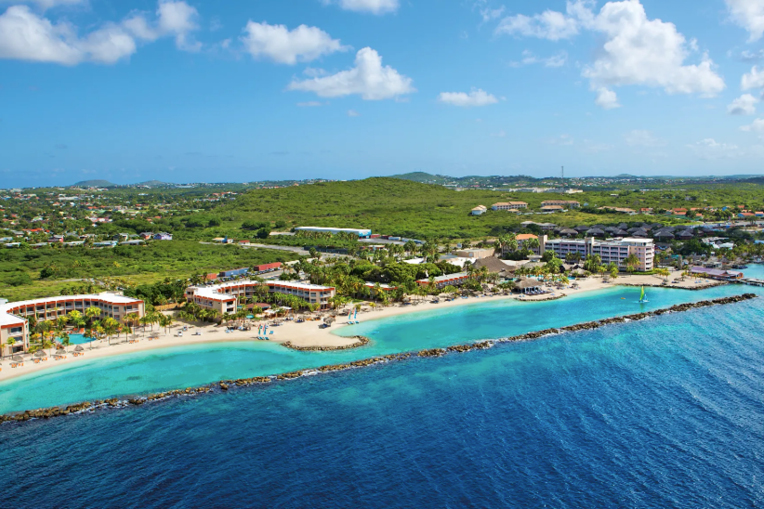 Embrace the rainbow spirit and discover the colourful paradise of Willemstad at Sunscape Curacao Resort. This 2SLGBTQIA+ friendly haven offers a vibrant and joyful experience for all guests. From snorkelling in crystal-clear waters, enjoying live entertainment, and savouring delicious cuisine, this inclusive resort fosters an atmosphere of acceptance and celebration, making it an ideal choice for 2SLGBTQIA+ travellers. With its beautiful beachfront location, spacious accommodations, and a wide range of activities, Sunscape Curacao Resort guarantees an epic vacation.

It's time to pack your swimsuit, flip-flops, and, most importantly, your vibrant spirit! Let your true colours shine and embark on a getaway where laughter, joy, and forever memories await. From the Dominican Republic to Cuba and Mexico, these destinations offer a kaleidoscope of experiences where love, diversity, and inclusivity thrive.
Chill Out Event by Air Canada Vacations
Celebrate Pride with some fun under the Cuban sun! Book a vacation package at Grand Muthu Rainbow Cayo Guillermo in Cuba for a week-long Pride celebration on January 26, 2024. The package includes exclusive Chill Out swag bag, retro-themed party, masquerade party, daily activities, and nightly entertainment.

*

At redtag.ca, we are committed to ensuring a safe and inclusive travel experience for all our customers, including 2SLGBTQIA+ travellers. While we strive to provide accurate and up-to-date information, it is important to note that laws, attitudes, and cultural norms regarding 2SLGBTQIA+ rights vary from country to country and even within different regions.
Ready to book your dream vacation?
Made by Canadians, for Canadians. Browse the best travel deals on redtag.ca