Tis the season to give… And with countries opening up their borders again and travel becoming more convenient and affordable, why not give the gift of travel?
There are so many reasons why the perfect present for someone you love is the vacation of their dreams. Here are four of those reasons:
Getting away from your routine allows you to focus on self-care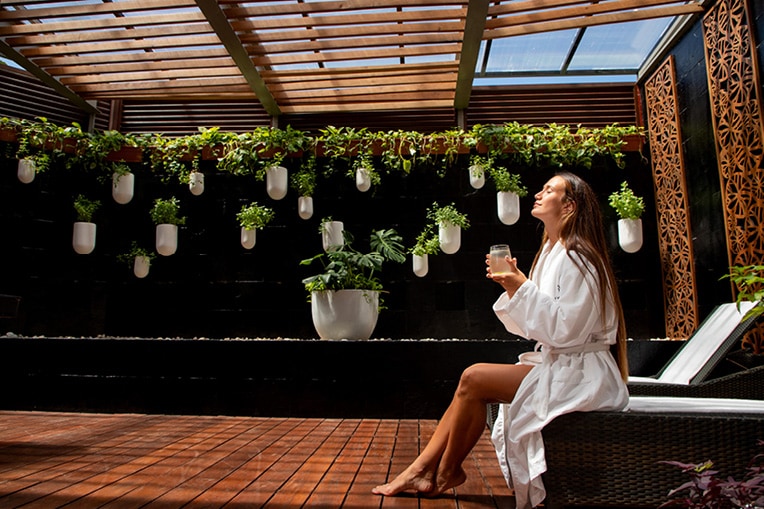 When we think of the word "giving", it is normally in reference to others. But this month, why not give yourself a holiday treat? You work hard, you provide love to those around you – so celebrate yourself and all the amazing things you accomplish with a self-care vacation. This doesn't mean you need to go by yourself; but just make sure you focus on yourself!
For a self-care retreat that'll put you in the right headspace to conquer the new year, we recommend Punta Cana or Los Cabos.
If you're heading to the Dominican Republic, Punta Cana, located on the eastern tip of the island, is the perfect spot to get into full relaxation mode.
Not much of a planner? Great! Just plunk yourself down anywhere along the roughly 32-kilometre stretch of white-sand beaches and sip on a fresh coconut while enjoying the breathtaking view. Playa Juanillo, Playa De Bávaro, and Playa Macao are just three of the gorgeous beach options you can choose from!
Had enough sun? Head to one of the many world-class spas in the area and treat yourself to an invigorating massage that will help you release tension and fill you with energy.
Paradisus Palma Real is our top pick for Punta Cana stays. Enjoy an elegant, all-inclusive beachfront experience at this newly remodelled resort, ready to welcome travellers again on December 15. The hot Caribbean sunshine and lush green foliage all around you will help you reset and recharge. Head to the YHI Spa for an aromatherapy fusion massage that will get you into a state of deep relaxation. Fill your body with fresh fruit juices and gourmet food at one of the twelve on-site restaurants. Want even more luxury? Upgrade to the Royal Service Experience to get access to an in-room Jacuzzi, personal butler, and exclusive restaurants.
If you're more enticed by the charms of Mexico, but still want an unforgettably indulgent vacay in paradise, head to Los Cabos. Located in the southernmost point of the country, Los Cabos is where the Sea of Cortez meets the Pacific Ocean, resulting in some of the most picturesque shorelines in the world! Enjoy a leisurely stroll along one of many peaceful  beaches or take a delightful sunset cruise around the famed landmark of El Arco.
For the ultimate relaxation experience, stay at the Paradisus Los Cabos in sunny San José del Cabo. Start your day with a tea or coffee on your private terrace overlooking palm trees and tropical gardens. Awaken the senses with morning yoga or meditation. And enjoy a soothing therapeutic treatment that will leave you feeling truly pampered.
On your personal retreat, every day is spa day! Go on, give yourself the gift of self-care – you deserve it!
Nothing creates magical memories more than a family vacation!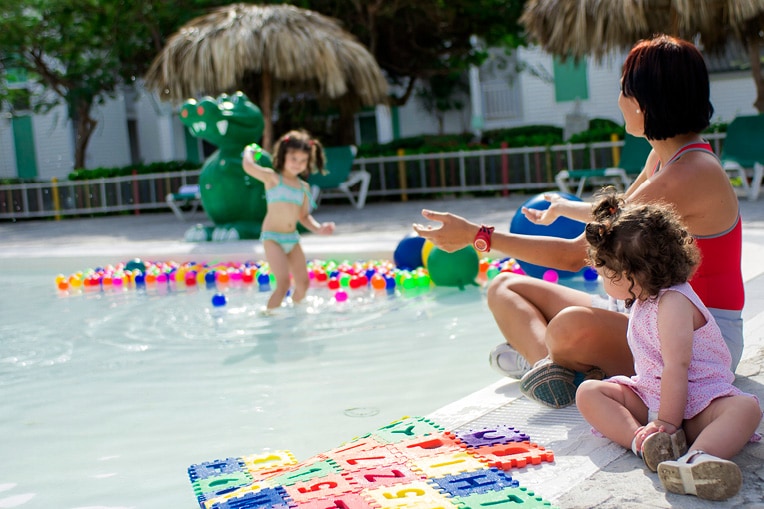 Children grow up so quickly – you blink and those wonderful early years are gone. As an adult looking back on your own childhood, you likely only remember the things that created a strong impression on you: your first day of school, a funny movie, a birthday party – or a memorable vacation.
So start creating those beautiful memories now with a family vacation your kids will never forget! Our top picks for a family-friendly retreat are Varadero and Cayo Santa María, both in Cuba.
Varadero is well-known for its endless beaches, unbelievably clear water, and family-oriented activities. Build sandcastles with the kids on Playa de Varadero, a brilliantly white beach that dazzles and delights visitors of all ages. Bring the whole family snorkelling around the coral formations of Playa Coral and be treated to the sight of a colourful array of marine life. Book a horse-riding tour and experience the peaceful, beautiful Cuban countryside while interacting with animals.
Stay at the stunning Paradisus Varadero for a gorgeous view of the Caribbean, a great variety of international and local cuisine, and comfortable family suites. The kids will also enjoy a range of fun activities at the on-site children's play area and at the Kids' Club! 
If you'd prefer a more remote locale for you and your crew, then park yourselves in serene Cayo Santa María, about a five-hour drive east of Varadero. Take a catamaran trip and feel the warm sea breeze as you tour Cuba's gorgeous coastline. Learn about the biodiversity of northern Cuba's keys while swimming in year-round warm water. Or just relax and enjoy the tropical heat in one of the most stunning spots in the world!
Paradisus Los Cayos will give you and your family the ideal  place to create lifelong memories. A swim-up family suite provides you with your own private pool and garden. You'll also have family concierge services and children will have access to all Kids' Club activities.
Give your family the gift of travel – create an unforgettable experience in paradise with the people you love most!
A romantic vacation can strengthen your relationship
After you, the person in your life who probably most deserves a vacation abroad is your romantic partner. Who else listens to your work-related rants, puts up with your bad moods, and sits through TV shows they don't actually want to watch with you?
We can all work to be better partners – but this holiday, show that special person in your life how important they are to you with a dream getaway!
Spending time away from your regular routine and the stress of your daily lives can improve your relationship and help you reconnect. Our suggestions for places to spice up the romance are Playa del Carmen, Mexico, and Varadero, Cuba.
Located on the shores of southeastern Mexico, on the popular Riviera Maya strip, Playa del Carmen has no shortage of renowned restaurants and dinner cruises for you to select. What could be more romantic than a candlelit dinner, a bottle of wine, and a view of the Caribbean Sea at night?
Does your partner sometimes complain that there are no good photos of the two of you together? Well, couples photography is now a booming business! Hire a professional to go with you to the beach or to a gorgeous cenote for a fun photo shoot. Your romantic getaway will be memorialized in beautiful images you can keep forever.
To turn the heat up a notch, stay in the luxurious adults-only Paradisus La Perla. The Reserve Master Suite will give you a private whirlpool bathtub and either direct pool access or a view of gorgeous tropical gardens below. But whichever room you choose, you will have your own private oasis in paradise.
Varadero will also not disappoint if a romantic vacation is your goal. Sail to nearby Cayo Blanco, a secluded and pristine island, where you can enjoy snorkelling and traditional Caribbean cuisine. Take a cooking class together and learn how to prepare the best and most mouthwatering Cuban dishes. In the evening, why not take a stroll down the beach and watch the sunset? A simple way to end a romantic day.
Paradisus Princesa del Mar, another adults-only beachfront eco-resort, is our top pick in Varadero for a perfect getaway! All-inclusive service means that you can just relax knowing that all the details of your vacation have been taken care of already. Enjoy a couple's treatment at the on-site wellness centre, live music in the evening, and signature cocktails by the sea.
Is strengthening your relationship with your partner one of your new year's resolutions? If so, give the gift of a romantic retreat to your significant other today!
Connecting with the natural environment improves your well-being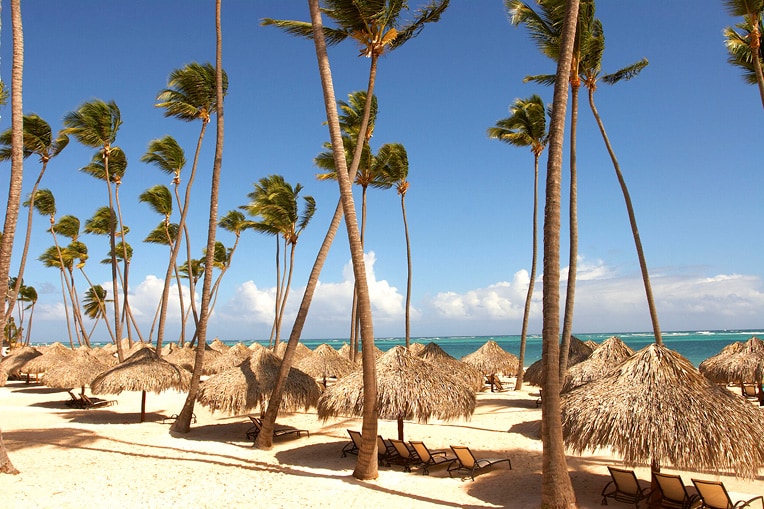 If you're the average city-dweller, a giant metropolis may seem to be the perfect place for you – it's teeming with culture and people, it has a convenient transportation system, and you can find every type of service and cuisine under the sun.
However, city living does take a toll on most people. The stress involved with daily exposure to pollution, noise, traffic, and crowds negatively impacts your well-being. As well, there is not as much contact with nature in urban centres.
Spending time in nature has been proven to benefit both your mind and body by improving your mood, reducing anxiety and anger, and connecting you with your environment.
So this holiday, give a stressed out urbanite the gift of a retreat into nature. Maybe that person is your best friend, maybe that person is you! Either way, they'll benefit immensely from getting out of their stressful environment and into the actual environment.
Our recommendations for memorable natural getaways are Cuba and Mexico. Both countries boast endless beaches, parks and gardens filled with tropical flora, and unique animal encounters that are sure to leave an impression!
In Cuba, stay at the Paradisus Río de Oro on the exceptional Playa Esmeralda, in between the mountains and the sea. This eco-resort is located in the Bahía de Naranjo National Park, a protected area, and is filled with verdant natural vegetation. You'll wake up each morning with views of the hills and mountains of Holguín, the Atlantic Ocean, and vast tropical forest. Private beach areas mean that you'll also get to enjoy your beautiful surroundings in peace – the crash of waves hitting the shore and bird calls will be the soundtrack to your retreat.
In Mexico, head to Cancún for an unforgettable escape into nature. Of course, Cancún, the Caribbean resort town on the Yucatán Peninsula, may not seem like a place to get away from the crowds! But you'd be surprised: this sprawling metropolis is just a short trip away from unbelievable natural beauty.
Head to one of thousands of crystal-clear cenotes (natural sinkholes), many of which you can swim in. Snorkel or scuba dive and experience life under the sea. Zipline or hike through the never-ending jungle. Go on a sunrise wildlife tour to see animals that normally hide away during the day.
Stay at the Paradisus Cancún, an exquisite property located between the Nichupté Lagoon and the Caribbean, where you'll have exceptional views of both the mangrove ecosystem and the sea. The Reserve Upgrade will give you access to private areas and personalized service that will make your retreat serene and enjoyable. 
So gift someone you love a getaway into a natural paradise. They will improve their mental and physical well-being and experience a real connection with the environment – and they'll have you to thank for it!
Ready to book your dream vacation?
See the world, your way. Browse the top travel deals on redtag.ca