Ready to escape to a world of sun-soaked splendour, vibrant cultures, and landscapes that take your breath away? Picture this: turquoise waters, historic ruins, lively streets, and hidden underwater wonders, all meticulously designed by nature herself to become your next Instagram-worthy backdrop.
Are you ready to embark on a journey that promises sun-kissed shores, vibrant cultures, and breathtaking landscapes? Look no further than the Caribbean and Mexico, where every corner seems tailor-made for Instagram-worthy snapshots. Join us as we unveil the hidden gems and iconic spots that will undoubtedly fill your feed with envy-inducing wanderlust!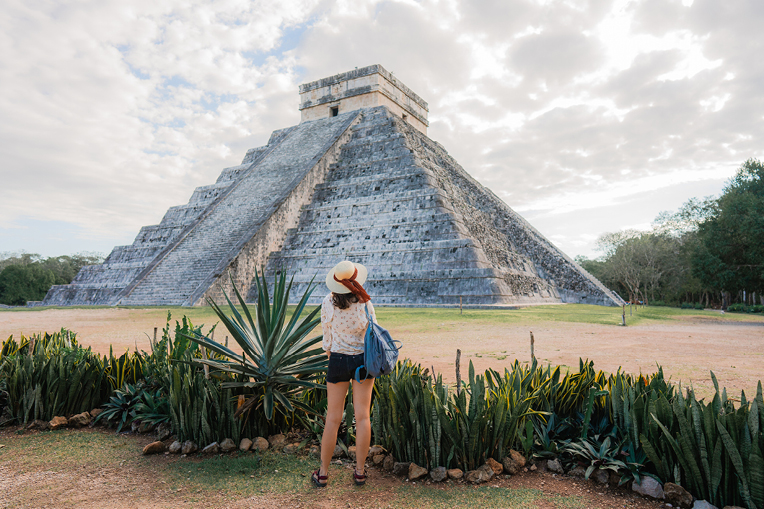 Let's kick off our adventure with Tulum, Mexico—a dreamy paradise known for its crystal-clear waters and awe-inspiring ruins perched right above the shoreline. Picture yourself capturing the sun's golden hues as they dance upon ancient stone structures, creating a scene straight out of a fantasy novel. Whether you're exploring the Tulum Ruins or relaxing on the powdery white sands of Playa Paraiso, this coastal wonderland guarantees an unforgettable experience and photos that will leave your followers in awe.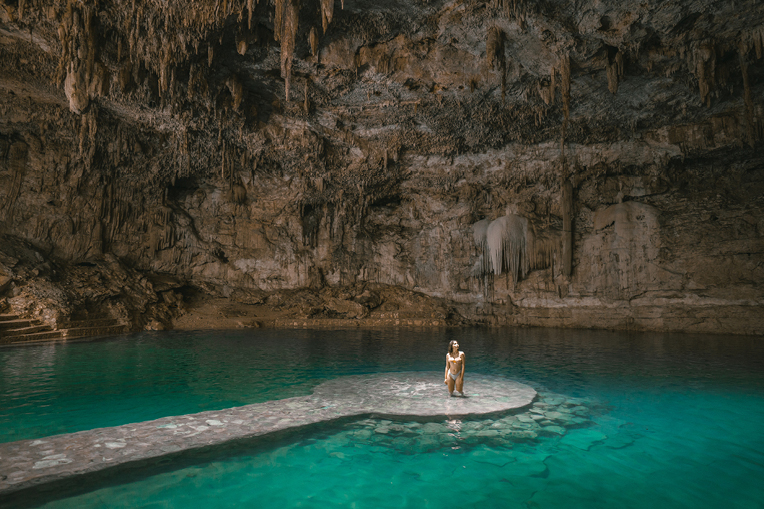 Venture into the heart of Mexico's Yucatán Peninsula and discover a hidden world of wonder: the cenotes. These natural sinkholes with stunning turquoise waters are the epitome of magic. From the striking stalactites of Ik Kil Cenote to the lush greenery surrounding Cenote Dos Ojos, you'll find endless opportunities to capture your adventurous spirit in photos that will spark wanderlust in everyone who sees them.

Caribbean Colours in Old San Juan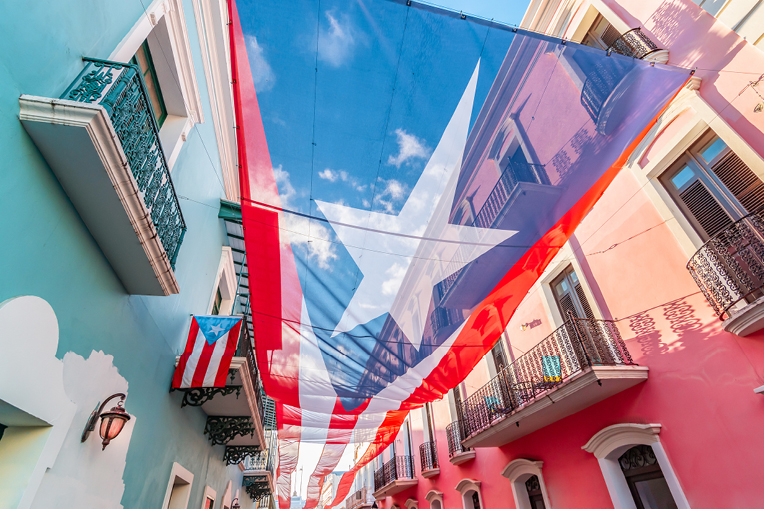 Prepare to be swept away by the vibrant colours and colonial charm of Old San Juan, Puerto Rico. Cobblestone streets, pastel-hued buildings, and the historic Castillo San Felipe del Morro create a picturesque backdrop that's practically begging to be photographed. Don't forget to wander down Paseo de la Princesa, a promenade lined with quaint shops and beautiful ocean views, where every step is a potential Instagram moment.

Playa del Carmen's Beachside Bliss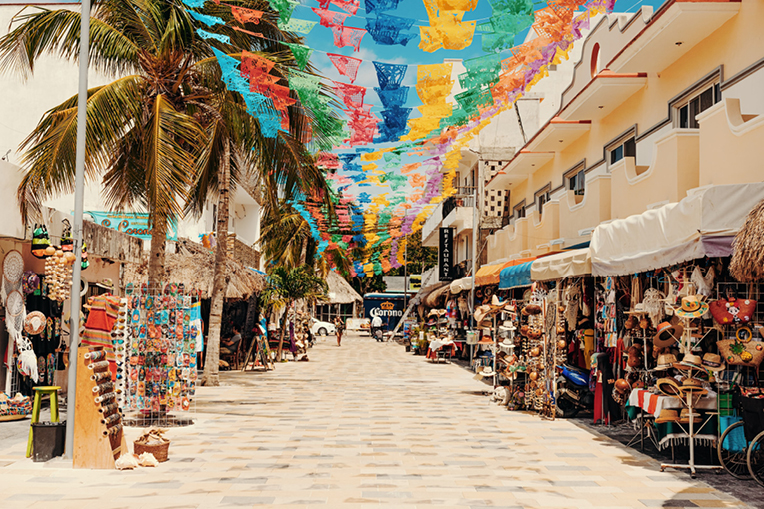 Mexico's Playa del Carmen is a beach lover's paradise and a photographer's dream. Capture the essence of relaxation as you sink your toes into the soft sands and snapshots of the swaying palm trees that line the shore. For an added touch of elegance, explore the vibrant Quinta Avenida (Fifth Avenue), where you can find everything from artisanal crafts to delectable street food, each moment ripe for a photo that captures the lively atmosphere.

Antigua's Awe-Inspiring Views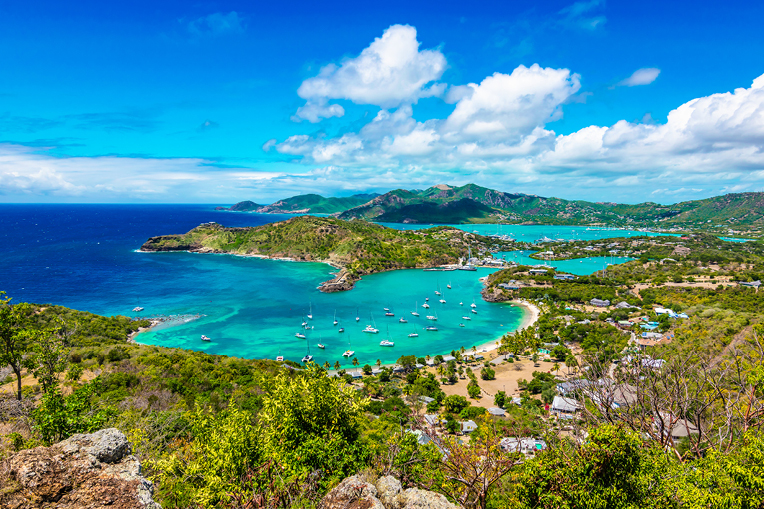 Let's jet off to the stunning island of Antigua, where the lush landscapes and endless turquoise waters create an idyllic backdrop for your Instagram feed. The iconic view from Shirley Heights Lookout is an absolute must-capture moment. Imagine sharing the sunset hues painting the sky as your backdrop, with the vastness of the Caribbean Sea stretching out before you—a scene that embodies the very essence of wanderlust.

Curaçao's Underwater Wonderland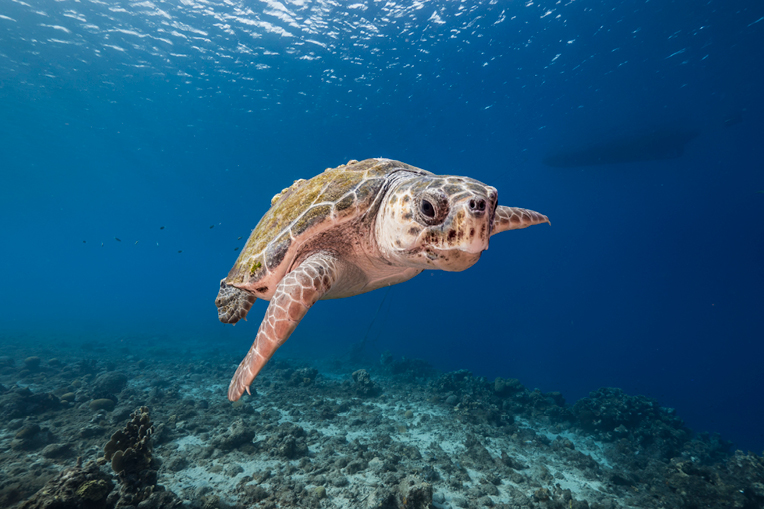 Dive into the underwater wonderland of Curaçao, where vibrant marine life and stunning coral reefs await. Snorkelling and diving enthusiasts will find themselves surrounded by a kaleidoscope of colours beneath the surface, providing endless opportunities for breathtaking underwater photography. Share the enchantment of swimming alongside sea turtles and exotic fish, and watch as your followers are transported to a world beyond their screens.

From the sandy beaches and historic charm of the Caribbean to the captivating cenotes and coastal allure of Mexico, the experiences waiting for you in these Insta-worthy destinations are truly unparalleled. Every step you take, every sunset you witness, and every dish you indulge in will become a memory captured in a photograph—a testament to the joy of exploration and the magic of travel.
So pack your swimsuits, charge your camera, and let the adventure begin with redtag.ca as your guide. These captivating destinations are more than just places; they're living stories waiting to be shared with the world—one Instagram post at a time. Get ready to inspire and be inspired because the Caribbean and Mexico are calling, and your feed is about to become a canvas of wanderlust and wonder!
Ready to secure your spot in the sun?
Travel made easy. Browse the best travel deals on redtag.ca