Whether you're a Smart, Picky, Genius, Inspirational or Adventurous traveller - there's always something new and exciting to discover in this exotic island of Jamaica. Keep reading and you could win a trip to Jamaica! 
Make the most of your next holiday with a winter escape to Jamaica, the Heartbeat of the World. This larger-than-life destination brings together the essential layers of experiential travel – nature, adventure, romance, wellness, music, and cuisine – into one unrivaled Caribbean vacation.  
Known as a safe island experience, Jamaica has incredible activities that will meet the needs of every type of traveller. Whether you want to catch a wave and an awe-inspiring sunset or listen to live reggae music, here, everything is possible. From the untouched beauty and savoury food to the warm, friendly people, you'll feel the island's electricity in every element. 
Ready to feel the rhythm of Jamaica? redtag.ca has mapped out the best activities to do and see based on your travel style.
Whether you're a Smart, Picky, Genius, Inspirational or Adventurous traveller - there's always something new and exciting to discover in this exotic island nation.
FOR THE GENIUS TRAVELLER
Traits: Organized, Prepared, Perky
Known For: Expecting the unexpected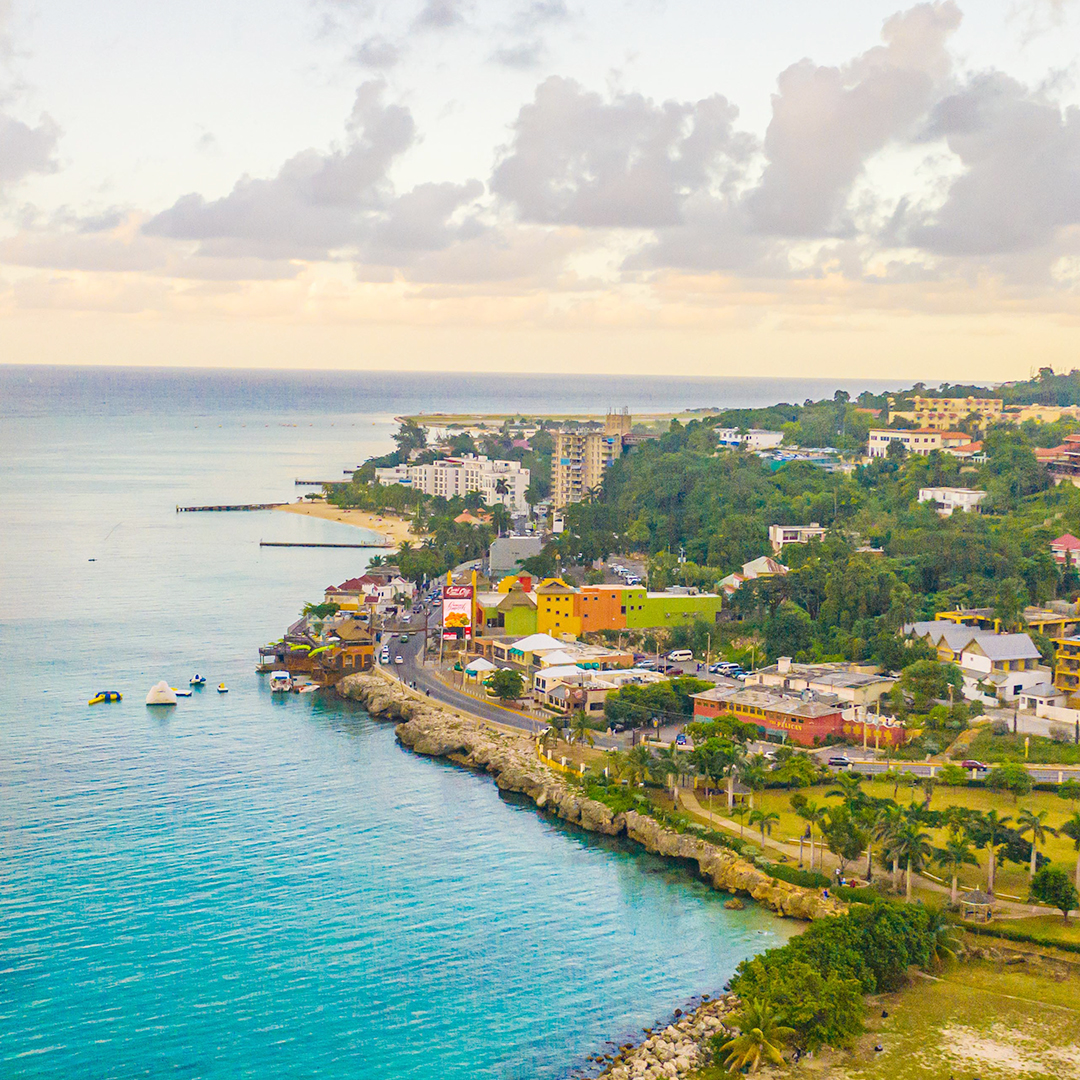 Montego Bay
Offering an endless variety of activities, it's no wonder that Montego Bay is a must for vacationers - especially the Prepared Explorer. This popular tourist area is full of great resorts with even better value. Go for a relaxing swim in the sparkling turquoise Caribbean Sea, then hit one of the lively bars and restaurants to taste the fresh seafood and local cuisine. No matter how you choose to spend your time, there's no doubt that this part of Jamaica has everything you need for a memorable getaway.
Green Grotto Caves
Explore a fascinating labyrinth of limestone caves located in Falmouth, Jamaica nestled between the resort towns of Montego Bay and Ocho Rios. The Green Grotto Caves were once used as a shelter by the native Arawak Indians, but today, you can visit them alongside an experienced guide. You'll be immersed in stunning nature while learning more about the history of this mystical underground.
Ahh Ras Natango
This gorgeous island retreat has everything the Prepared Explorer loves, complete with a gallery and a lush botanical garden, all overlooking the breathtaking Montego Bay. At the gallery, you'll find work by local artists, while the gift shop is filled with local keepsakes to take home and enjoy for a lifetime. Be sure to walk through the garden, home to over 50 different plant species, including unusual tropical floral plants, ferns, and stunning trees, all carefully planted in themed sections. From the Fairy's Village to a fun Dinosaur-Era Garden, you'll understand more about the plants that are native to Jamaica.
FOR THE PICKY TRAVELLER
Traits: Sophisticated, Wise, Knowledgeable
Known For: Being the expert in all things travel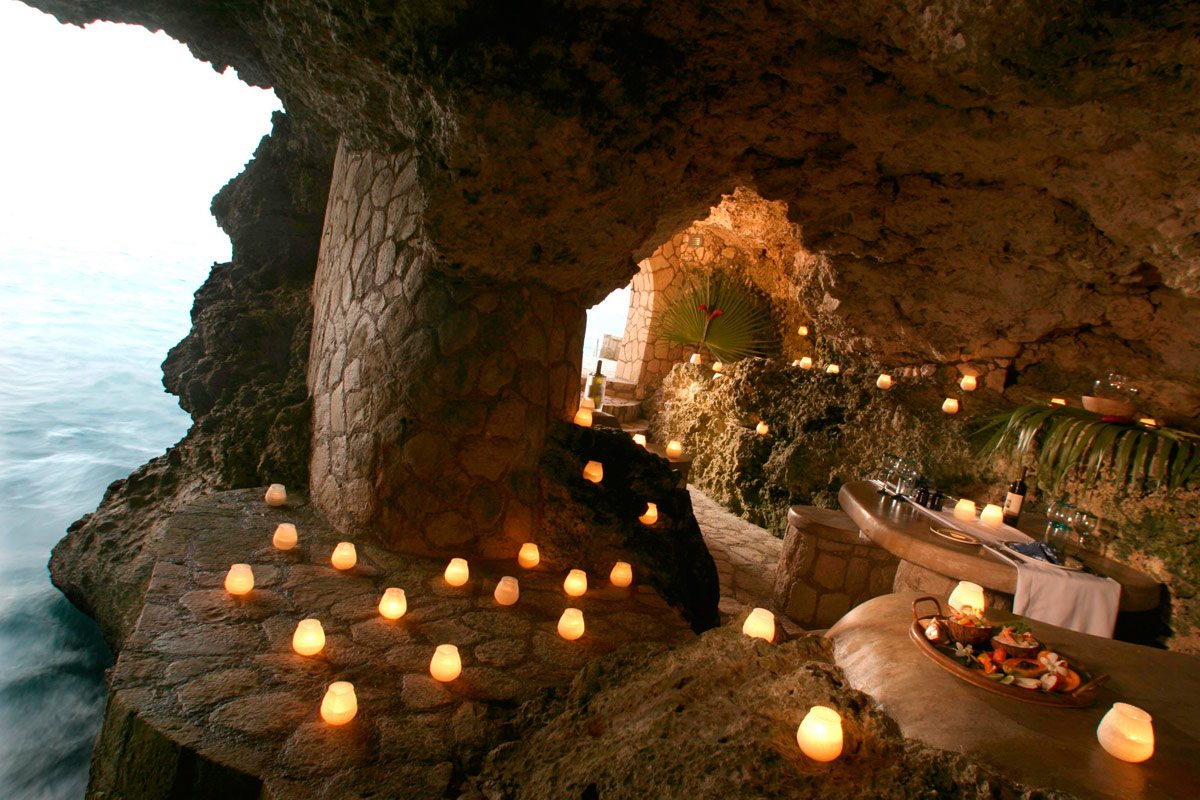 Private Dining at the Caves of Negril
Feel the warmth as you indulge in an intimate dining experience located in one of two private caves: Moonbeam and Seastar. All your senses will come alive with an exquisite five-course meal surrounded by flickering candlelight and pink bougainvillea petals. It's the ultimate romantic dinner, and you'll have a front-row seat by the sea as you taste the variety of fresh, local cuisine.
Blue Lagoon
This famous lagoon gets its namesake from the crystal blue waters and luscious landscape surrounding it. The colour of the water here changes throughout the day as the light reflects off the surface. It appears to be turquoise in the morning but changes to a deeper royal and sapphire blue as the day progresses. Go for a refreshing swim in these warm waters as you luxuriate in the magnificent nature all around you.
FOR THE ADVENTUROUS TRAVELLER
Traits: Witty, Adventurous, Impulsive
Known For: Searching for adventure packed fun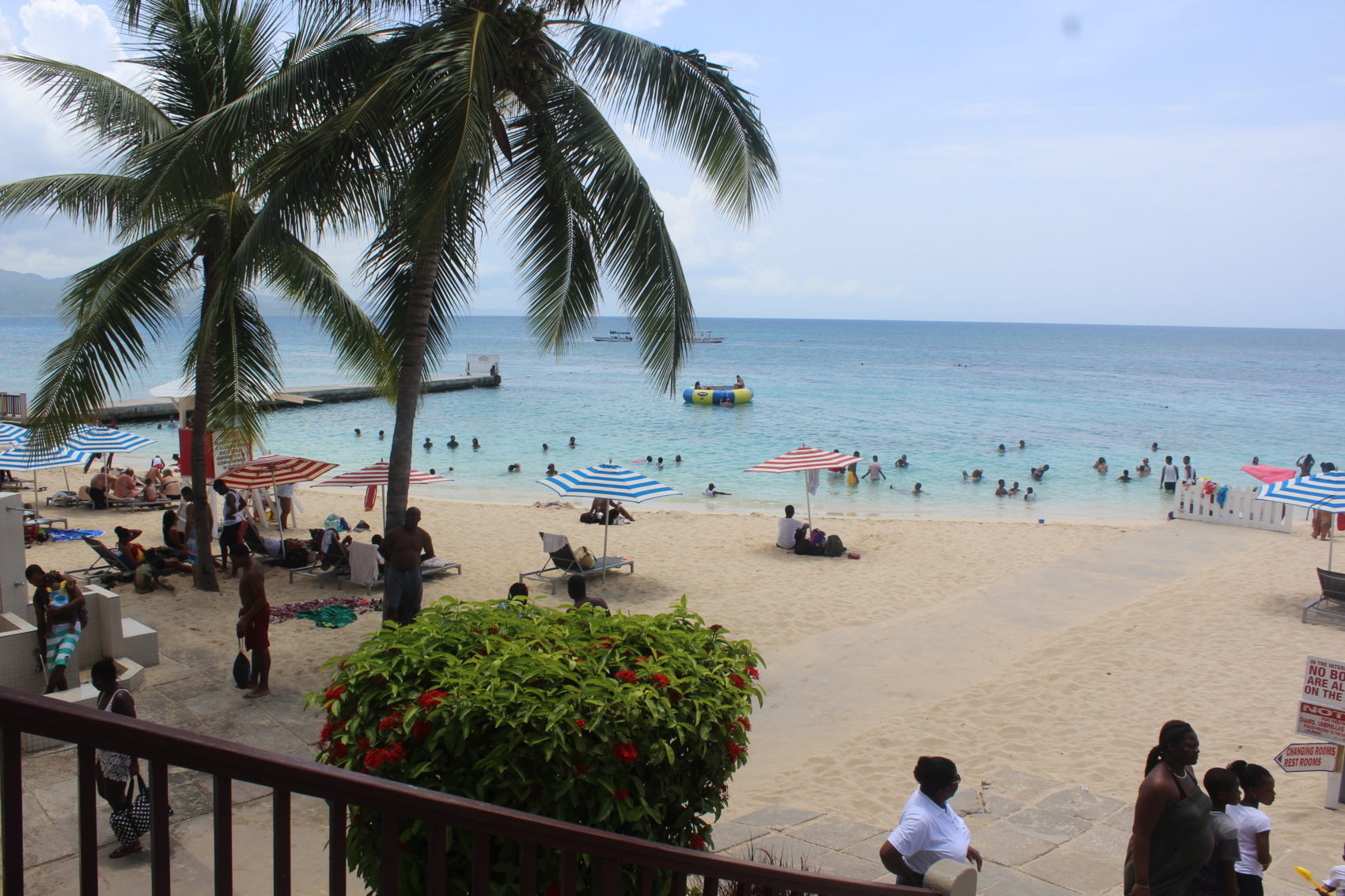 Doctor's Cave Beach
Located on Montego Bay's "Hip Strip" Gloucester Avenue, these immaculate beaches are in the heart of all the fun. Here you'll get your daily dose of tropical sun, sea, and sand, all while satisfying your love for adventure. Be sure to visit Montego Bay Marine Park, filled with a wide variety of marine life that live among Jamaica's coral reefs.

ATV Rides at Ocho Rios
If you're looking for the rush of a thrilling adventure, book an ATV tour to conquer the Jamaican terrain and discover some of the island's hidden gems. Follow dirt trails as you ride through the picture-perfect scenery with an experienced guide by your side. Check out the historic sugar estates from the 1660s and learn more about the island nation's unique history. If you're feeling extra-quirky, make sure you end your off-road journey by jumping off a cliff to swim in one of the area's many beautiful coves.
FOR THE INSPIRATIONAL TRAVELLER
Traits: Outgoing, Lighthearted, Ambitious
Known For: Booking whatever is trending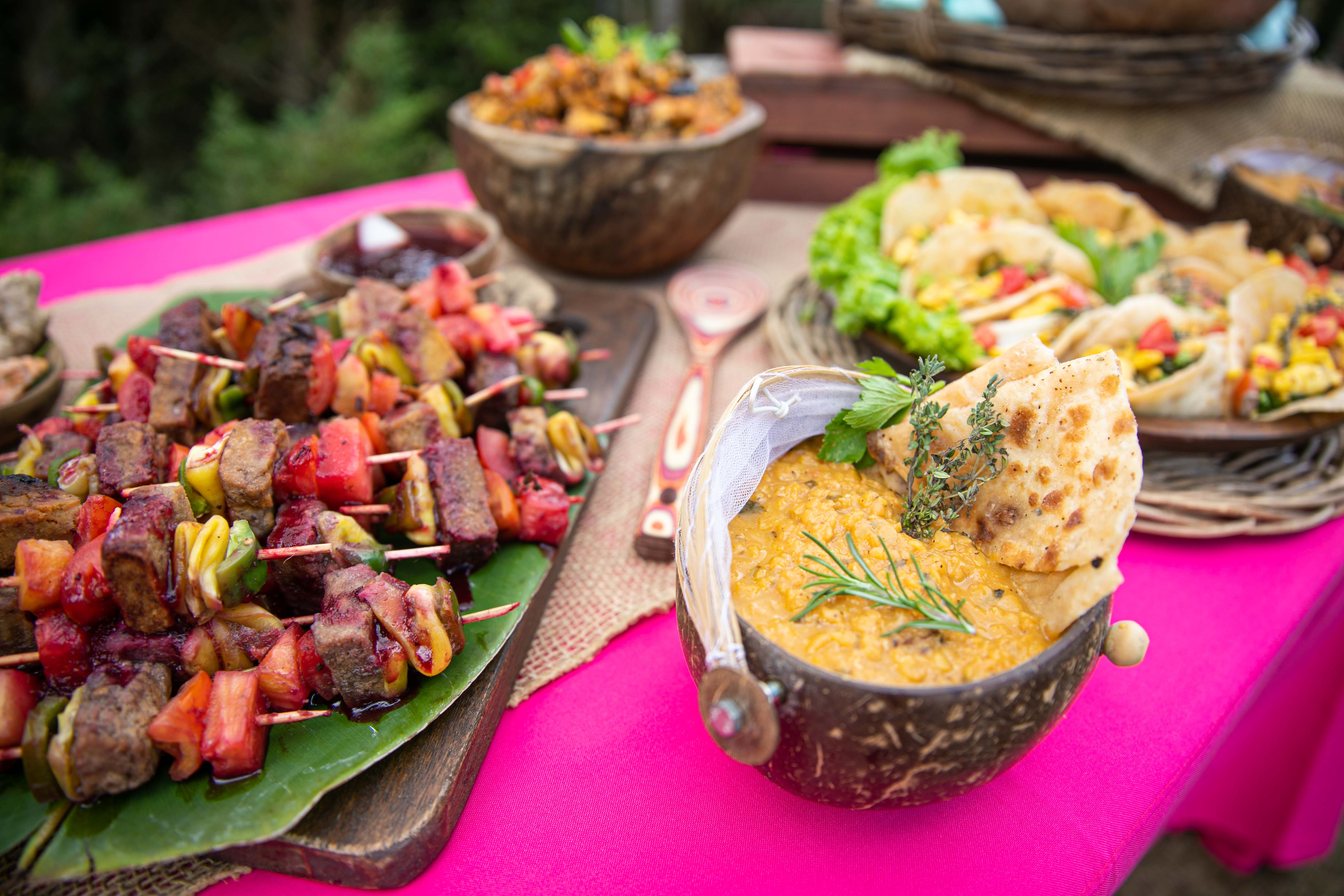 Jamaica Blue Mountain Culinary Trail
Trendy travellers love to try regional foods, and Jamaica is bursting with bold flavours. On this culinary trail, your tastebuds will experience the richness of everything from local coffees in the morning to impeccably fresh seafood at dinner. With 14 eateries and several UNESCO World Heritage Sites, be prepared for complete culinary immersion. Get ready to try local staples like curry goat, plantains, and Oxtail
The Trident Hotel
Capture everything you love in one dreamy stay at the Trident Hotel located in Port Antonio, named the "Jamaican Riviera," because of its glam vibe. Recharge with a day at their signature spa, abundant in holistic rituals and techniques to calm the mind and elicit new energy. It's the ideal Trendy Traveller's elixir with authentic everything within a contemporary setting. Opt for a relaxing massage in their outdoor area that directly faces the sea as you take in the ocean breeze - all before taking the perfect selfie.
FOR THE SMART TRAVELLER 
Traits: Practical, Conscious, Clever
Known For: Getting the most out of their trip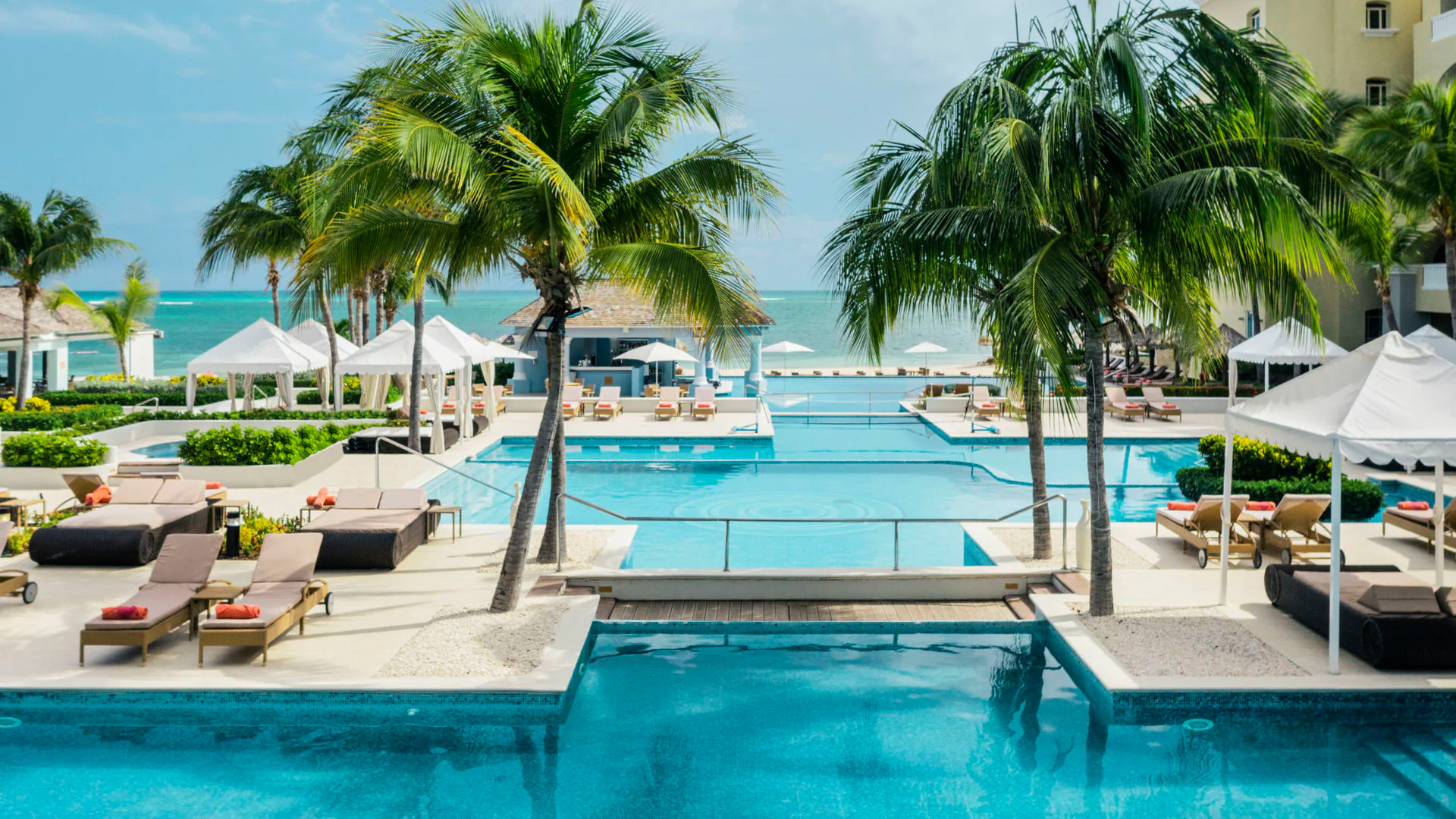 Iberostar Grand Rose Hall
This five-star resort is an adult playground, loved by many celebrities like Paul McCartney and Beyonce. Located directly on the beach, you'll spend each day admiring the boundless beauty while making the most of the hotel's fun perks, like butler service. Be sure to experience some of the local cuisines at one of the resort's five restaurants, and sip on a Jamaican rum punch from one of their four bars, including a swim-up bar. Don't forget to explore the virgin beaches on the southern portion of the island and dance to the beat of Jamaican rhythms while you're there, too.
Grand Palladium Jamaica
The Grand Palladium Jamaica is an all-inclusive resort overlooking shimmering white sands and glistening blue Caribbean seas. This hotel's impressive architecture features one of the largest pools in the Caribbean and offers spacious grounds, open terraces, and roomy dining areas to enjoy. The infinity pool overlooks the beach, while an on-site water park is terrific fun for kids and adults alike. Enjoy windsurfing, tennis, snorkelling, and more, or go on a catamaran trip to do some exploring. End your day with a delicious cocktail at the Infinity Saloon Bar and relax to some live music as the evening descends.
Beaches Ocho Rios
Have fun with the entire family at Beaches Ocho Rios, featuring an impressive action-adventure waterpark and championship golf. This all-inclusive resort features 22 acres of tropical gardens and a stunning private white-sand beach. You'll also get to choose from seven gourmet restaurants, five swimming pools, and a dedicated scuba practice pool. Take part in various watersports or enjoy the all-inclusive golf program for the kids while you're there.
--
This winter, you can make up for any missed moments with a destination that naturally celebrates all that life has to offer. Jamaica is a rare, earthly paradise full of possibility - no matter your travel style. You'll arrive to a warm welcome with new measures to make sure your trip is safe, seamless, and spectacular. Remember, no place in the world heats like Jamaica for the perfect, all-encompassing vacation. Let's go!
Ready to get away? Win a trip to Jamaica with KiSS 92.5, Jamaica Tourist Board, and redtag.ca. Head here for full details.
Ready to Book your JAMAICA getaway?
See the world your way. Browse Jamaica resorts.