For those of us in the northern hemisphere, winter is now upon us and in full force. As the holidays wind down, and after all the gifts have been opened and stored away, it can be difficult to keep up a positive spirit. Sure, the first snowfall is charming… but the ones after - less so. 
Your daily routine probably involves wrapping yourself in multiple layers to tackle the outdoors, digging your car out of the snow, and sitting in mind-bogglingly slow traffic while the vehicles around you inch their way along grey, icy roads.
The weather plays such an important role in our wellbeing that there's even a common phrase to describe our seasonal mood change: the winter blues, or winter doldrums. One day in particular – the third Monday in January – is referred to as "Blue Monday", and it's supposedly the most depressing day of the year. 
But "winter blues" isn't just a casual expression you throw around with your friends when you're annoyed that you have to put your winter tires on the car. The cold weather, lack of sunlight, and shorter days can affect your health significantly. It can negatively impact your sleep, increase stress levels, and make you more lethargic and lonely.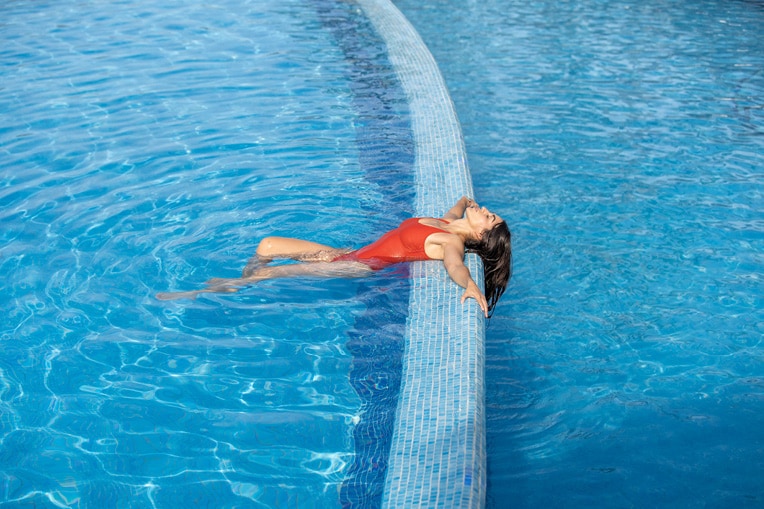 So what are some simple ways to combat the winter blues? A few methods that work include getting sunlight, improving your diet, and trying to connect more with others.
Studies have shown that sunlight improves the quality of your sleep as well as your mood. It also provides you with much-needed vitamin D, which has countless benefits for your immune system, bones, and more.
But how do I get sunlight when there are only 5-6 hours of light most days and when it's grey and cloudy during those hours, you ask? Well, access to sunshine doesn't have to be expensive or far – in fact, sunny days are just a few hours and an affordable plane ride away!
If one of your New Year's resolutions is to focus on health, self-care, or wellness, then a fun-filled, sun-filled vacation is what you need. Tackle the winter doldrums with a retreat into paradise, where you can put yourself first. Soak up that vitamin D to your heart's content, incorporate nutritious foods into your meals, and work on building stronger relationships with the ones you love.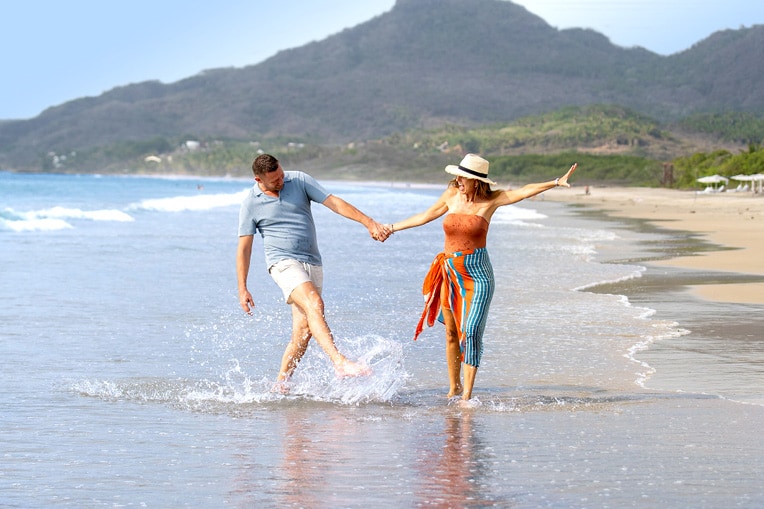 While there are numerous gorgeous locales to choose from, the redtag.ca team recommends the Iberostar Selection Playa Mita. Located on the stunning Riviera Nayarit, on Mexico's Pacific Coast, this all-inclusive five-star resort will provide you with the magical backdrop for your winter escape.
Of course, the best place to bask in the sun's rays is on the beach – so once you arrive, head straight to the sand! The beach is on an exclusive, private peninsula, so you'll have the picturesque view of the Pacific all to yourself. This is also the perfect spot to enjoy the sunset, after a sublime day of tanning in your lounger and swimming in the ocean. Within a couple of days, you're certain to notice the positive effects of regular doses of sunshine, including improvements in your mood, energy levels, and sleep quality!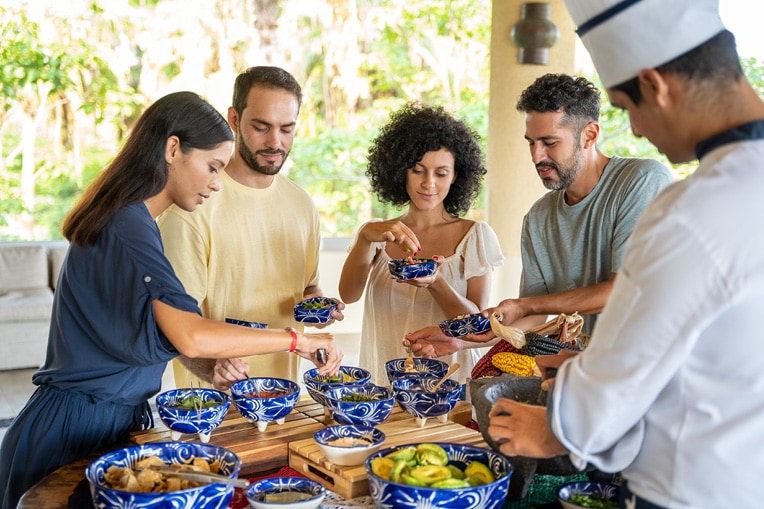 Another important element that you might be lacking as you battle through winter at home is a healthy diet filled with fresh fruits and vegetables. If you're an at-home cooking enthusiast, you may be missing out simply because the supermarkets are less stocked with your favourite produce during the colder months. But if you're like most people, and you tend to order in more frequently as the temperatures drop, you're probably lacking these foods because pizza and fried chicken don't tend to come with a side of fresh fruits or veggies.
This is something else that you can prioritize during your winter escape: ensuring that you fill your body with healthy, whole foods! Take advantage of your access to exotic tropical fruits and flavourful shakes while you're in Mexico. You'll have your pick of dragonfruit (known locally as pitaya), rambutan, papayas, mangos, black sapote (zapote negro), pomegranates, and more to indulge in! So satiate your curiosity (and your vitamin-deprived body!) by starting each morning with a delicious mixed-fruit juice that'll wake you up and help you start your morning right.
At the Iberostar Selection Playa Mita, you'll have six delightful restaurants to choose from. For scrumptious Mexican specialties, head to El Cuate Pancho. Try the traditional tortilla soup – fried-corn tortillas in a savoury broth of garlic, onion, tomato, and chile de árbol – and finish up with a dessert of to-die-for tequila tres leches cake.
If you prefer Asian flavours, Tsuba has got you covered. Enjoy Japanese teppanyaki and sushi, made with fresh and sustainably caught seafood, as well as Chinese and Thai dishes. Whichever cuisine you're craving, you won't have to go far from your room to find it!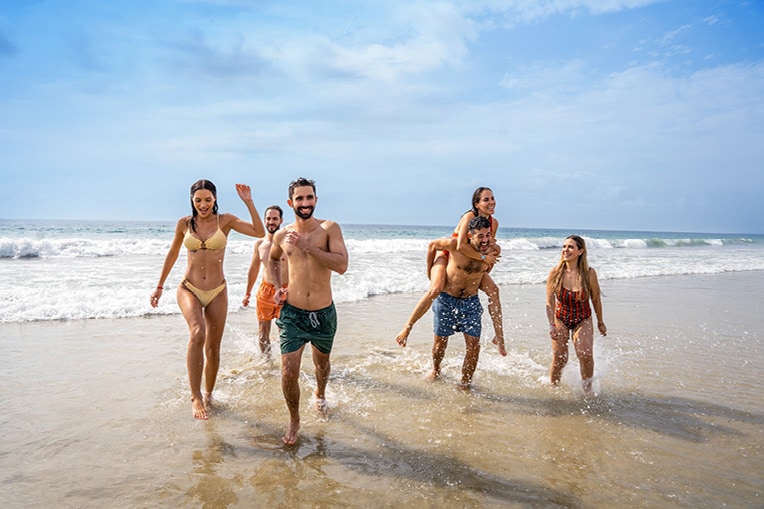 While food is essential for improving your health and boosting your mood, strong relationships with others are equally as important to rid yourself of those wintry feelings of isolation. When it gets cold, do you find yourself making excuses and cancelling plans last-minute, simply because you can't be bothered to go out? Would you often rather curl up under the blankets with your tablet and a new streaming series than have a deep discussion with your partner? 
It can certainly be easy to feel lonely the colder it gets – so make your winter getaway a time to re-establish connections with those who mean the most to you, whether it be your family, your best friend, or your partner.
Iberostar Selection Playa Mita has an assortment of activities and entertainment to provide you and your loved ones with meaningful ways to enjoy time together. Try sunset yoga with a friend, and catch the last rays together while you challenge yourselves mentally and physically. Once a month, you'll also be lucky enough to take part in a magical nighttime Full Moon Yoga session. Not interested in becoming a serious yogi? Take an on-site cooking class instead, and whip up your favourite Mexican dish while learning a new skill!
Connect with your significant other and make new friends through a fun wine or tequila tasting. Want a more private experience? Book the Ocean Front Double Sunset View room and enjoy a glass of bubbly on your private balcony while you and your partner survey a panoramic scene of sky meeting shore down below.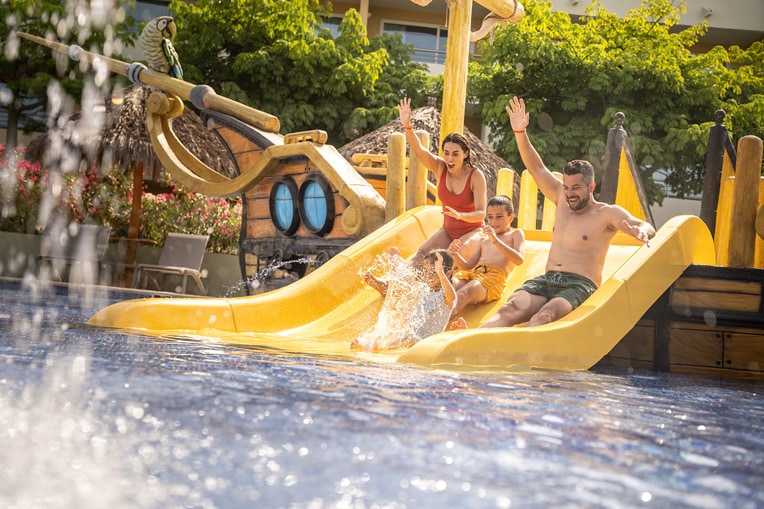 If you're planning on vacationing with kids, not to worry! There will be plenty of child-friendly activities for them to try at Star Camp, where they can experience the beauty of nature while meeting other playmates. And of course you can enjoy the pool, beach, and sunshine together as a family, along with the spectacular Sunset Circus show and the music of the Mariachi Group in the evening.
So this cold season, as the snow sets in and you feel your energy depleting, bring back that summer positivity and joy by planning your perfect winter escape. Experience ancient Huichol culture, mouth-watering Mexican cuisine, and true luxury with a stay at the Iberostar Selection Playa Mita on the Riviera Nayarit. Conquer the blues with daily sunshine, heaps of healthy, tasty food, and quality time with your loved ones – you'll come back to your winter life with summer energy!
Ready to book your dream vacation?
Made by Canadians, for Canadians. Browse the best travel deals on redtag.ca