Like the picky traveller, you also have a need for some serious organization in your life. You don't love surprises, and you like to plan ahead to be prepared for every eventuality. 
However, you are an intelligent planner. You want to get the most value out of your vacation and want everyone to have an enjoyable experience – for the least amount of work! So you also look for all-inclusive packages and other travel bundles so that someone else can do the organizing and so there's as little left up to chance as possible.
Often, when planning group trips, your friends and family members will look to you and ask, "Where do we start?"
Does this sound like you? Then you're a Genius Traveller, and our summer pick for you is the often-imitated, never duplicated Las Vegas. 
The great thing about the "Entertainment Capital of the World" is that there won't be any language barriers, it's impossible not to have fun, and there is literally something for everyone, which makes your job as the default planner much easier!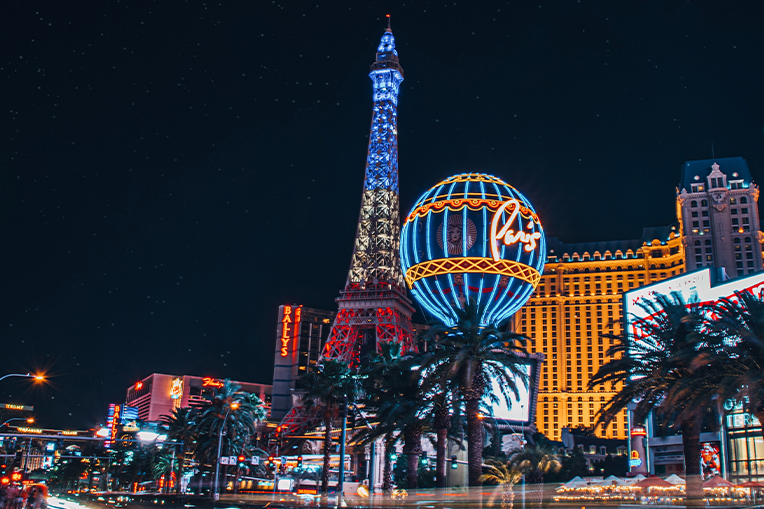 Of course, the city is notorious for its casinos and entertainment venues, and you'll have plenty of options to check out over the course of your stay. Head to Caesars Palace, probably the most famous of Las Vegas' casino offerings, and the site of many Hollywood films, like "The Hangover" trilogy and "Iron Man." There you can take a dip in the Garden of Gods pool, see legendary performers at the Colosseum, and test your luck at the roulette wheel.  
Card games and rolls of the dice aren't the only things you can expect to see. Head to some of the city's colossal and majestic theatres for unbelievably exciting performances. Check the regularly updated artist residency schedule to see which of your favourite bands and musicians are playing. And don't miss out on a performance of Cirque du Soleil for a once-in-a-lifetime experience of high-flying acrobatics, dramatic visuals and music, and stunning artistry that you'll never forget!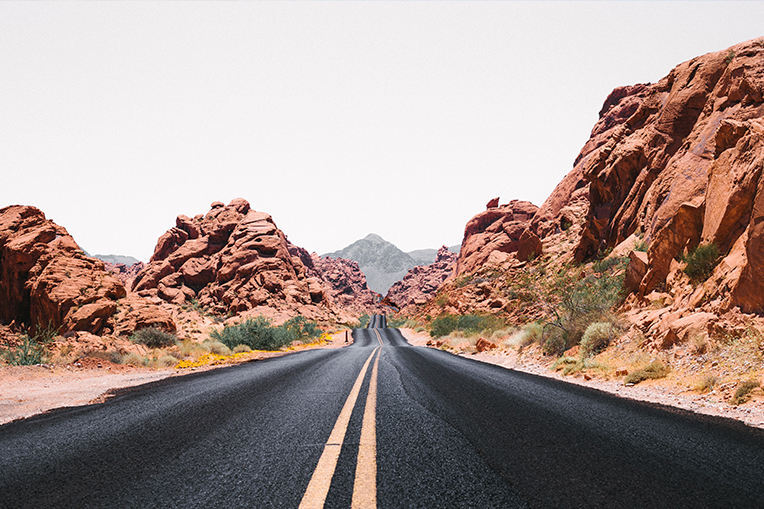 People don't often realize that Las Vegas isn't just glitter and glamour; it's also surrounded by an intense natural landscape of mountains and canyons. For the outdoorsy types in your group, the Red Rock Canyon National Conservation Area is just minutes from the Strip, and offers world-class routes for rock climbers, a variety of treks for hikers, and exceptionally scenic views for drivers as well – for those who want to enjoy the great outdoors but only from the comfort of a leather seat in an air-conditioned sedan!

Death Valley National Park is a two-hour trip by car and offers similarly spectacular views. The valley is the hottest, lowest, and driest place in the U.S., and the Star Wars superfans among you will recognize it as the setting of Tatooine, the harsh desert planet featured in the film series. Hikers and drivers alike can enjoy the salt flats, sand dunes, basins, and other unique features of this Star Wars landscape. May the force be with you as you explore at your own pace.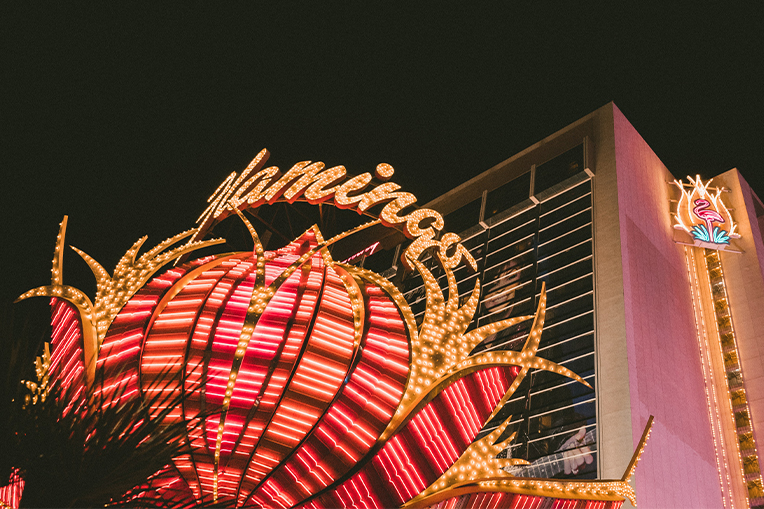 After days on end of wandering, trekking, eating, and trying your hand at the craps tables, you'll be exhausted – and what better way to finish up an evening then to head back to a luxury suite, your home away from home on your Las Ve-cation? For a fabulous time at an excellent spot – right across from Caesars Palace – book yourself in at the Flamingo Las Vegas. Certain suites provide you with a postcard-perfect view of the Strip as well as the High Roller observation wheel.
Bally's Las Vegas will also place you right in the centre of the action and offer similarly spectacular views of the neon-lit excitement. Make sure to check out the on-site shows – which range from comedy to magic – and take a dip in the sparkling deep-end pool. 
Make a splash this summer with an easy flight and hotel bundle. Organize a genius all-inclusive trip to Las Vegas that'll give you excellent value and ensure that everyone in your group is highly entertained! 
Ready to book your getaway to Las Vegas?
See the world, your way. Browse best deals in Las Vegas on redtag.ca.