Be honest for a minute. While you do enjoy travelling to new places and having unique experiences in and of itself, a key draw of travel for you is being able to post about it on social media!
You're young – or at least young at heart. You are on every possible social platform that currently exists, as well as some that haven't yet been invented. You spend a good portion of your time photographing your life and publishing it online; in part, so that you can share your experiences, but also – admit it! – to make others a tad jealous.  
However, you also use social media as an inspirational tool – you want to both inspire as well as be inspired by others! You can often be found scouring your Instagram and TikTok feeds for the next best travel destination. You're looking for the hidden gems of the world, for amazing and untouched places to visit – and yes, to post about online. 
You know who you are! You're an Inspirational Traveller, and you need to stop reading this and head straight to Mexico now. 
In a 2021 survey of top travel destinations on TikTok, Mexico was the third most-viewed country. Similarly, data was pulled off Instagram by the @earth account in 2019 to determine the hottest travel spots, according to influencers and their followers. This data showed Tulum at the very top and Mexico City not far behind, in fourth place.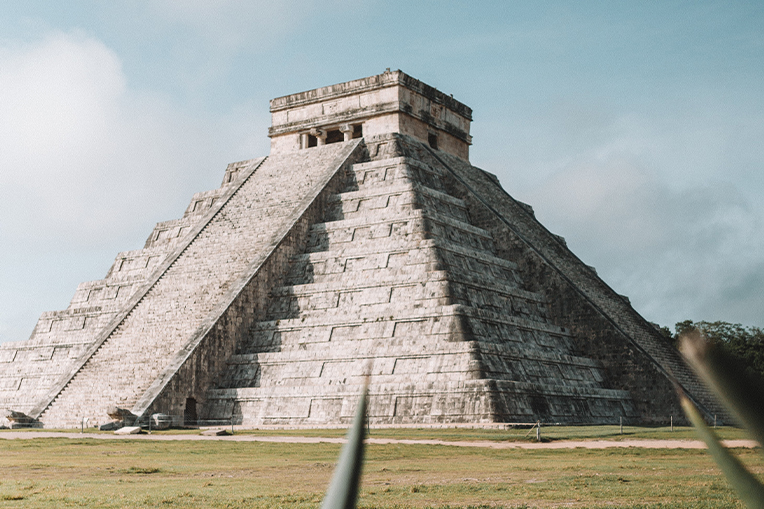 To satiate both your wanderlust and your desire to inspire, a trip to Mexico has to be on your list. The Yucatán Peninsula is the place to start if you're as obsessed with cenotes (large natural sinkholes) as we are and need more of them in your life! Head to the underground Choo-Ha, three cave cenotes near the Mayan ruins of Cobá, for incredible rock structures, extensive stalactites, and photogenic shallow blue waters. The drama queen of the cenote world, Oxman, near the city of Valladolid, is also a perfectly Instagrammable spot. The lovely hanging vines give this cenote a full-on jungle vibe, and the encircling steep walls and reflective turquoise pool make for a picturesque setting for your photographs! 
Once in Valladolid, why not stay awhile? It's one of Mexico's less crowded, more overlooked spots, and you'll enjoying showing this place off to viewers who aren't used to seeing a different side of the country outside of Tulum and Cancún. Of course, you can see the famed Mayan ruins and archeological wonder of Chichén Itzá here; but there are other less popular sites, like Ek Balam, that can also give you a taste of what life was like during the pre-Columbian Mayan civilization. Valladolid also offers the busy markets, stunning Spanish architecture, and vibrantly coloured houses that you'll find in other parts of Mexico!
And a trip here is never complete without a visit to the capital, Mexico City. Here you can enjoy the majority of the country's museums and galleries, including Frida Kahlo's house (the Casa Azul) and the extraordinary Museo del Palacio de Bellas Artes, where you can find the works of the greatest Mexican muralists. La Ciudadela, the local artisanal market, is where you can find colourful handicrafts and a variety of souvenirs. And the Coyoacán neighbourhood and the Zócalo (main square) are great places to see the vibrant life of the city, as well as a mix of architectural styles ranging from Baroque to Neoclassical. 
How are your underwater photography skills? If they're up to par, then grab your camera and head below the surface for some incredible experiences that can't be missed! The Cancún Underwater Museum (MUSA), the largest of its kind in the world, has over 500 life-size installations and sculptures, which you can explore by snorkelling, scuba-diving, or by tour aboard a glass-bottom boat. You can also snorkel through the nature park of Xcaret in the Riviera Maya. Swim through underground rivers, mysterious caverns, and a coral reef aquarium – and remember to share your amazing shots when you're done.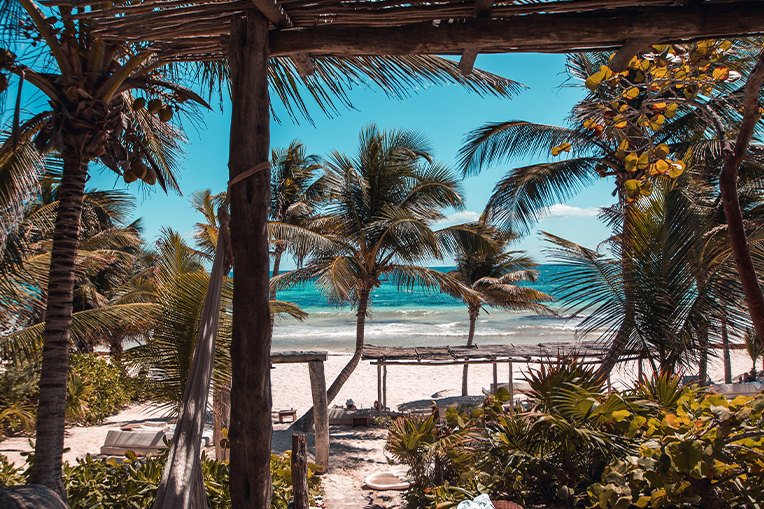 Of course, one of the best ways to experience Mexico's gorgeous landscapes and natural beauty is by living right in it. Want to enjoy true paradise? Then book a stay at the Ocean Riviera Paradise, located on the Riviera Maya near Playa del Carmen. You'll marvel at the sight of the crystalline sea, just steps from your room, as well as the charming Mediterranean-style interior of this hotel. Another nearby family-friendly option is Bahia Principe Grand Coba, located close to Tulum. This secluded coastal beauty, with its photogenic natural surroundings, is a wonderful place to relax – in an enchanting tropical setting.
Ready to book your getaway to Mexico?
See the world, your way. Browse vacation packages to Mexico on redtag.ca.