Enter to win a free trip to Montreal and Quebec City, along with activities and travel vouchers.
It's finally here! Our annual Holiday giveaway is back, and this year - we want to stay close to Home for the Holidays. There are so many beautiful destinations across Canada and we're giving you a chance to experience a few of them.
Our first prize is all about experiencing Canada's French heritage. We want to give you the chance to explore the best of Montreal and Quebec City. From boutique shops and cobblestone streets to historic sites and amazing eats, you won't be disappointed when visiting Quebec.
A two night stay for 2 at Doubletree by Hilton Montreal. Located in a major cultural district in Montreal, this comfortable hotel is walking distance from 2 metro stations and main attractions including Notre-Dame Basilica Montreal. After a long day of exploring, relax at the hotel's onsite bar, spa or indoor pool.
A two night stay for 2 at Hilton Quebec Hotel. You'll be amazed by the sweeping views of Quebec City. This hotel is ideally located near the UNESCO World Heritage Site of Old Quebec, and the Parliament Building. Enjoy an elevated stay and great amenities including two restaurants, a heated outdoor rooftop pool and charging stations for electric cars.

The winner of Prize 1 will get two free sailings on Quebec's famed experiences. Sail around both Montreal and Quebec City on gorgeous river cruises while enjoying a 5-course meal. Learn historical facts, see famed sites and experience the cities from a new point of view - the water! Enjoy a delicious meal and drinks while you relax during this wonderful experience.
If you want to book your own Quebec sailing experience, please call one of our travel agents at 1.866.5REDTAG.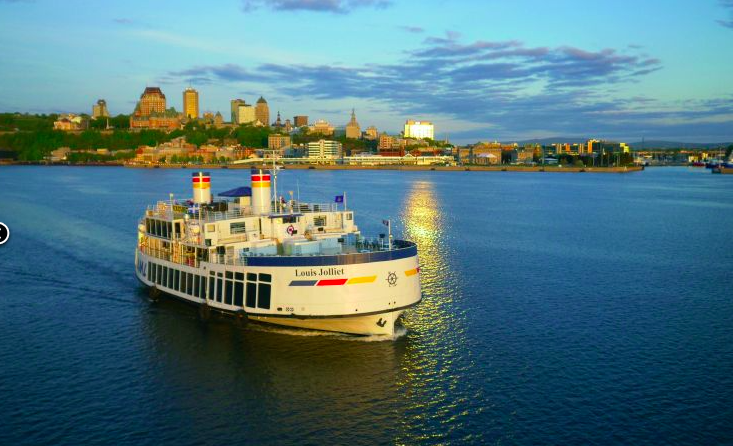 To make your Quebec-based getaway even more exciting, we're giving the Prize 1 winner a $500 redtag.ca travel voucher and a $300 car rental voucher. Whether you want to book a flight from your hometown to Quebec or take a roadtrip from city to city, redtag.ca has you covered.
Well, there you have it. Two fantastic stays, an authentic Quebec sailing, a $500 redtag.ca travel voucher and a $300 car rental voucher all for 1 winner! If you are ready to experience the wonders of Montreal and Quebec City, be sure to enter our Home for the Holidays giveaway.
Enter our Home for the Holidays Giveaway
Must be 19+ to enter redtag.ca's Home for the Holidays Giveaway. This giveaway is open to Canadian residents, excluding Quebec. For more information, please visit: