Get inspired for your next European getaway.
It's no wonder that Netflix's 2020 original series Emily in Paris is a hit, despite not resonating entirely with critics. In a TV-scape filled with shows about serial killers, zombie apocalypses, and criminal masterminds, EIP's beautiful, recognizable Euro-chic settings, easy themes, vibrant colours, and charming titular character make it the escapist comedy-drama we need right now.
And with travel opening up again, we can help you plan your very own EIP-inspired European adventure.
So how would Emily plan a trip through Europe? And what can you learn from her?
Create a personal, Euro-inspired look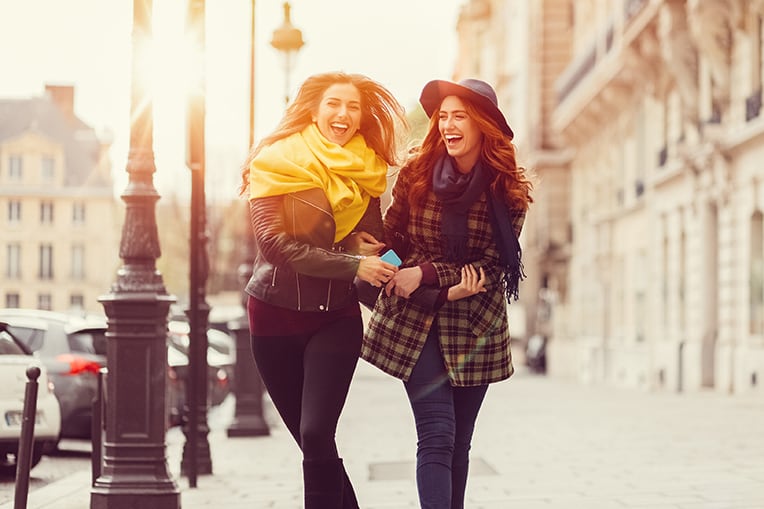 Emily Cooper is known for her iconic style, blending some clichéd French elements (the beret, the oversized sunglasses, the Eiffel Tower blouse) with kitschy prints and vibrant colours. Few would describe her style as haute couture… but where else in the world can you experiment with style and be your own unique self than in the fashion capital of the world?
If shopping for one-of-a-kind items and haute couture are your thing, then Paris is your destination! The most important fashion shows in the world take place here, including the bi-annual Paris Fashion Week.
If you're not a celebrity or a high-profile editor, your odds of getting invited to a major fashion house's runway show are pretty low. However, you can still check out the best of the designer brands you adore by paying a visit to Paris' many shopping districts. The Saint-Honoré fashion district in the Louvre-Tuileries neighborhood houses the Versace, Hermes, and Saint Laurent flagship stories, as well as some creative concept stores. Head to the Avenue Montaigne and Avenue des Champs-Elysées, which are also streets for big fashion houses like Chanel and Dior.
If haute couture is pas possible for your budget, there are other places to celebrate and create an iconic style! The Château Rouge, or Quartier Africain, is the vibrant African district of Paris. Here, traditional West African garments meet boutique haute couture looks. You'll also find spices, produce, and other West African fare in the shops and markets here.
You can also create your own "Emily" style by heading to the numerous vintage clothing shops sprinkled around Paris. There are lots in the trendy Marais district, so start there. Pick through second-hand threads in all the colours of the rainbow, including luxe designer goods as well as off-brand, timeless pieces.
Rue Saint-Andre des Arts, in the Saint-Germain-des-Prés district, is another good spot for vintage wear. You'll also find rare books and unique regional gifts, in case you're looking to bring home something other than clothing.
Go for date nights in beautiful, romantic settings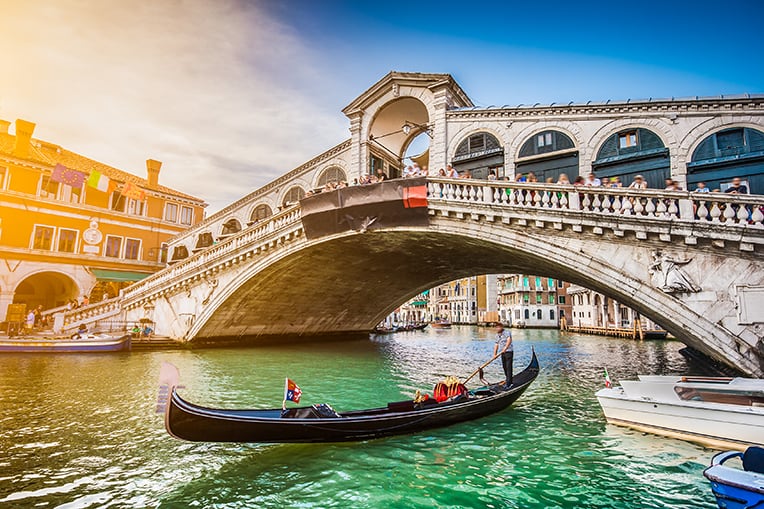 While Paris, of course, is known for its romantic spots, and is the setting for all of Emily Cooper's romantic trysts, other European cities can also create the right mood for you and your partner to reconnect.
Venice, the picturesque capital of northern Italy's Veneto region, is the perfect place for you to get lovestruck by Cupid's arrow. Built on 118 small islands, Venice is separated by its gorgeous world-famous canals and linked by over 400 bridges. The stunning backdrop of dramatic, centuries-old cathedrals and palaces, along with the sounds of the gondoliers' mellifluous melodies, will have you swooning in a second.
Of course, to start a romantic date night, you'll need to take the iconic gondola ride at sunset. Yes, it is touristy (as are the prices!), but it'll be worth every euro to see the sky exploding with orange, pink, and purple hues over 14th-century Gothic architecture.
You can pay extra for your gondolier to serenade you with old Italian songs. And if you stay long enough, you'll see a magical nightscape of twinkling stars to mesmerize you and your amore post-sunset.
The Grand Canal will be the busiest place to grab a gondola. If you want a more secluded experience, head to the Campo San Barnaba and San Polo areas for a quieter ride down the less bustling back canals.
Don't forget to kiss your date under the Ponte dei Sospiri, or the Bridge of Sighs. This is where Venetian convicts took their last breath of freedom before imprisonment, but presently, the bridge is a romantic symbol – legend says that couples who kiss under this bridge will live together in eternal bliss. Why not test out this out for yourself?
Finally, end the night by sharing some scrumptious homemade gelato and taking a stroll along Alberoni Beach. Make sure to stay at the charming Palazzo Abadessa, formerly a 16th-century palace, for the ultimate privacy on your romantic vacation!
Experience new dishes (and keep an open mind)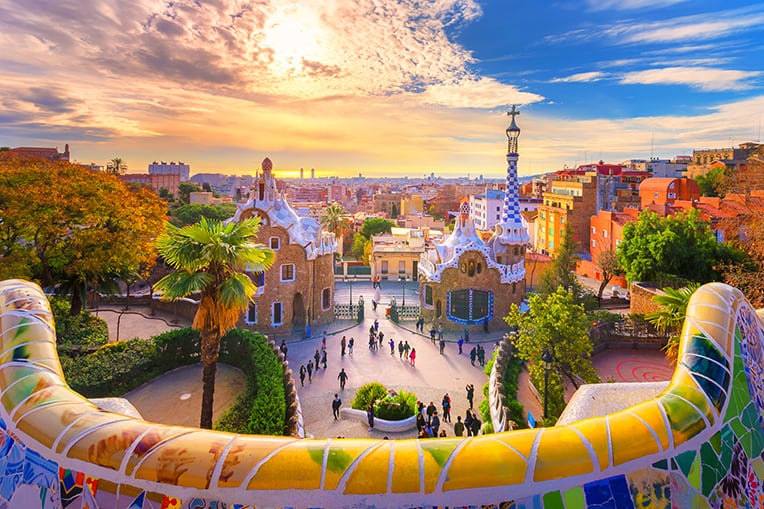 As we know, Emily Cooper loves her food, but she isn't the most adventurous with new cuisine – it took some high-level persuasion for her to try chef Gabriel's medium-rare steak, but afterwards, she admitted that it was, in fact, perfect and tender the way he prepared it. We all, like Emily, need to step outside of our comfort zones and have a little more faith in the chef!
For your best foodie adventure, go to Barcelona, land of tapas and the second-largest city in Spain.
As Barcelona is right on the Mediterranean, it boasts some of the most delectable seafood in the world! Don't be shy to try the city's seafood delights, including gambas or navajas al ajillo (jumbo shrimp or razor clams cooked in garlic) and esqueixada (a Catalan salad with shredded salt cod, tomatoes, olives, onion, and bell peppers). Esqueixada in particular is an excellent summertime dish that will cool you right off during the hottest months.
You can also feast on fideuà, which is similar to the famous paella except made with noodles instead of rice. Every restaurant will make it differently, but monkfish, squid, and prawns are common ingredients, and everything is cooked in a yummy shellfish stock. The noodles are usually pan-toasted first to a nice crisp. The result is a satiating seafood sensation!
Other Catalonian specialties that you can find in Barcelona include bacallà amb samfaina (salted cod with a tomato sauce), mandonguilles amb sípia (meatballs cooked with cuttlefish in a delectable gravy), and ànec amb peres (savoury duck cooked with pear – a festive dish).
And of course, no visit to Barcelona would be complete without a trip to one of the many tapas joints in the city. Tapas are small dishes of food which were served as snacks or appetizers along with drinks. They have evolved into a more sophisticated cuisine in and of themselves and can be enjoyed on their own. You can begin at Bar Bodega l'Electricitat or La Bombeta, both in the seaside Barceloneta neighbourhood, and see where the night takes you – but since there is a plethora of incredible tapas bars all over the city, you really can't go wrong!
Make sure to try the classic tapas, including the chorizo al vino (wine-soaked pork sausage), bombas (mashed potatoes stuffed with ground meat and covered with breadcrumbs), or croquetas (small fried snacks filled with meat or vegetables) to start your tantalizing tapas journey.
Many traditional Barcelonian meals may be quite rich and the ingredients unfamiliar, particularly if you are coming from Canada or the U.S. However, like Emily, you have to be willing to take the plunge into the unknown – otherwise, you will miss out on some of the most mouth-watering meals in the world!
Speaking of taking the plunge, imagine seeing Europe via cruise?
Deep-dive into the culture of a new place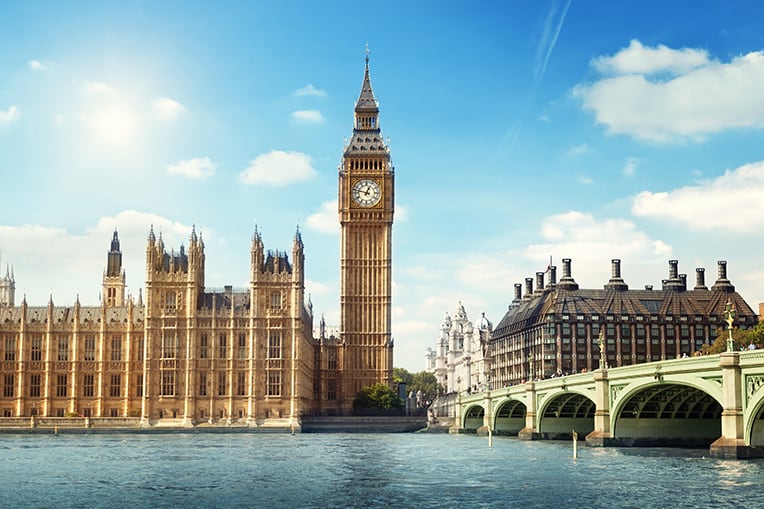 Emily also loves art and culture. She spends most of her time checking out landmarks, museums, and galleries in the enchanting city she now calls home. In the show, she even gets inspiration for a marketing campaign by spending an evening in an immersive Van Gogh exhibition, gazing up at a projection of The Starry Night.
So what is the first thing you should do in a new place? Soak up the culture, of course! And what better place to do this then in London?
For the avid arts and history buff, London won't disappoint. There are more than 170 museums in this capital city, and – incredibly – many of them are free!
Head to the British Museum, where you'll see a grand collection spanning 2 million years of history. Included in its roster of impressive artefacts are the Rosetta Stone and Parthenon Sculptures. The Museum of London will provide you with the history of this incredibly important city from prehistoric times to the present day.
When you've had your fill of history, you can venture over to the Tate Modern, a former power station converted into a modern and contemporary art gallery. You'll be able to see works from the masters, including Cézanne, Matisse, Picasso, DalÍ, Pollock, and Warhol. For masterpieces from earlier European artists, including Da Vinci, Botticelli, Rembrandt, and Van Gogh, take a walk to the exquisite National Gallery. Or view the Magna Carta, Jane Austen's notebooks, and lyrics handwritten by the Beatles at the British National Library.
Experiencing a city's culture isn't just about visiting museums and looking at artwork – it's also about enjoying the food it has to offer! And as the largest city in Europe, London is home to more than 270 different ethnic groups, so you'll have no shortage of global cuisines to pick from!
Where else in the world would you find Peruvian ceviche, Indian biryani, Ethiopian yetsom beyaynetu, and Polish gołąbki, all within a few tube stations from each other?
So pick your neighbourhood, find the cuisine that's calling you at the moment, and head on over! There's also plenty of English food available, in case you're jonesin' for a classic Yorkie or a Sunday roast.
Find the trendiest places to dance the night away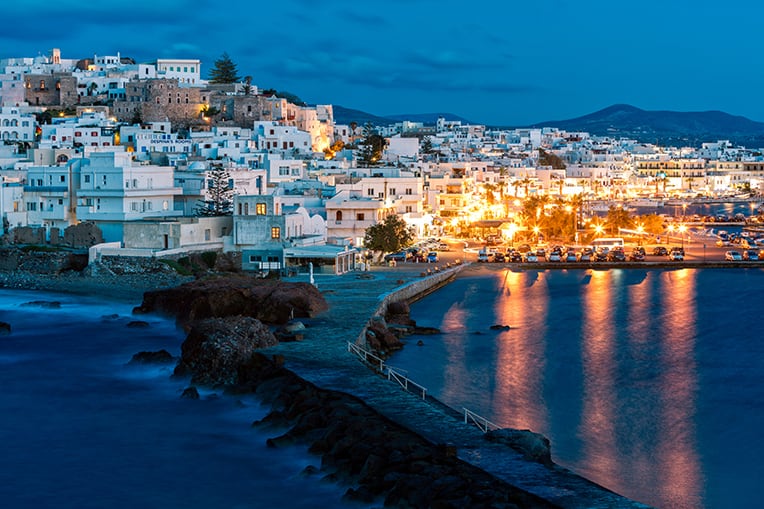 As we've seen, Emily loves finding the chic-est spots to socialize, dance… and maybe have a cocktail or two! We saw Miss Cooper living her best life at a party at the Musée des Arts Forains, a private funfair museum, and watching her best friend perform at Roxie, a speakeasy-style dinner club with live music. Indeed, she never misses an opportunity to take in the nightlife in a new city, and neither should you!
For EIP-inspired fun, we recommend Mykonos, the "Island of the Winds", located in the Cyclades group southeast of mainland Greece.
Start your evening off with some sunset cocktails. Our pick is Galleraki, a cocktail bar with stunning views of the sea, in the Little Venice area. Grab a candlelit table on the balcony and choose from many stylish signature drinks.
As the sun sets and the streets get busier, you'll find your fill of night spots in Mykonos Town. Head down and find your favourite stomping ground. The Skandinavian Bar, a fixture on the nightlife circuit since 1978, actually contains three bars and a club and is popular with a younger crowd.
Most places in town have DJ sets or live music at night, so if you absolutely need to get your dance on, you'll have plenty of spots to choose from.
And if your vibe is more chill, there's definitely something for you. From wine tastings at a Mykonian vineyard to daytime island tours on a private yacht, you'll find the perfect way to enjoy your stay!
The best part? You can totally customize your European adventure.
Relax poolside and enjoy that beach life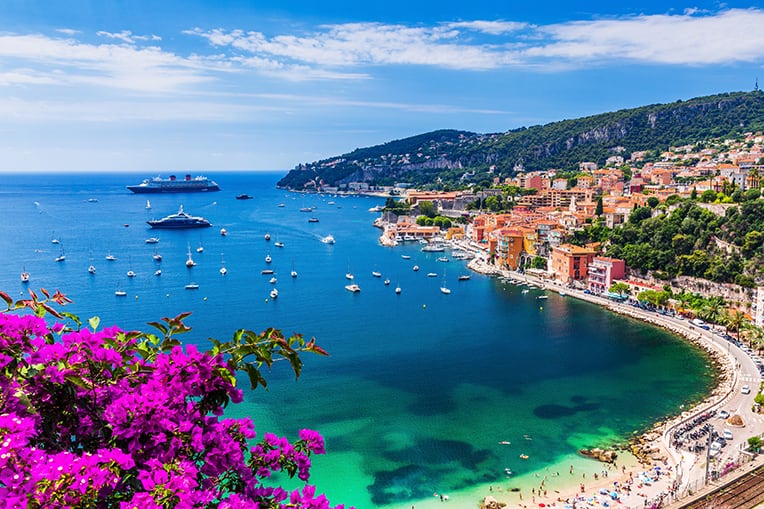 Even though for Emily Cooper "work is fun", she definitely knows how to relax as well. Remember that classic girls' weekend getaway in St. Tropez? Well, you can recreate that poolside magic for yourself by taking a trip to Nice!
Located in the gorgeous French Riviera, on the southeastern coast of France, Nice is the perfect place for you to spend a relaxing weekend – or longer! – alone, with your besties, or with that special someone.
You can enjoy the activities and amenities of a larger European city – lavish cathedrals and squares, great shopping, and high-quality museums (including one dedicated to the works of Chagall). But you can do so whilst being steps away from the beach, with a breathtaking view of the Mediterranean Sea.
That said, the beaches are pebbly and the currents are strong. For great sunbathing options, the luxurious St. Tropez is a three-hour train ride, or a two-hour drive, away. Here you'll find an assortment of beaches to park yourself on in style, from those privately owned by exclusive beach clubs along the Plage Pampelonne to those which are free for all to enjoy.
Villefranche-sur-Mer, a colourful coastal town about a two-hour walk or short boat ride from Nice, is another option for beautiful beach views and French Riviera charm. It stood in for St. Tropez in Emily in Paris, and unlike most places in the French Riviera, there are no privately-owned beaches, so you are free to enjoy the gorgeous setting at no cost!
In any of these towns, book a seaside villa or hotel so you can have breakfast with a stunning view – and maybe a dip in a private pool. We recommend Le Méridien Nice for its Cote d'Azur elegance, heated pool (so you can go for a swim anytime of the year), and its camera-ready vistas!
Before leaving, try the cuisine niçoise, including local specialties like daube niçoise (beef stew), socca (chickpea flatbread), or pissaladière (an onion-anchovy pie). If in doubt, taste some of the natural sorbet made from organic Nice lemons to get yourself fully into beach mode!
Take quirky selfies in beautiful places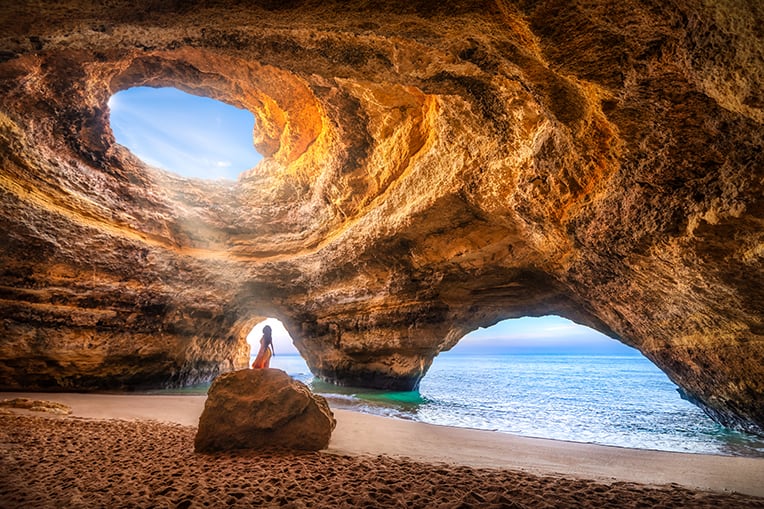 As we all know, Emily loves a good selfie. In fact, the show's title is from the very name of her Instagram account, @emilyinparis, which increases in followers over the course of the show as the titular character gets more creative with her photos and captions.
Any of the aforementioned destinations would give you the perfect photo opportunity – who wouldn't want to have a classic selfie in front of the Eiffel Tower at night, in a Venetian gondola at sunset, or with a plate of freshly prepared Barcelonian tapas?
But Emily also likes to think outside of the box – her quirky creativity is why she's a successful marketing executive, after all. So we encourage you to do the same. Skip the thirty-minute line-up for one photo of yourself with the Mona Lisa. Hold off on clicking the shutter on that photo in front of the London Eye. Why don't you go somewhere a little different this year for equally amazing photos that aren't as clichéd and already done by everyone else?
For your ideal photography experience, we recommend Algarve! If you haven't heard of this beautiful region, which makes up the entire southern coast of Portugal, well… you should get yourself familiar with it right away!
Fly into the city of Faro and make your way to literally any beach in the region for your first shots. Praia da Marinha, which has a very Instagrammable heart-shaped rock formation, is one of Portugal's best-known beaches. Praia da Rocha, with views of the spectacular João de Arens headland, also offers amazing photo opportunities – and because Algarve has so much magnificent beachfront, you'll always be able to find an uncrowded spot for a selfie, even in the busiest of seasons. And during low tide, if you head to Praia dos Estudantes, which is admittedly a very famous Instagram spot, you can get a stunning shot of yourself under the rock tunnel, with the sun just peaking through.
Let's forget the beaches for a second (although it's hard to do). Venture to Lagos, a historic city in western Algarve, where you'll find cobbled streets, colourful, centuries-old buildings, and naturally weathered cliffs for the setting of your photos. The clean whitewashed hilltop buildings and narrow streets of the old town will make you feel like you're in Santorini. Mamma mia!
And what photo opp would be complete without a castle? That's right, Algarve has plenty of castles for you to explore, so you can truly feel like a character in a Disney film. The most movie-ready and picturesque castle, in our opinion, is the Castillo de Silves. Climb up the narrow pathways to the top and reward yourself with panoramic views of the North Atlantic from the battlements.
Finally, what scene isn't improved by the addition of a sunset? Head to one of Algarve's many gorgeous marinas – we recommend the one in Vilamoura, a modern leisure resort town in between Lagos and Faro. Treat yourself to an ice cream, dinner, or drink and get your camera ready! Time it perfectly so you can get shots of the sun descending over a tranquil scene of luxury boats docked in a quiet marina, the sky quickly filling with vibrant hues. Snap!
You know a great way to get a sweet European selfie? Grab a friend and see Europe by car!
--
Whatever destinations you choose to complete your own EIP-inspired vacation, remember to always think creatively, be adventurous, and set aside some time to just relax. And if anything goes awry on your trip, think about how Emily (but no actual French person) would respond: "C'est la vie!"
Ready to Book your European getaway?
See the world your way. Browse European vacation packages on redtag.ca.