Places you can visit right now that are open and safe for tourists to travel to.
If you're an avid traveller, you have probably put off seeing the world ever since the coronavirus pandemic began. The good news is that a number of attractive destinations worldwide have opened up. If you live in Canada, and can't wait to go to an international destination, here is a list of five desirable places abroad that welcome Canadian tourists right now.
To help your planning, we've rated each place on three factors: ease of access, the health precautions practiced, and the degree to which the destination is open to tourists.
With the preliminaries out of the way, here are five vacation spots that Canadians can fly off to at this time.*
Note* This was last updated August 12, 2020.
Ease of access:
The borders of Antigua and Barbuda reopened to tourists on June 1. To enter Antigua, you need to complete a health declaration form, and arrive with a negative COVID-19 test report that is no older than seven days. You also may be required to submit to a simple medical screening at the airport.
The health precautions in place:
To help prevent contagion, the law requires that people wear face coverings when in public. Additionally, when you check into your hotel or resort, you may be required to take a paid COVID-19 test.
What's open:
Bars, restaurants, and health clubs put themselves through a government inspection, and are allowed to open for business if they pass. Resorts tend to offer all kinds of tourist activities onsite. However, car rentals and a number of excursions aren't operational at this time.
Antigua is a spectacularly beautiful destination to visit. At this time, in particular, it is uncrowded, making it ideal for romantic trips. Many people only ever visit Antigua as a stop-over on a Caribbean cruise, but you could take a different path, and arrange to spend a week or longer.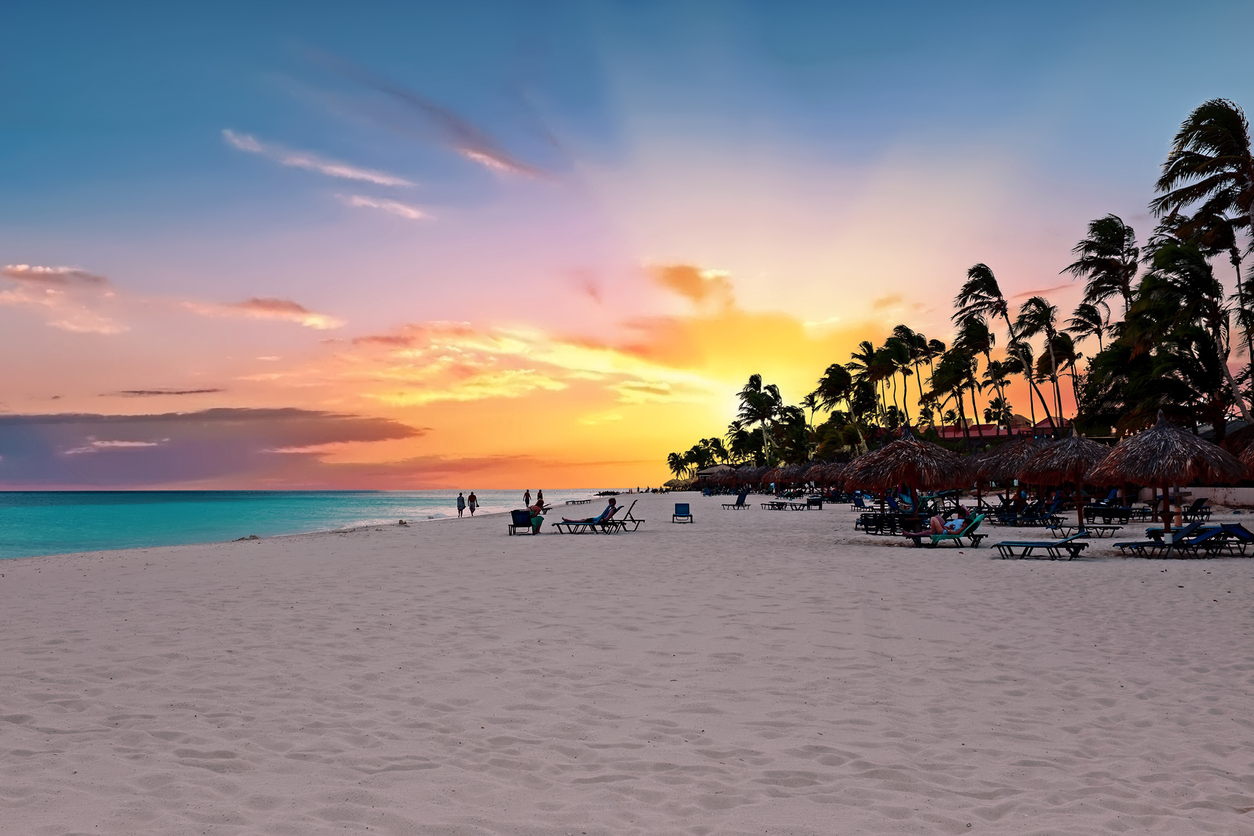 Ease of access:
Aruba has been open to Canadian tourists since the beginning of July. You need to fill an embarkation/disembarkation card online between 4 and 72 hours before you board your flight to Aruba. To fill out the card, you need the results of a COVID-19 test. You also must buy Aruba Visitors Insurance, and fill out a personal health assessment, among other requirements. The insurance allows you access to Aruba hospitals and more should anything occur.
The health precautions in place:
With strict health protocols in place, Aruba, by the end of July, only had 14 active COVID-19 cases. In general, it's a safe destination to visit.
What's open:
There are no curfews in place in Aruba. Casinos close down by 11 pm each night, however, and indoor restaurants close by 10 pm. Bars and nightclubs aren't open, but all other businesses do operate as usual.
If you're in the mood to take in warm, sunny beaches, perfect waters, and great natural beauty, Aruba offers the perfect trip to make from Canada.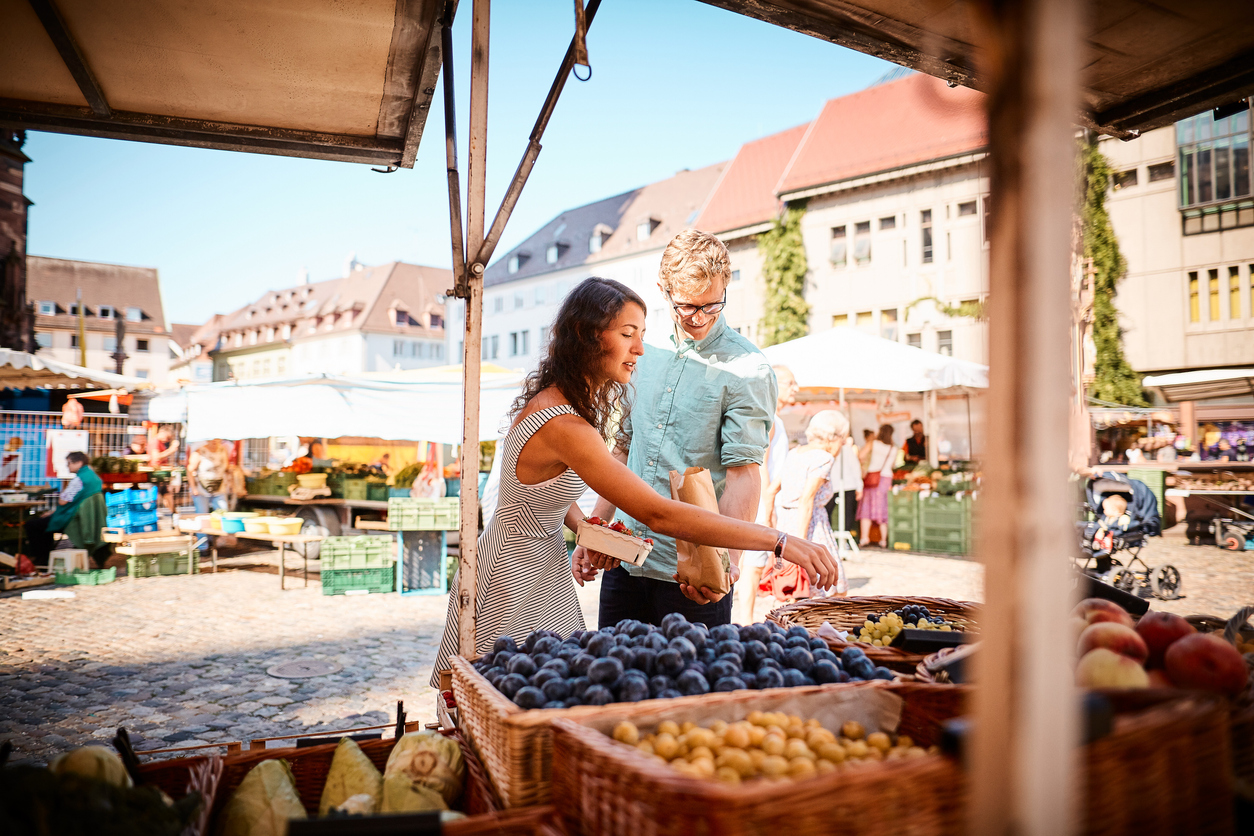 Ease of access:
Starting July 17, travellers to Germany from Canada no longer need to self-isolate, or submit to restrictions of any other kind.
The health precautions in place:
The COVID-19 pandemic has left Germany mostly safe and untouched. At the end of July, there were only eight cases active for every 100,000 people. Face coverings must be used when you're in public and social distancing requirements are in place. Public gatherings over 10 people aren't allowed.
What's open:
While Oktoberfest 2020 has been called off, most other activities of interest to tourists are open as usual. Restaurants continue to serve guests. Tables are set out in the open and there are stringent capacity limits in place.
Even in these times of health restrictions, Germany is as enchanting as always, with its storybook castles, museums, and attractions for connoisseurs of food, wine, and beer.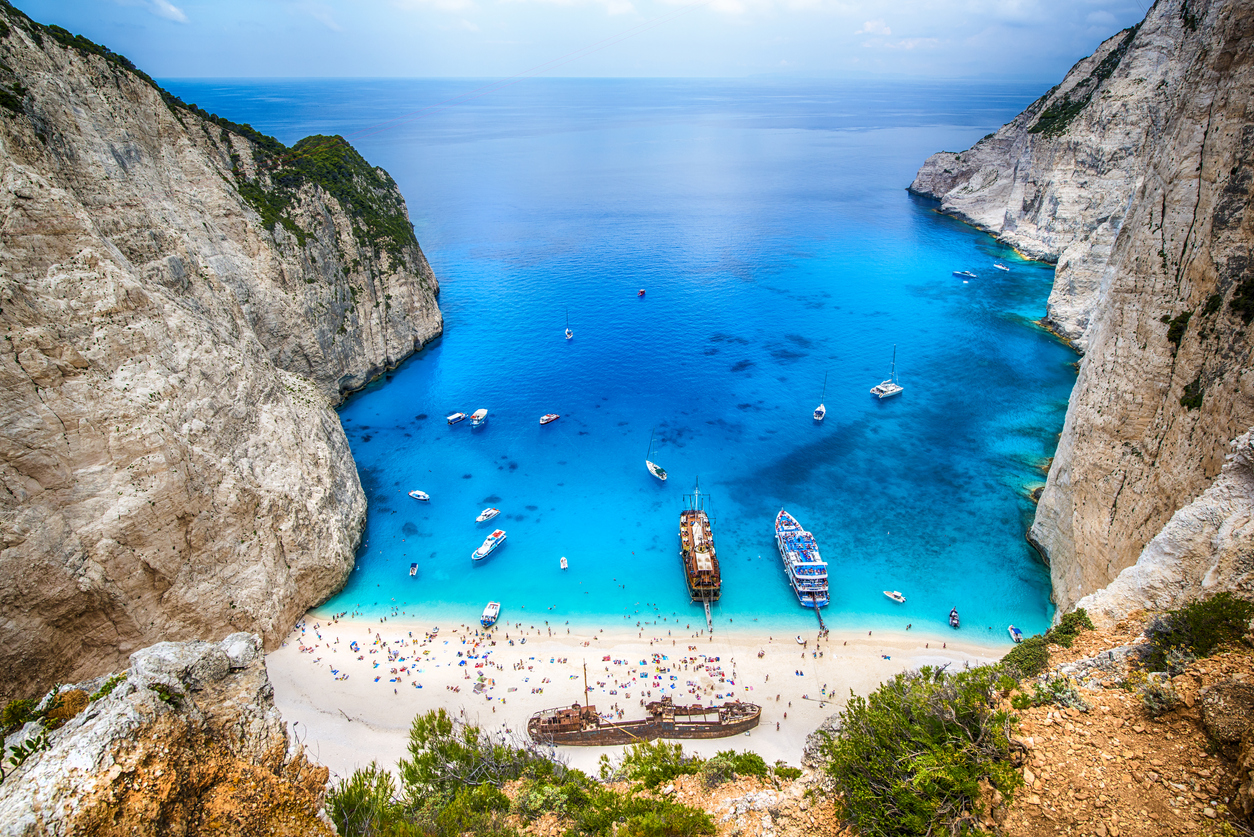 Ease of access:
Greece is open to Canadian vacationers. All you need to do is to bring with you a negative COVID-19 test taken within 72 hours prior to your arrival in Greece. Once you arrive, you'll need to fill out a passenger locator form. You may also need to take a COVID-19 test at the airport. Test results come back in a day.
The health precautions in place:
Greece only had about 25 active cases per 100,000 of the population at the end of July, and is considered safe to visit. The law at this time requires everyone to wear face coverings while in public spaces and on public transportation. Gatherings of up to 40 people are allowed per square kilometre. If you plan to take in a beach or two, you need to know that there are strict physical distancing rules enforced. Beach umbrellas are set at least four metres apart.
What's open:
Practically every business and tourist attraction in Greece is operational. Museums, restaurants, spas, beaches, parks, hot springs, and ferry services to the many islands that dot the seas around Greece, are all open for business.
A visit to Greece is about the culture, the history, the island life and the cuisine. It's all there for you to enjoy when you decide to take this wonderful destination in.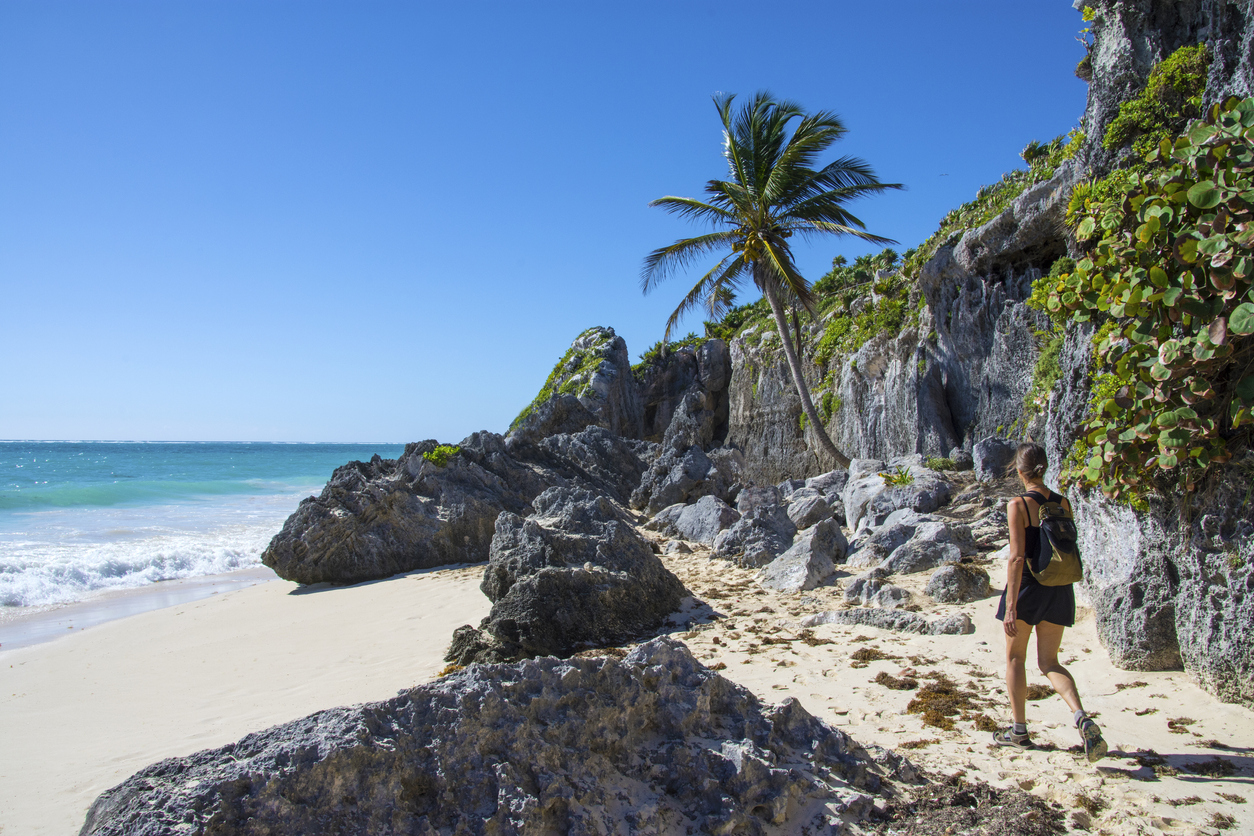 Ease of access:
Whether you plan to fly in or sail, Mexico is open and accessible to tourists from Canada. All you need to do is to fill in a health declaration form online before you arrive.
The health precautions in place:
Hotels in Yucatán, Baja California Sur, and other regions of Mexico popular with tourists have social distancing rules in place. They require hotels to only accept guests at up to half their capacity. These capacity restrictions, by themselves, make destinations in Mexico safe enough, but there are rules in place to make sure that everyone covers their face while in public, and to keep all gatherings at under 100 individuals.
What's open:
Whatever hotel or resort you plan to stay in, you can expect to have full access to all the facilities to be found onsite. Other than a few standard precautions involving face masks, hand sanitizing, and capacity limits, you shouldn't notice anything out of the ordinary. If you plan to stay outside of a hotel or resort, however, you might encounter different local rules to do with restaurant times, public transportation, and so on. Some well-known tourist attractions are still closed, but nearly every beach is open. The fact that social distancing rules allow fewer people on the beaches at any given time means that you won't encounter crowds.
Mexico is a perennial favourite among Canadian vacationers. It's a short flight away, and has great attractions, a fun culture, and natural scenery that's eye candy for every kind of traveller - solo travellers, couples, families, and friends.
Ready to speak to our Travel Experts?
These are just five of many places that Canadians can easily (and safely) visit right now. If you want to explore other destinations, speak to one of our travel experts!