See the most memorable places in the world while onboard a cruise ship.
When you think of a cruise, you're probably imagining luxury accommodation, glittering nightlife and good times on board ship. Perhaps the most important aspect of any cruise, however, is the breathtaking scenery you'll pass as you travel. Ask anyone to describe the things that made a cruise truly unforgettable for them and they'll often talk about the beautiful parts of the world they traveled to. Whether you want to bask in the balmy air of the tropics, feast your eyes on coral reefs or glimpse whales diving off the coast of Alaska, there's a scenic cruise for you. Here are some of the most memorable scenic cruises you can find.
If you're craving warm winds and glorious tropical scenery, the Galapagos Islands are perfect for you. Cruises to this unique region offer some of the most incredible sightseeing imaginable. Still unspoiled despite their fame, the Galapagos Islands lie 600 miles off Ecuador's coast. You will cruise past glorious coastlines, with soft sandy beaches, majestic cliffs and volcanic peaks. The Galapagos Islands are also the perfect place to stop for a shore excursion or a scuba-diving adventure. They're populated by many fascinating species found nowhere else in the world: Darwin's celebrated finches, many species of birds and reptiles, and the famous Galapagos tortoise are all waiting for you to discover them. Visit the saltwater lagoons and watch the flamingos flocking there, or visit Dragon Hill to catch a glimpse of the rare iguanas.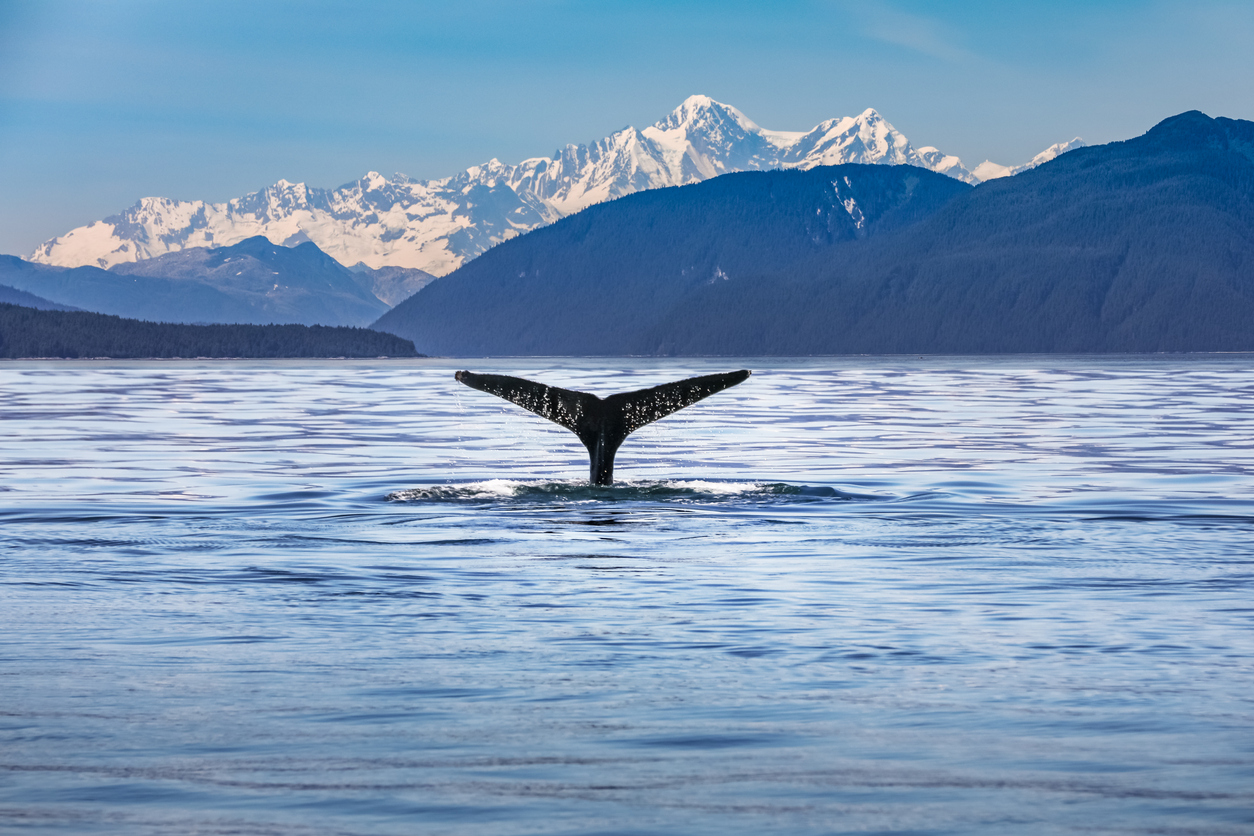 A cruise doesn't have to mean tropical climates. Cruising through the Inside Passage gives you access to some of the most breathtaking scenery you can imagine, with pristine glaciers and deep, clear waters where seals and even whales gather. There are several cruise lines that operate around Alaska, including Carnival and Norwegian cruise lines. A seven-night cruise taking in locations such as Glacier Bay National Park is an experience that will live with you forever.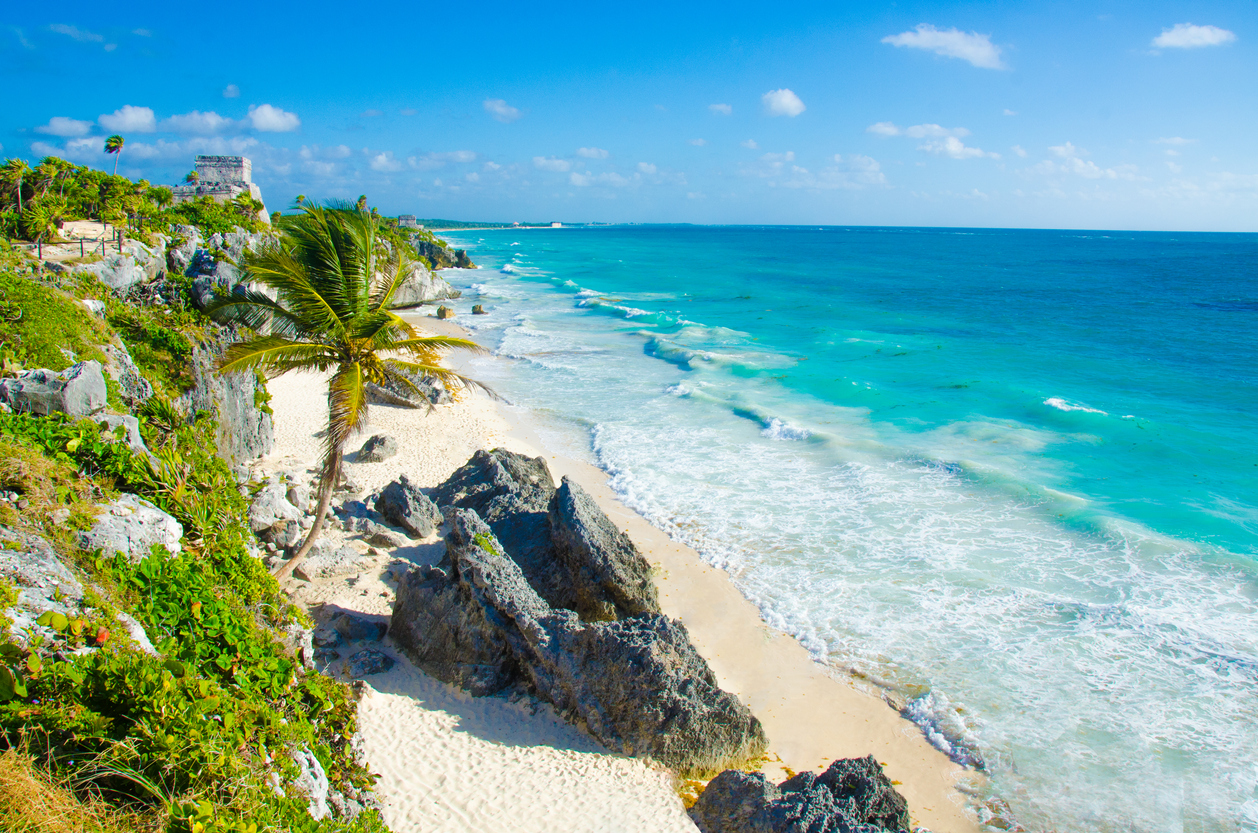 A cruise along the Mexican Riviera is an experience you'll treasure forever. The Mexican Riviera consists of a number of beautiful port towns and islands lying along the coast of Mexico like pearls on a string. As well as glorious weather, delicious food and luxuriously appointed accommodations at every port, the Mexican Riviera offers incredible scenery. From the fascinating natural rock formations off the coast of Cabo San Lucas to the vibrant nightlife of La Paz and Puerto Vallarta, there's something for everyone. Revel in the glorious coastal landscapes or venture into picturesque port towns to enjoy breathtaking natural wonders and traditional architecture. 
Australia and New Zealand
A cruise taking in the coastlines of Australia and New Zealand is an unmissable experience. The coasts around Australia are nothing short of majestic, with scintillating blue water, beaches of white sand and soaring cliffs of red rock. Australia is home to many outstanding natural features, including the Great Barrier Reef. Cruise ships visit many ports around Australia, notably Sydney; your cruise can take in not just areas of natural beauty but culture and vibrant cosmopolitan city life. Whether you're gazing in wonder at the sea-life teeming the reefs or marveling at the Sydney Opera House, Australia is sure to capture your imagination.
New Zealand, too, offers incredible scenery. The island chain has seen its popularity soar in the years following the release of Lord of the Rings, which introduced many travellers to the dreamlike beauty of its landscapes. New Zealand's volcanic past has created a sweeping, mountainous landscape covered with rich and verdant forests. The coastline is astonishing, with dark cliffs and beaches of black volcanic sand. Many cruises take in the unspoiled beauty of Doubtful Sound, a natural park where forested hills meet warm waters populated by playful bottlenose dolphins.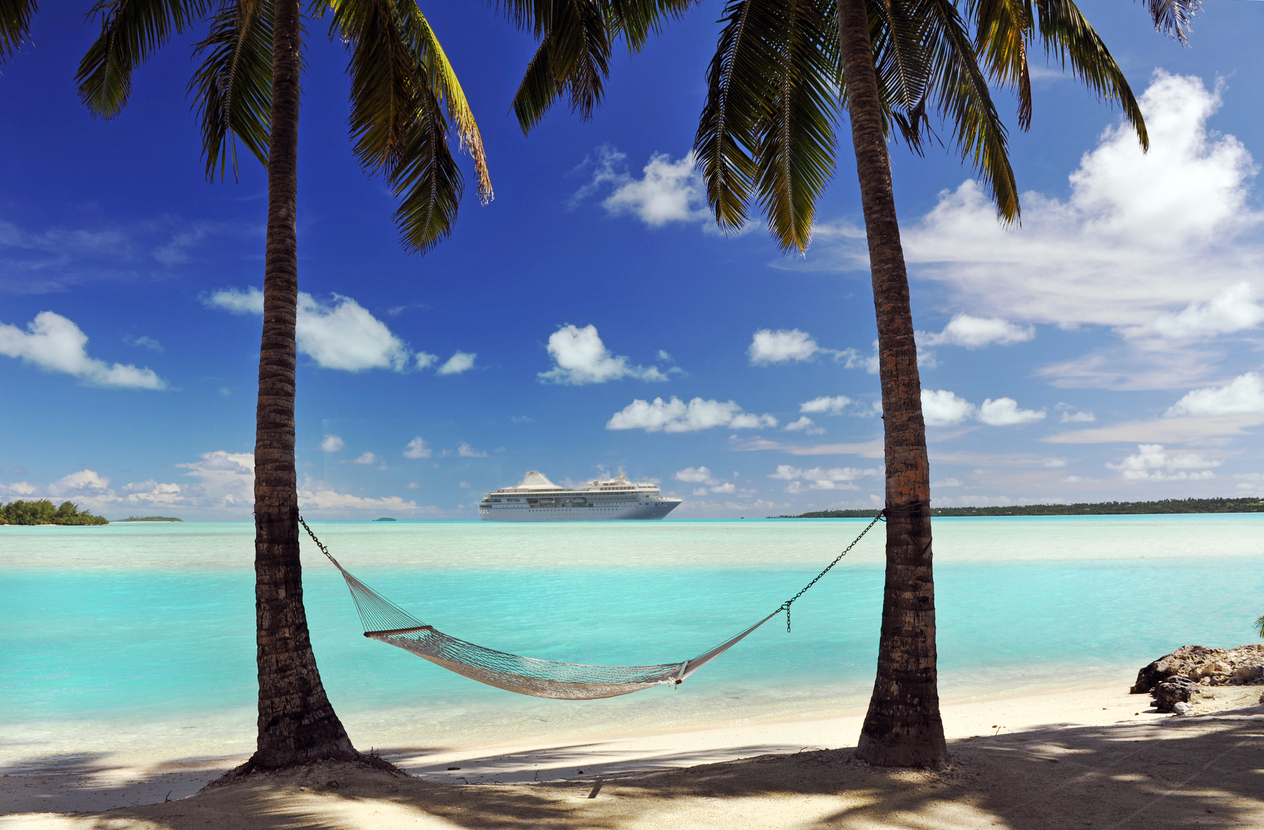 A cruise around the islands of French Polynesia is the epitome of a scenic voyage. The lush, verdant forests, the vividly blue waters, the beaches of both white and black sand -- nothing could be more perfect. Destinations include Tahiti, Huahine, Bora Bora, Moorea Island and many other picturesque spots. Shore excursions reveal even more beauty, with dramatically craggy peaks and gleaming waterfalls waiting to take your breath away. You can enjoy activities such as a visit to a pearl farm or an exciting scuba diving adventure, or swim with playful stingrays in the warm blue ocean. It's the ideal scenic cruise destination at any time of year, with many cruise lines offering tempting itineraries.
Why not look for your ideal cruise today?
No matter whether your tastes run to whale-watching in the fjords or sunbathing in the tropics, there's a scenic cruise that's perfect for you.