Star Wars: Galaxy's Edge is Walt Disney World's new critically acclaimed attraction. From Blue Milk to driving a space ship, here are my favourite things to do while visiting Batuu.
To say I love anything Disney is a bit of an understatement. When I got invited to go to the opening of the new Star Wars: Galaxy's Edge land at Walt Disney World, I had to make sure I wasn't dreaming first. Once I determined that this was in fact, real life, I hopped on a plane and headed down to Orlando, Florida ready to access the Force.
Right as I stepped into Batuu, a new planet on the edge of the galaxy, it immediately transported me to a galaxy far, far away. The lines of fantasy and reality were completely blurred. From the fantastic cast mates who never broke character, to the tremendous buildings and ships throughout, the detail and thought throughout the entire land was astounding. While there were so many sites to see and activities to enjoy, here is a list of my favourite highlights from Star Wars: Galaxy's Edge:
Millennium Falcon: Smugglers Run Attraction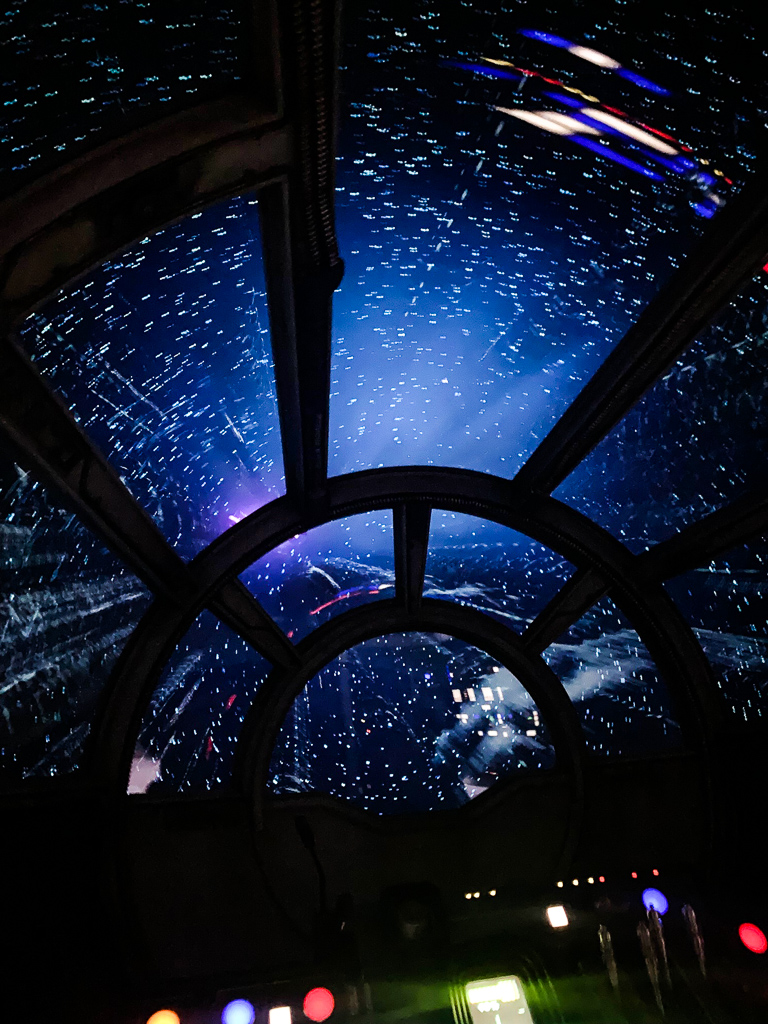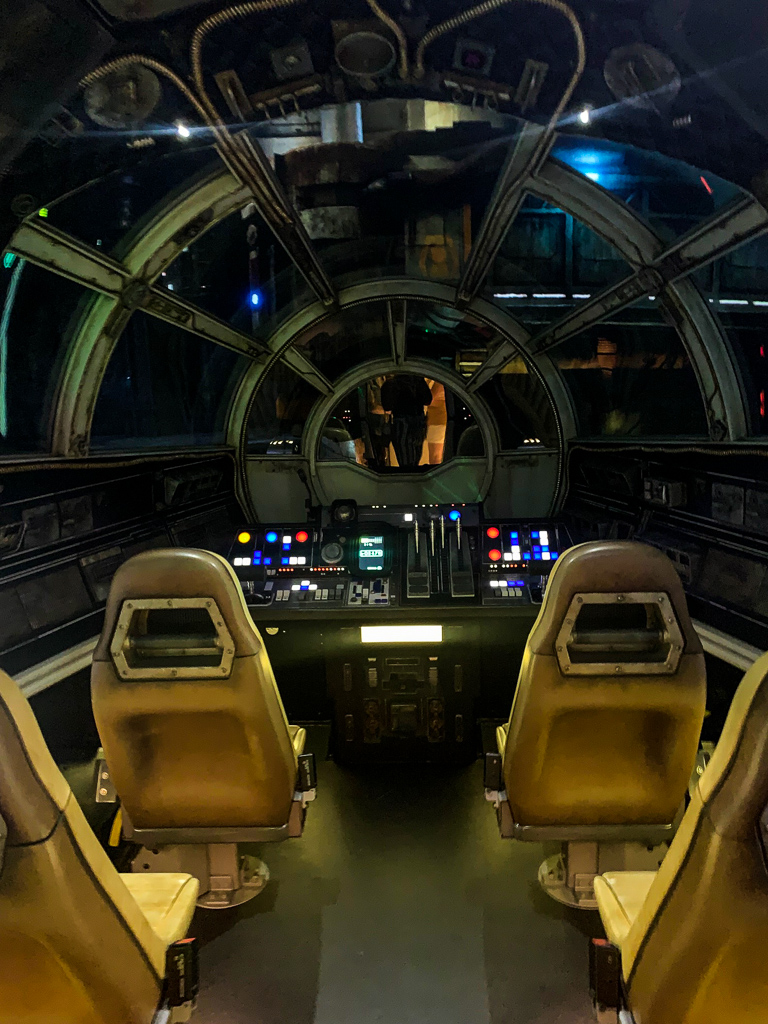 Myself and a team of five got to ride in the famous Millennium Falcon.. Working as a group, our mission was to successfully deliver a package of items to a client by orders of Hondo Ohnaka. We had the choice of being a pilot, engineer or gunner. The Pilots steer the spacecraft, gunners shoot at oncoming threats and engineers work hard to keep the ship intact. I did two runs, being a pilot in the first and gunner in the second. I recommend being a pilot if you want. It felt like there was more to do and it was so much fun steering the ship. Plus, you have a front seat view of the screen while really made you feel like you were in true outer space.
Build your own Droid or Lightsaber
There are two depots where you can build your very own Lightsaber or Droid! When it comes to the Lightsaber, you work with an expert team of Gatherers. Choosing from four different themes (Peace and Justice, Power and Control, Elemental Nature and Protection and Defense) you completely customize everything from the heart colour to the switches.
The Droid Depot is filled with parts, chips and manuals to build your own Droid. We were able to choose from a BB series (think BB-8) or R Series (the famous R2-D2). From there you customize your own droid by picking up the parts you prefer as they come out on a conveyor belt. Once completed, the staff give you a remote control and the droid comes to life!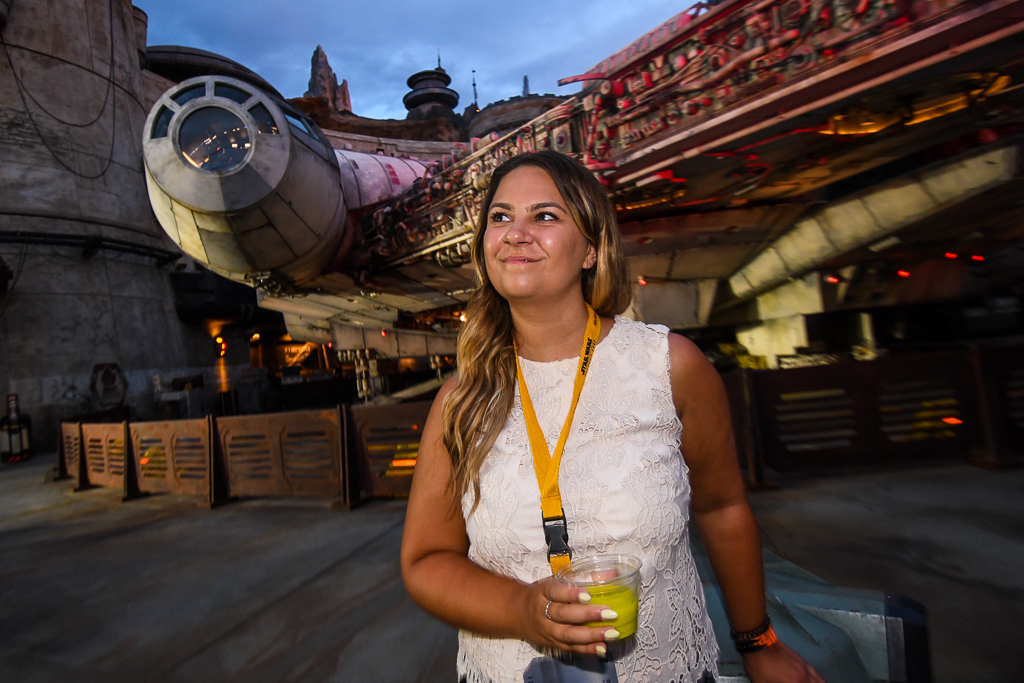 While visiting the park, I had the pleasure of trying Batuu's legendary Blue and Green Milk. This is just like what Luke Skywalker used to drink. It is a plant-based and vegan drink, perfect for anyone with dietary restrictions. Both milks are a frozen blend and offer a different flavour. The blue is more of a tropical flavour while the green has citrus notes to it. I actually really enjoyed it!
Walk around and take it all in!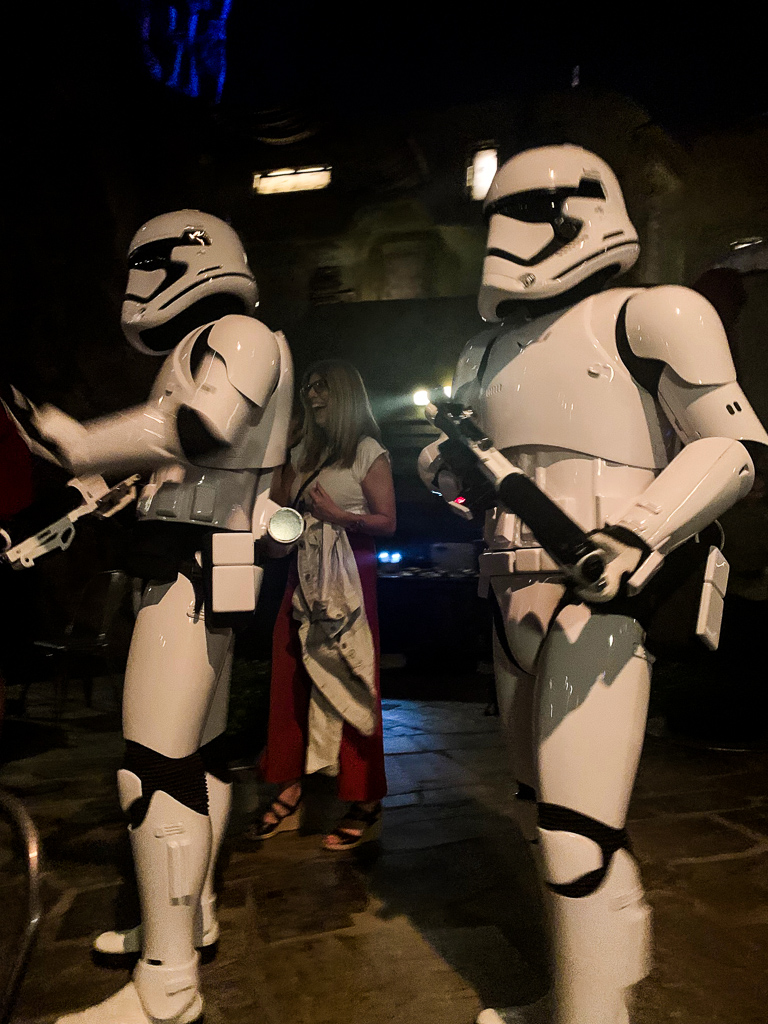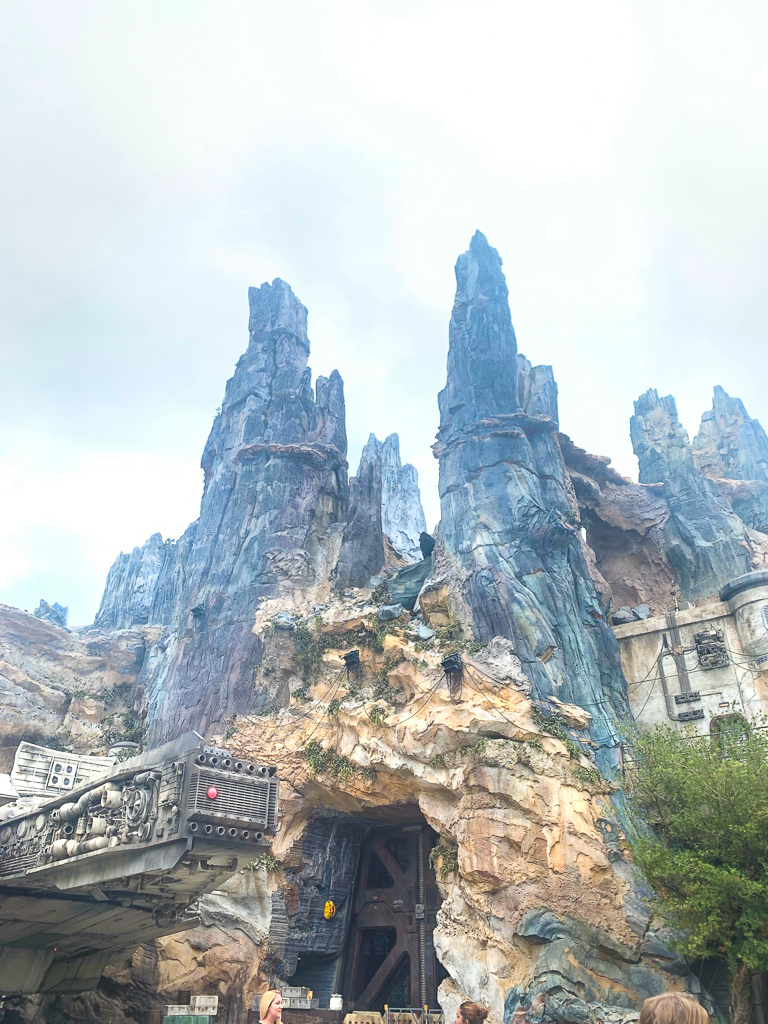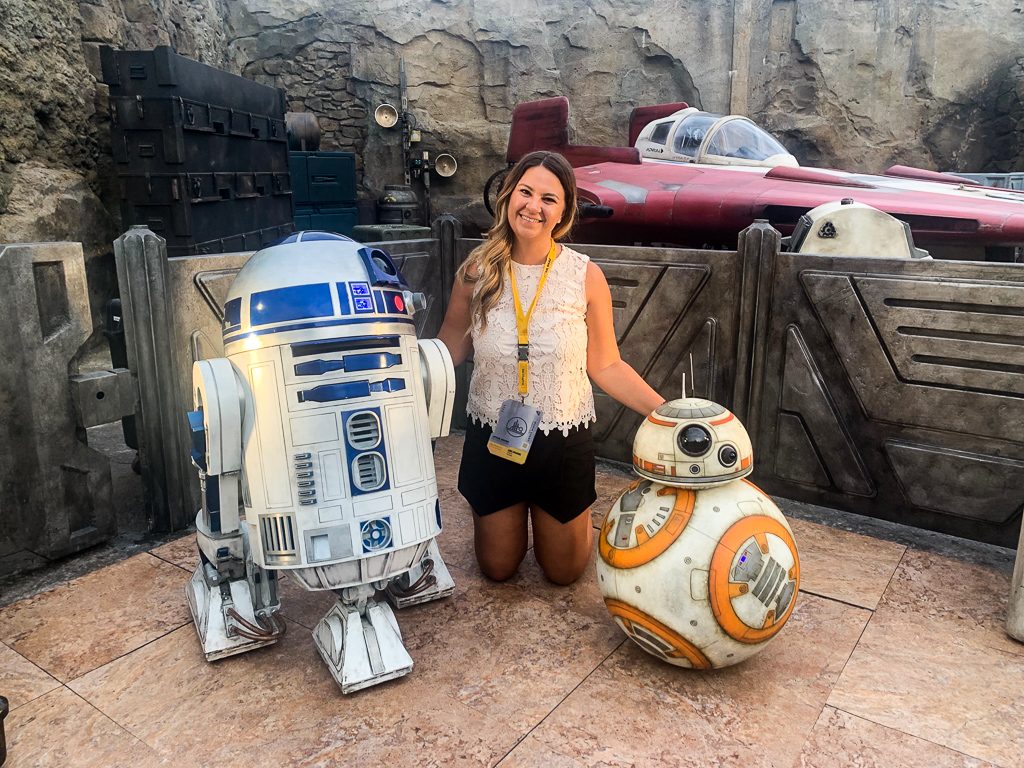 As I previously mentioned, the attention to detail is second to none. As I walked through this world, every building had unique markings. The cast mates are always on point, greeting you by saying "Bright Suns" or "Rising Moons." As I walked through, I saw members of both the First Order and Resistance. I also was able to interact with famed characters including Chewbacca, the Stormtroopers, Vi Modari and more. The planning and intricacies of the entire land left me in awe.
Explore the rest of Disney's Hollywood Studios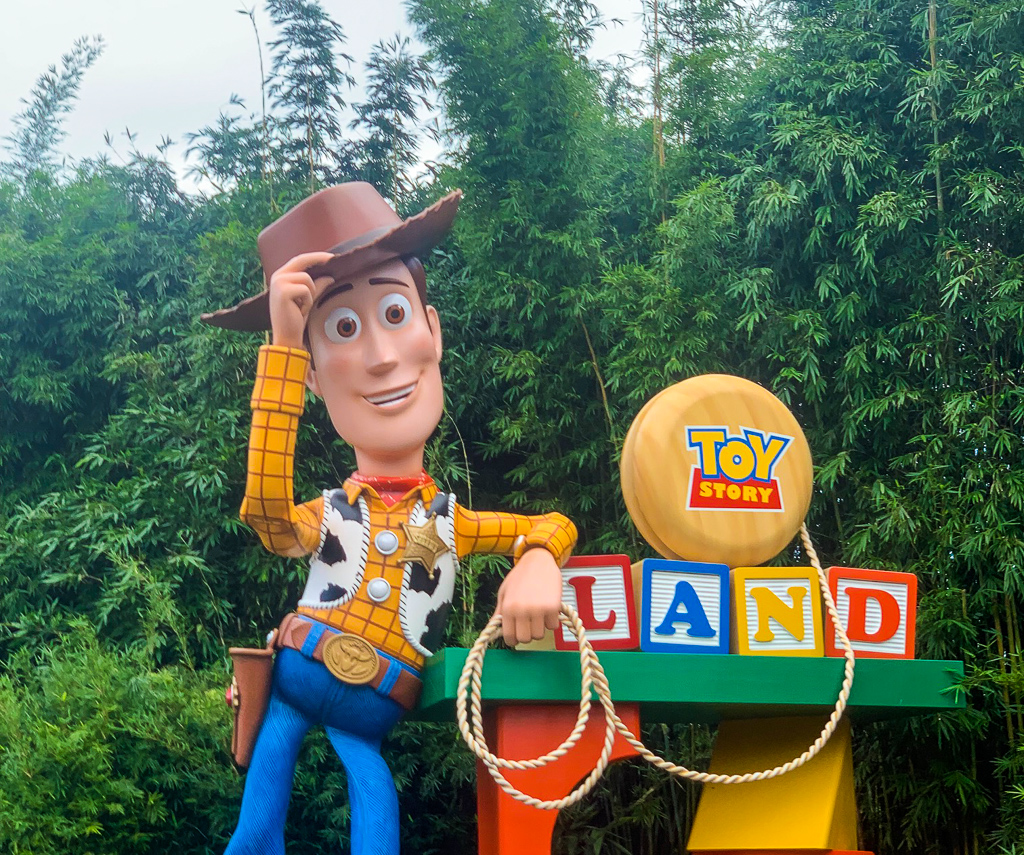 Star Wars: Galaxy's Edge is located within Disney's Hollywood Studios. While visiting, I had to be sure I spent some time visiting other famous lands and attractions within the park. Toy Story Land is a must-see place with incredible rides. Growing up watching the Toy Story films, it was so much fun seeing Buzz, Woody and the rest of the gang. There are so many other fun things to see and do including riding the famous Tower of Terror, watching Anna and Elsa sing at Frozen Live or racing away in the Rock n Roll roller coaster.
Star Wars: Galaxy's Edge opened at Walt Disney World in Florida at the end of August. If you are looking for your own Star Wars adventure, now is the time to go!
Ready for Star Wars Galaxy's Edge?
Check out Disney Hotels & Resorts