Winter is here! The last of the autumn leaves have just been swept up and the first snowfall may have already hit the roof of your home. You are either hunkering down and bracing for the months of cold to come… or, if you're anything like us, you are planning an escape to milder climes!
You don't have to go far when seeking out those warmer temperatures. Our neighbour to the south offers plenty of travel hotspots that you can head to right now – and they don't require an 18-hour flight to get there. One of our top picks for your quick winter getaway is… Myrtle Beach, South Carolina!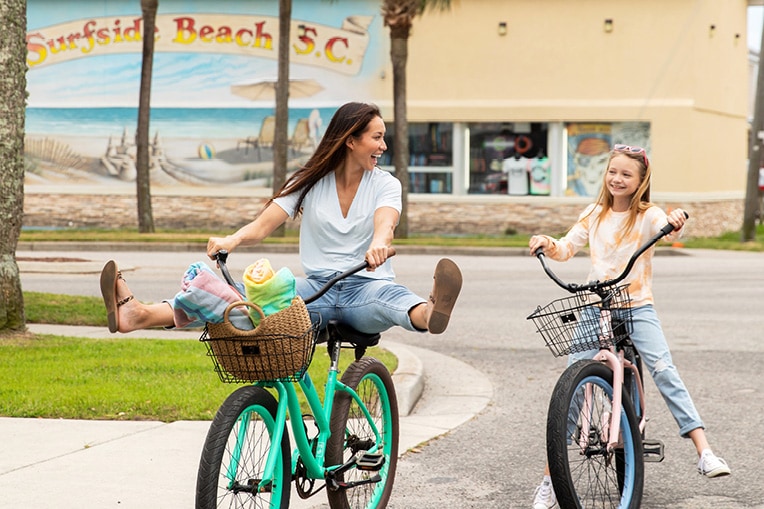 On average, 14 million tourists visit Myrtle Beach every year. You'll find that you have the beaches – and pretty much every other place – to yourself in the winter months, which is an underrated joy when you come from a big city!  
Secondly, prices will be lower for almost everything, including flights, accommodations, and attractions. You can often find last-minute deals for winter travel as well. For example, redtag.ca has flights from Toronto to Myrtle Beach at affordable rates. Find the best flight for you and your crew here. 
Finally, you'll find that most of the summer attractions, restaurants, and activities are still open and available to you – they're just not teeming with hordes of tourists. And with an average winter temperature of around 15°C (climbing to highs of 16-20°C in February and March), this place will be a welcome respite from the sub-zero figures us hearty Canadians encounter on a regular basis. 
So why Myrtle Beach specifically? Well, you won't have to travel far to feel the warmth and, as a truly inexpensive travel destination, you won't have to spend all your summer savings on a winter spree.
If you haven't been to this sunny destination yet, we'll go over three of the reasons why you need to head there now. Snuggle up on your sofa with your pet, your favourite holiday sweater, and a mug of hot chocolate, and keep on reading!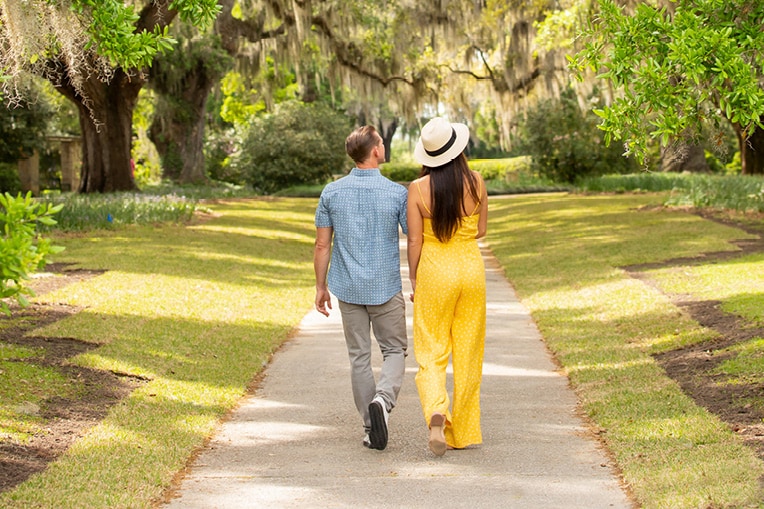 As its name suggests, one of Myrtle Beach's main draws is its nearly 100-kilometre-long stretch of silky-soft shoreline, known as the Grand Strand. And with its mild, temperate winter (which is actually less rainy than its summer), you'll want to head straight to The Beach to enjoy the plentiful sunshine, warm weather, and stunning Atlantic Ocean view.
There are also 14 different beach communities along the Grand Strand, each with their own offerings and unique flavour. So you can pick the one that suits your style, whether you want family fun at Surfside Beach or access to excellent fishing spots at the Garden City Beach. Just know that whichever area you choose to set down your sandals, you'll be treated to an incredible seascape – and you're never too far from a bite to eat!
What may surprise you, though, is that Myrtle Beach offers escapes into nature that don't just involve, well, The Beach! Appreciate the natural beauty of the Brookgreen Gardens, an impressive 34-square-kilometre spot on the Hammock Coast. Look up in wonder at the majestic Live Oak trees planted in the 1700s. Find your favourite seasonal flower in bloom as you wander through the garden's enormous plant collection.
Head to Huntington Beach State Park, a nature preserve you can stroll through to see alligators, loggerhead sea turtles, spoonbills, and more. You can also explore the natural saltwater estuary of Murrells Inlet, a historic fishing village, where you can spot herons, pelicans, and other wildlife from the MarshWalk, an easily accessible wooden boardwalk. This is also an excellent area to dine – so take in a sublime sunset while you enjoy the freshest of seafood dishes or international cuisine to remember.

There's something for everyone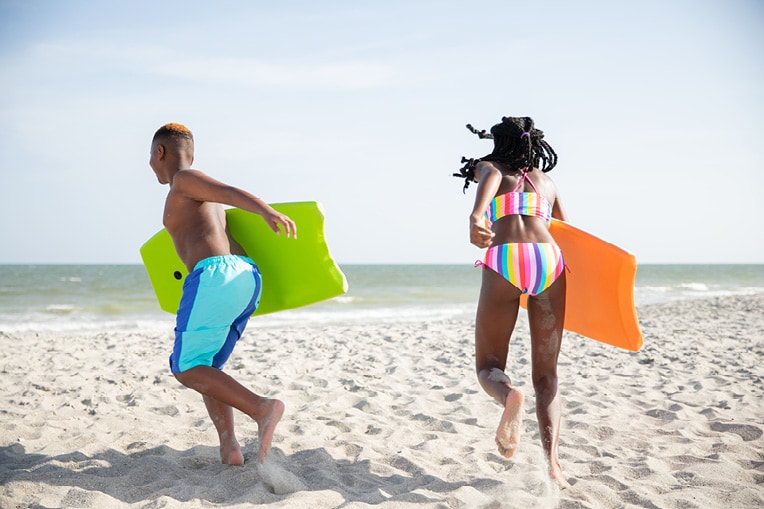 One of the challenges with organizing a group trip is finding a place that everyone will enjoy, from your adrenaline-junkie friend to your outdoors-averse relative. This is why Myrtle Beach is an easy destination. There is something for travellers of all types and ages to enjoy!
Vacationing with children? The Beach is the most obvious choice for family-friendly fun. Watch as your kids build sandcastles along the shore and feel the cool ocean breeze on their skin. Take them to Ripley's Aquarium to get up close and personal with sharks, manta rays, and other mesmerizing marine creatures. The Brookgreen Gardens' Lowcountry Zoo is another great place to have wonderful animal interactions with native species.
If it's a rainy day, Fun Warehouse is your solution! An indoor family entertainment mecca, Fun Warehouse will keep your kids occupied and amused all day long, offering laser tag, a go-kart track, an arcade, a roller-skating rink, and more. Your only problem will be getting them to leave!
Planning a friend-cation? Not to worry – you will have more than enough grown-up entertainment to occupy you and your crew! Check out one of the many local breweries in the area for your pick of top-notch craft beers. If you head to Grand Strand Brewing Company on a Saturday night, you can enjoy live music with your beverage – and the staff there will help you pick the perfect craft concoction to pair with your food.
If you're a pro golfer or just learning the game, then you're also in the right place. As the "Golf Capital of the World", Myrtle Beach offers around 90 golf courses. Some were even professionally designed by legends of the sport, but all meet high-quality standards and afford you with exceptional views of the area.
You can also head to the downtown Myrtle Beach area for live theatre and concerts, shop 'til you drop at one of the many unique boutique shops in charming Market Common, or enjoy your favourite cuisine. You can choose anything from casual pub-style food to exquisite fine dining creations by internationally acclaimed chefs – but either way, you and your crew won't go hungry on this trip!
If you're more adventurous, Myrtle Beach still has something for you! Surf's up all year 'round at North Myrtle Beach – but you'll definitely need your wetsuit if you're trying to catch a wave in the chilly winter waters! Or get aerial: take a thrilling, once-in-a-lifetime helicopter ride and get a unique view of the area from above. 
Whatever activities you have planned, you may find it easier to rent a car – this will give you more freedom and the ability to be spontaneous. Search for the perfect car for your Myrtle Beach winter escape here.

Big-city entertainment with small-town charm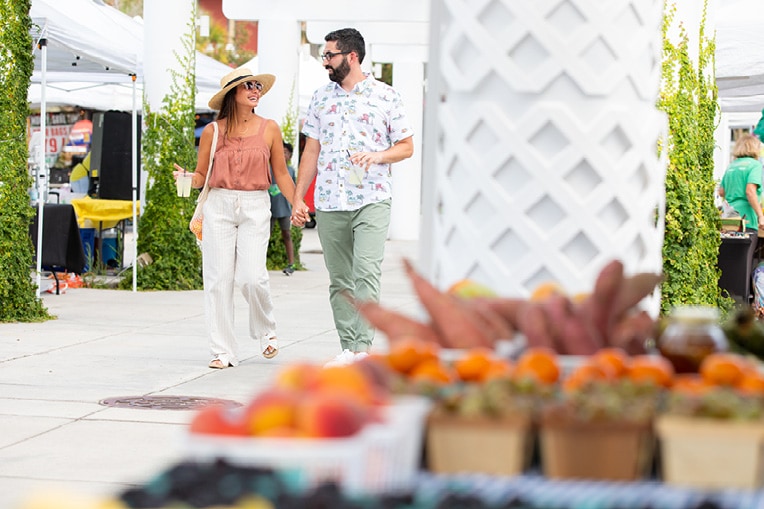 Despite having enough activities to occupy you for weeks on end, Myrtle Beach still retains the southern charm and hospitality that South Carolina is famous for. You can have the best of both worlds: Vegas-level entertainment with small-town vibes.
Head to the Carolina Opry Theater to enjoy high-quality shows at the first live theatre in Myrtle Beach. Or check out one of the 600-plus arts events that happen here every year.
If you need to get away from the hustle and bustle of it all, you'll find easy escapes into nature and serene spots to clear your mind. The Conway Riverwalk brings you on a tranquil stroll over the Waccamaw River. Take a seat on one of the benches along the way to truly appreciate the natural scenery around you.
There are also several different parks and gardens for you to choose from if you need another day out of the city. But one of the best things to do in Myrtle Beach is to get acquainted with the locals. You'll find that South Carolinians are warm, generous, friendly, and laid back. So get to know the people – you could have a short but nice interaction, or you could make a lifelong friend!
So put Myrtle Beach next on your winter destinations list for a sun-filled, fun-filled getaway that gives you ample opportunities to connect with nature, provides something for every type of traveller in your group, and charms your socks off. You'll have an adventure that you'll never forget!
Ready to book your dream vacation?
See the world, your way. Browse the top travel deals on redtag.ca