A collection of recipes, activities and music to make for one great stay-at-home Cinco de Mayo party.
Cinco de Mayo is an annual celebration in honour of the Mexican Army's win at the Battle of Puebla. While many of us like to use this as a reason to take a trip to Mexico or party with loved ones, we know that is not an option this year. So, we've rounded up some of our favourite recipes, crafts and more to bring you a Cinco de Mayo Party at home.
It might not be a traditional Cinco de Mayo fiesta - but a fun version for those in isolation.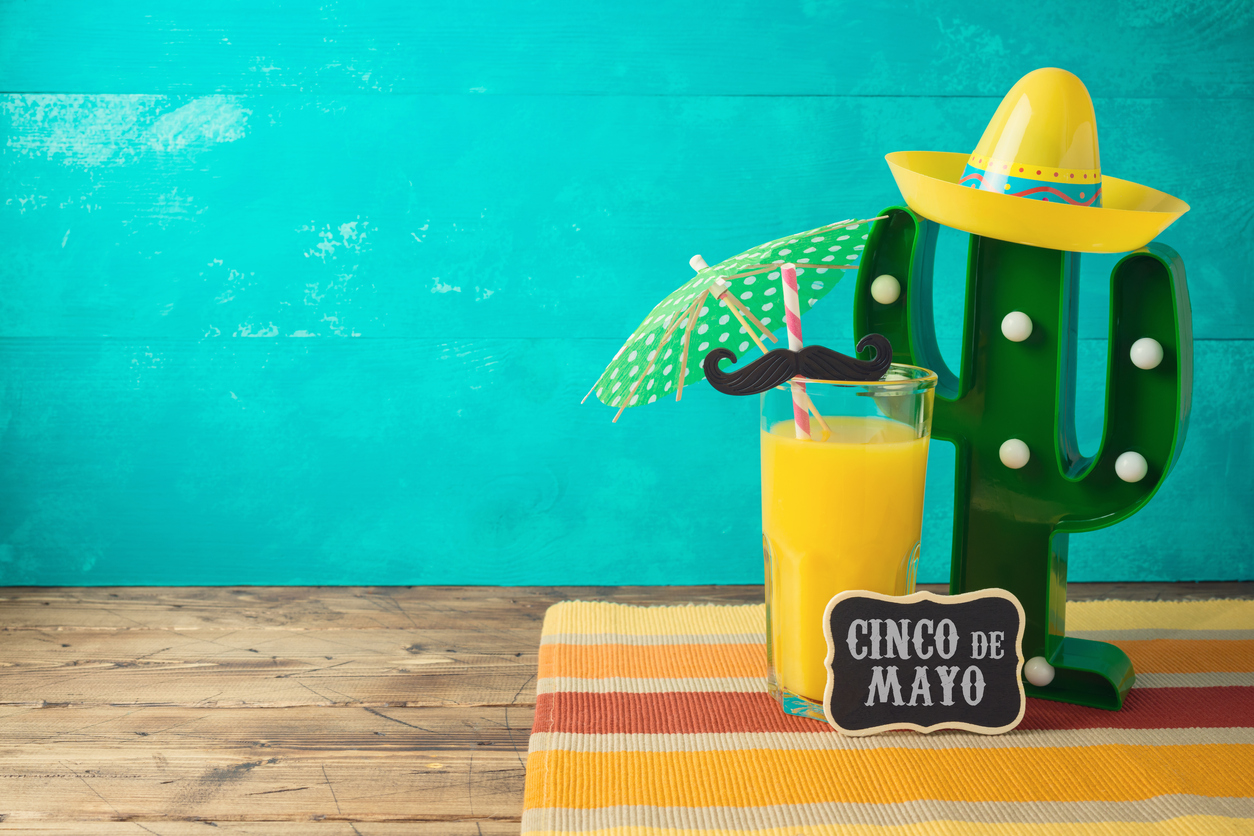 Some DIY crafts will not only be a good activity to pass the time, but it will also add to your decor. These are some great ideas that can keep kids occupied as well! 
Mexican Cutout Banner This DIY Papel Picado is an easy project that can also be done with construction paper or similar materials that you have on hand. These will look great hung up around your house, making you feel like you're walking through the streets of Puerto Vallarta.
DIY Mini Piñata These adorable DIY Mini Piñatas are not only a fun craft, but also double as a decor piece -  place at each family member's place seating at the table. It will make the night/day extra special! 

What is a Cinco de Mayo celebration without great food? Mexico is known for its incredible eats. Here are a few simple recipes we found that you can easily make at home:
Guacamole: Guac and chips is a staple at any Cinco de Mayo get together. Here is an easy 5 minute recipe from Joy Food Sunshine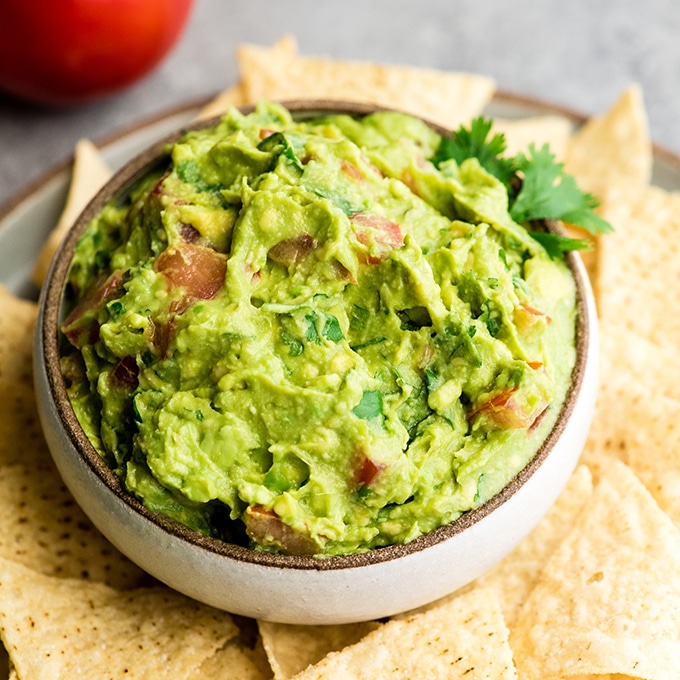 Mexican Street Corn: If you've got a grill master living with you, and good weather - attempt to make one of our favourite dishes.  The Tasting Team's Grilled Mexican Street Corn is a good authentic version, but-feel free to have fun with this recipe and add any other toppings and spices you'd like!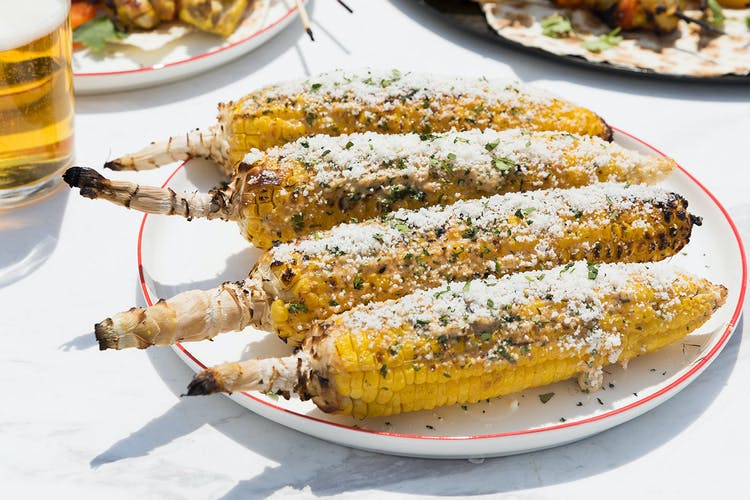 Of course the recipe options are endless, so we've curated a Cinco de Mayo Pinterest Board with a variety of options like taco recipes, enchiladas, dips that may entice your palette and make this day extra yummy!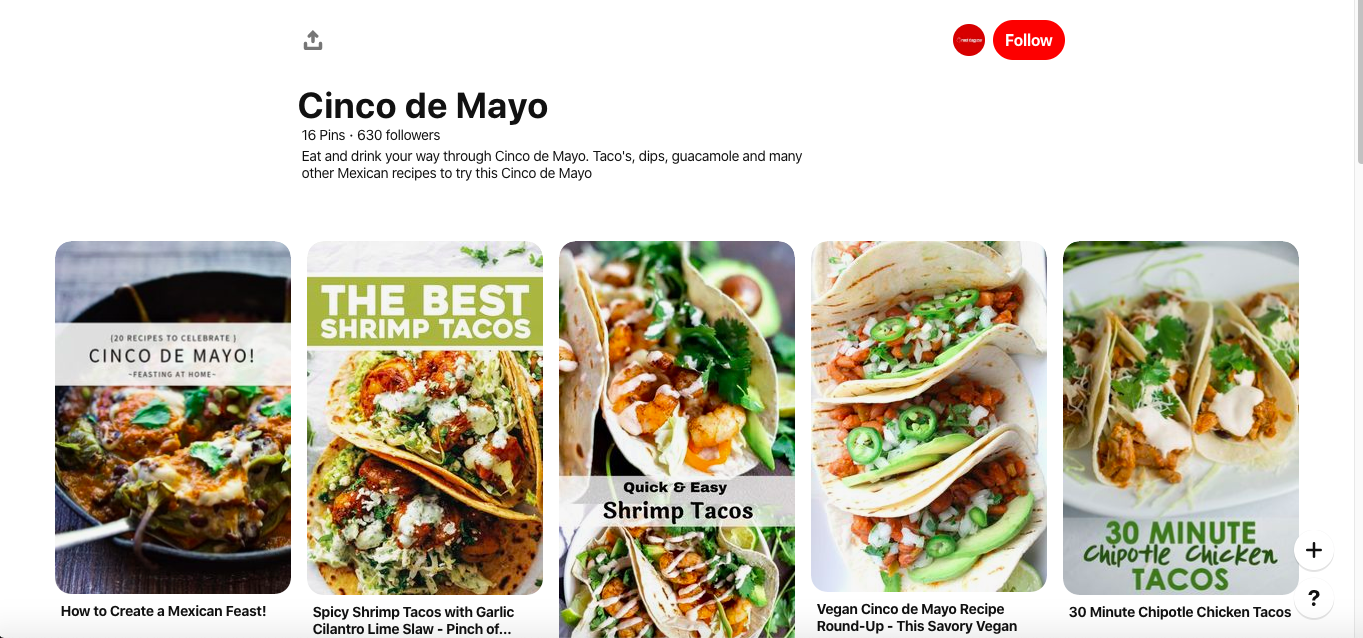 All the great food has to be accompanied by great drinks! A margarita is a classic drink for Cinco de Mayo and we found some great recipes for drinkers and non-drinkers:
Spicy Margarita: This Jalapeno Margarita recipe is caliente! If you don't have any agave nectar, honey can be a substitute. (*We know they're yummy, but drink responsibly)
Virgin Margarita: The whole family can enjoy a taste of this Classic Margarita Mocktail (non-alcoholic version). 
Kick it up a notch and go all out with decor for your at-home party. We love this set up created by Golden Arrow Events. You may not have all the products but it can serve as inspiration for your temporary redesign.
Have any other ideas of how to celebrate Cinco de Mayo at home, let us know in the comments below and share your at-home celebrations with us on Instagram
@redtag.ca
.