Las Vegas offers so much more than just partying and casino's.  On our last trip we have compiled a list of nine things to do in Las Vegas that will surprise you!
Las Vegas – an oasis amidst the desert. People flock from all over the world to experience the glitz and glamour of this exciting place. From the casinos to world-class entertainment, the shimmering lights of Las Vegas aren't the only things to do in Vegas that will leave you dazzled.
When many think of Vegas, they think of the party scene. But beyond the clubs and casinos – Vegas has so much more to offer. We sent our friends, Tee, Mel and Victoria on the ultimate girls trip to discover everything epic in Vegas. In no particular order, here are nine noteworthy activities to check out in Las Vegas:
There are hundreds, if not thousands, of different dining options in Vegas. If you're a food lover of any sorts, we highly suggest trying one of the restaurants unique to Las Vegas. Gordon Ramsay recently opened the first-ever Hell's Kitchen in Caesars Palace; a culinary experience that will blow your mind. If you are seeking out of this world dessert, we suggest checking out Sugar Factory – the King Kong sundae is quite the treat.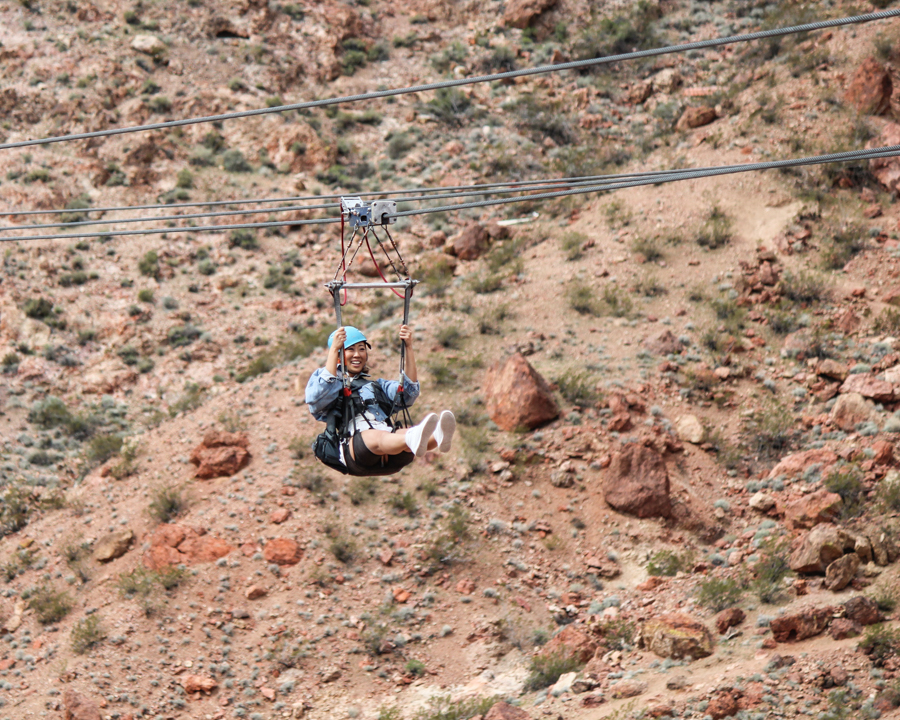 Go off the strip and zip across the Mojave Desert. At approximately $159 USD, this desert adventure is definitely worthwhile. Only 30 minutes away from Las Vegas strip, you can zipline over 1.5 miles of desert landscape, including Bootleg Canyon. Keep your eyes out for desert wildlife including big horn sheep.
Walk through a neon boneyard, where some of Vegas' most iconic signs are laid to rest. Each sign in the Neon Museum offers a unique story about the personalities who created it, what inspired it, where and when it was made, and the role it played in Las Vegas' history. At night, be sure to check out the Brilliant lightshow. The signs are lit up synonymous with classic hits from musical legends like Elvis.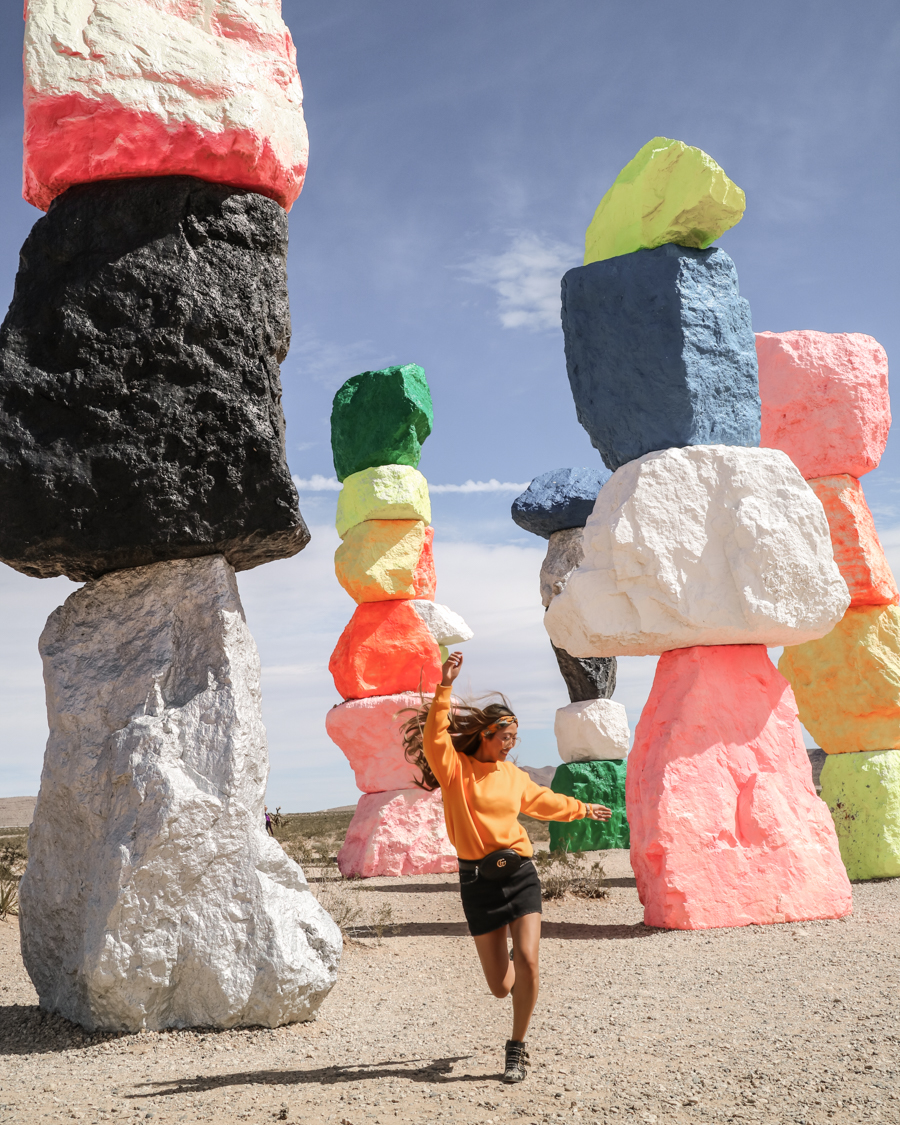 Seven Magic Mountains is a buzzworthy art installation just 30 minutes away from the Las Vegas strip. Created by renowned Swiss artist, Ugo Rondinone, Seven Magic Mountains is comprised of 7 colourful stacked boulders in the Ivanpah Valley. This installation will remain on display until the end of 2018 – so try to see it before it's gone! However, the artist is working on an extension plan due to the popularity
If you're looking for a breathtaking view of Las Vegas, the High Roller at the Linq is the place to be. Offering one of the best views of Las Vegas, this 30-minute ride takes you 550 feet above the Las Vegas
strip. The High Roller has the largest observation deck with 360 views. A surprising fact: it's actually bigger than the London Eye. There are a few different ride options to choose from, including a Happy Half Hour ride and a customized experience.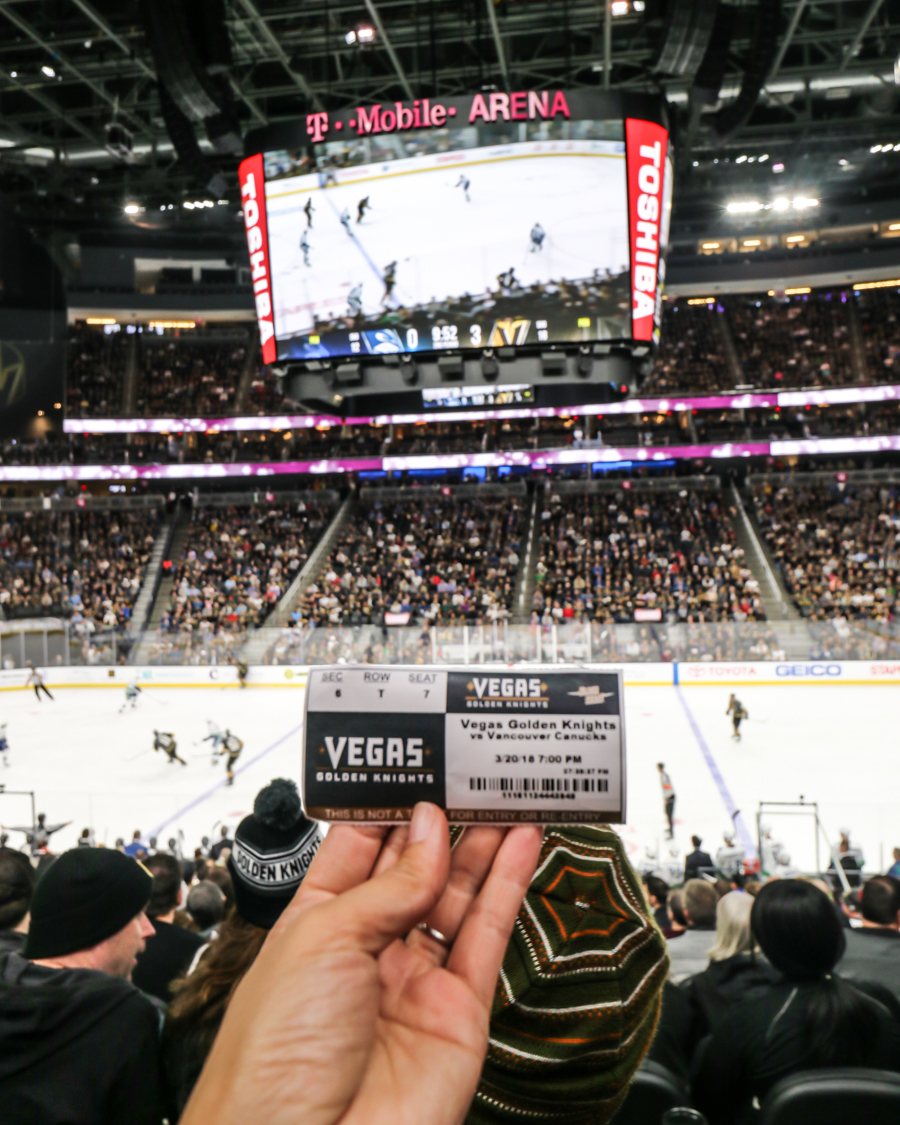 Sports enthusiast or not – a Vegas Golden Knights game is a one-of-a-kind experience anyone can appreciate. NHL's newest franchise team has brought some serious buzz since their successful first season. Aside from the action on the ice, there are tons of festivities and entertainment to keep you amused. The energy of the fans in the T Mobile Arena is infectious. This is one hockey experience you'll never forget.
See a Show or Two, or a Few...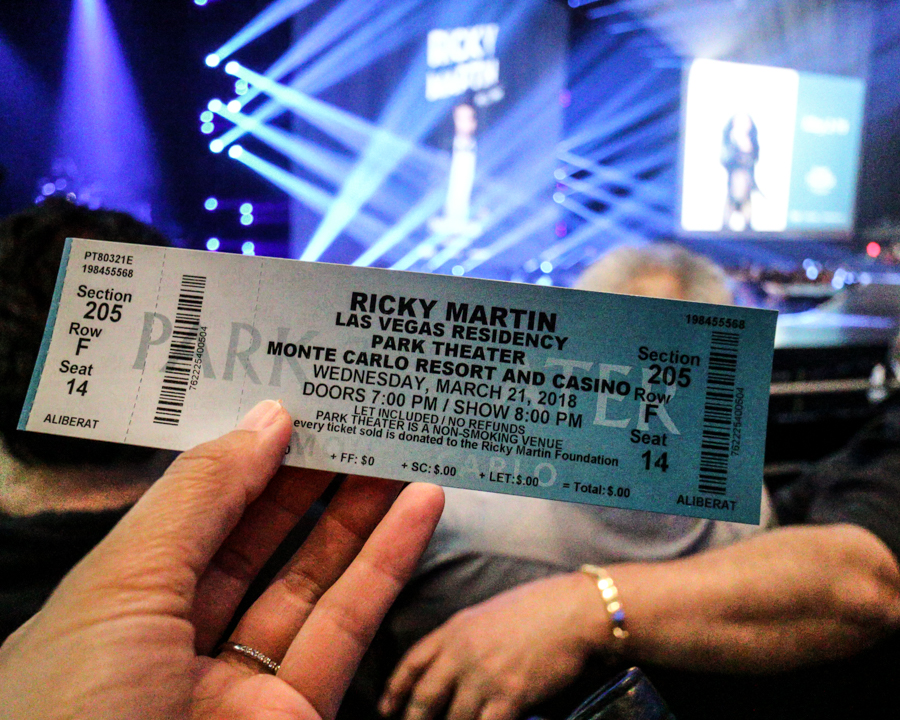 Las Vegas is home to some of the most epic shows in the world. It seems like there is an endless number entertainers you can see live – no matter your interests! Some noteworthy shows include Ricky Martin at the Park Theater or BAZ – A Musical; a high-energy mash-up that blends iconic love stories from film legend Baz Luhrmann. Taking the stage in December is pop superstar Lady Gaga. Taking the stage of Park Theater, Gaga is ready to give you a million reasons to go see her show in Vegas. See a full list of upcoming shows here.
Grand Canal Shoppes at Venetian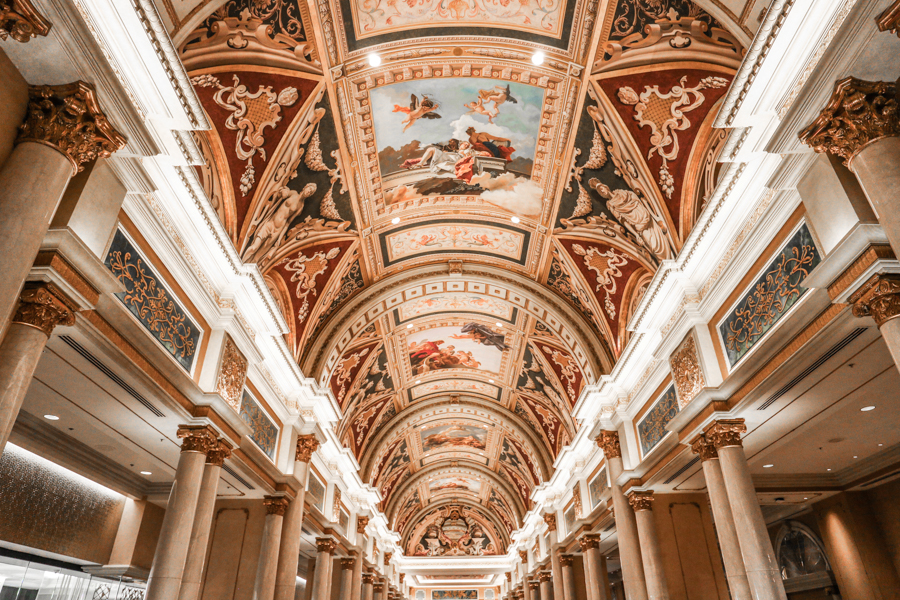 This is not your standard shopping experience. As you browse through the shops, enjoy the many sounds and sights of a wonderful Italian backdrop. From opera singers and acrobatics to performers and gondola rides, your journey from store to store will keep you entertained. The Grand Canal Shoppes offer so many different store types, from fashion to candy. No matter your budget or style, you are sure to find something right for you.
Photo Opp at the Vegas Sign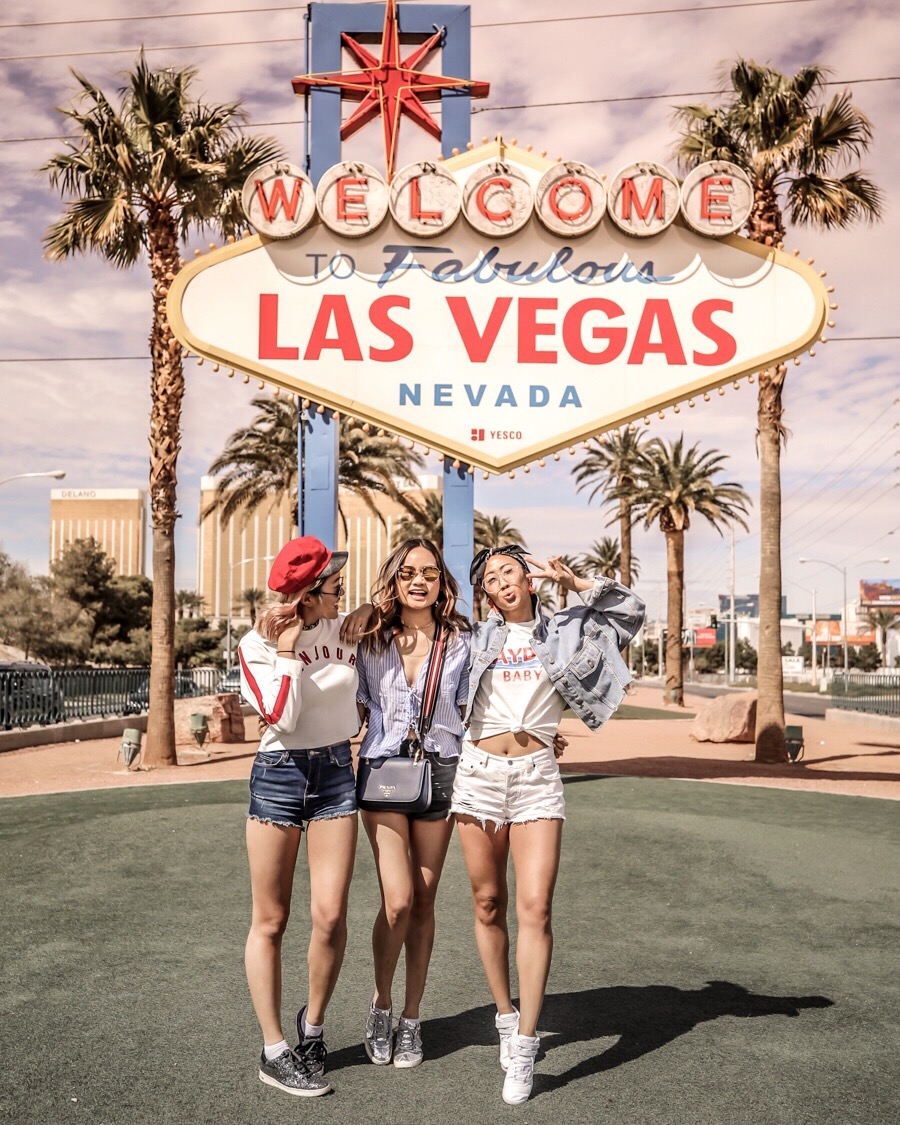 If you're looking for the perfect photo opportunity, there is nothing more iconic than the Las Vegas sign. This landmark is the one you see on shirts, souvenirs, posters and more. The creators of the Las Vegas sign say that it is a representation of Las Vegas itself and acts as the unofficial border of the strip. Did you know the backside of the sign reads: Drive carefully, come back soon? We definitely recommend this photo-worthy spot.
Ready to plan your perfect trip to Las Vegas?
Check out cheap flight and hotel packages.