There's nothing more exciting than taking a vacation – especially when you're heading someplace warm and sunny. And when everything is already arranged for you and ready to go, things get even better…
Pre-packaged vacations are simply THE best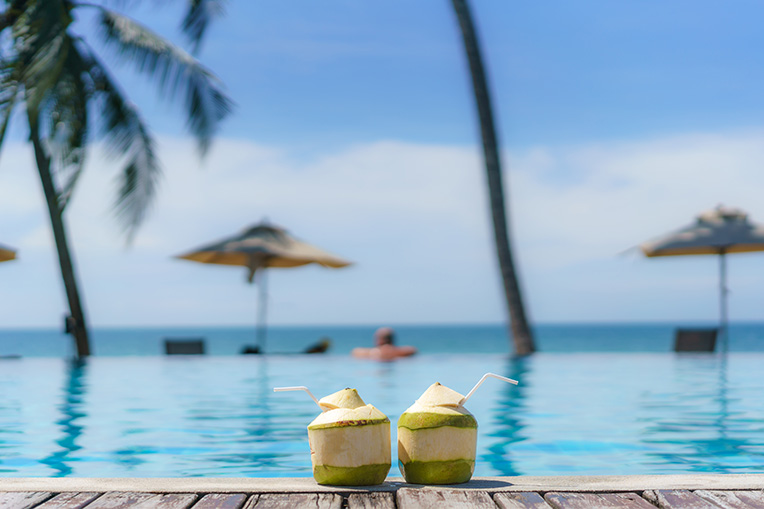 It's no wonder WHY Canadian travellers love pre-packaged vacations. The benefits of taking one go far and plenty – between fewer worries, better organization, and more fun, you're bound to have the trip of a lifetime. The stress of researching where you should go, where you could stay, and where you can eat can certainly pile up… but with pre-packaged vacations, you really don't have to worry! All you have to do once you get to your sunny destination is think about what you're going to drink or where to secure your spot on the beach. If you're still deciding on where to go, find out where Canadians are travelling next to get inspired!
Why should you book your vacation with redtag.ca?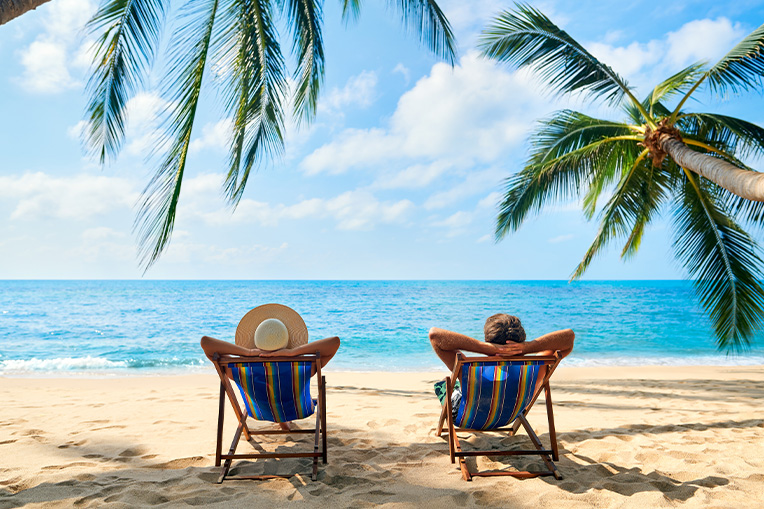 With different options out there, you might be wondering – why should you book your vacation with redtag.ca? Well, we sell packages from the top tour operators in Canada. Whether you prefer Air Canada Vacations, Transat, or Sunwing, we've got you covered! Get the best rates for the highest quality experiences from brands everybody knows and trusts. Get access to these packages all in one place, with special rates and exclusive offers you won't be able to find anywhere else. We've got thousands of vacation packages staying at your favourite resorts such as RIU, Bahia Principe, Melia, Iberostar, Karisma, Occidental, Sandals, Secrets, and many more to Canadians' favourite destinations like Mexico, Dominican Republic, Cuba, and Jamaica. Following the principles of care, flexibility, affordability, and innovation, you can find vacations addressing all your needs: including a diverse selection of packages, convenience, and incredible prices!
What redtag.ca does differently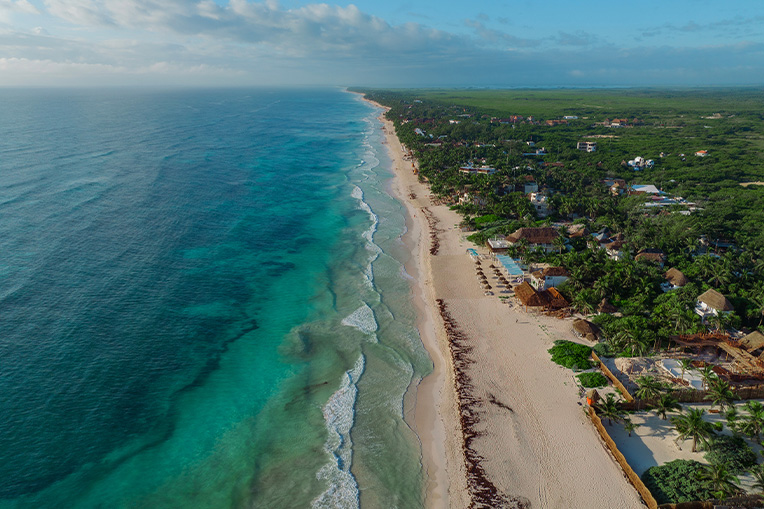 When it comes to finding the perfect package, WHO you book with makes a big difference – and redtag.ca has everything you're looking for! One of the main factors that set us apart is the easy booking process. With the simple search bar, all you have to do is type in your dream destination along with your departure location, the number of rooms or guests, date, and duration, and select your vacation style to see a variety of options come up. Once you've compared your options and picked a package, the low-price calendar will show you the best travel dates for the lowest prices so you can choose your perfect date.
From there, everything you need to book will be displayed on one page. You can also turn your everyday purchases into great rewards like unforgettable travel experiences with the Air Miles program! This is an easy way to earn and spend your points when you purchase vacation or cruise packages through redtag.ca. To figure out how many miles you could get for your dream package, type in the amount on this page to receive a quick estimate!
And last but not least… redtag.ca is partnered with Uplift for their easy payment plan, so you can enjoy the freedom and flexibility of being able to pay for your trip in monthly installments of up to 24 months. Take advantage of this option to treat yourself a bit! Why not go for extra leg room or even a swim-up room?
Ready to book your pre-packaged vacations?
See the world, your way. Browse pre-packaged vacations on redtag.ca.