Many people assume that travel is a luxury that the average person can't afford. When your boss comes back to work raving about her two-week ski-cation in the French Alps at a world-class chalet, or when your Instagram feed is full of celebrities jet-setting to the private islands they just purchased, you may begin to feel hopeless.
However, it's a myth that travel is unaffordable – it all depends on how, when, where, and with whom you travel! And the redtag.ca team is here to debunk that myth and provide you with some helpful tips on how you can save on your next trip.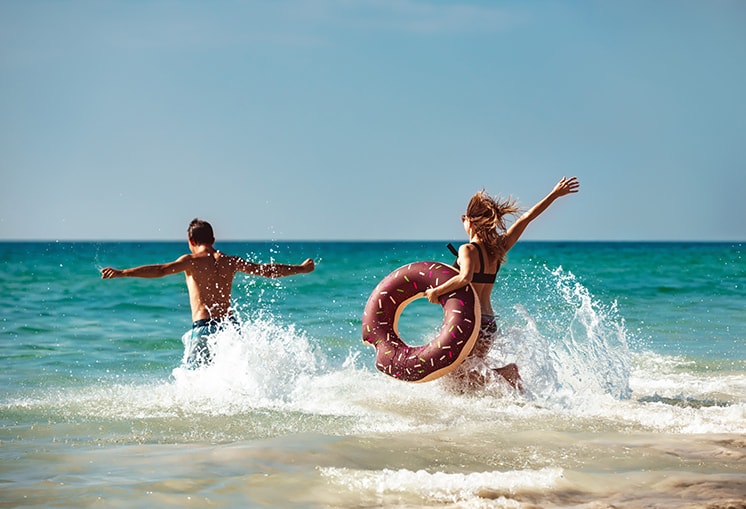 You'll be shocked to discover how much you can save on flights, accommodations, and vacation packages by paying attention to flash sales. These sales can suddenly pop up, and a vacation package that was originally two thousand dollars could be less than half that price during the promotion.
So how can you keep apprised of these sales if they are, well, last-minute and a surprise? Sign up for newsletters and alerts (ahem… for example, redtag.ca's newsletter will give you exclusive discounts and access to giveaways). You'll get information about any special offers delivered right to your inbox.
Also, keep an eye open for sales on and slightly before major holidays, and be ready to book at short notice! It's a safe bet to assume that most travel retailers will have promotions during the most important festivities of the year, as this is often when people travel. Wanna book a fall getaway to Las Vegas? Wait until Thanksgiving or Halloween to see what autumn promotions lie ahead. Excited to go on a buddy's snowboarding trip in Québec? Hold off booking until December or January, and a Christmas surprise will surely await!
Be flexible with your travel dates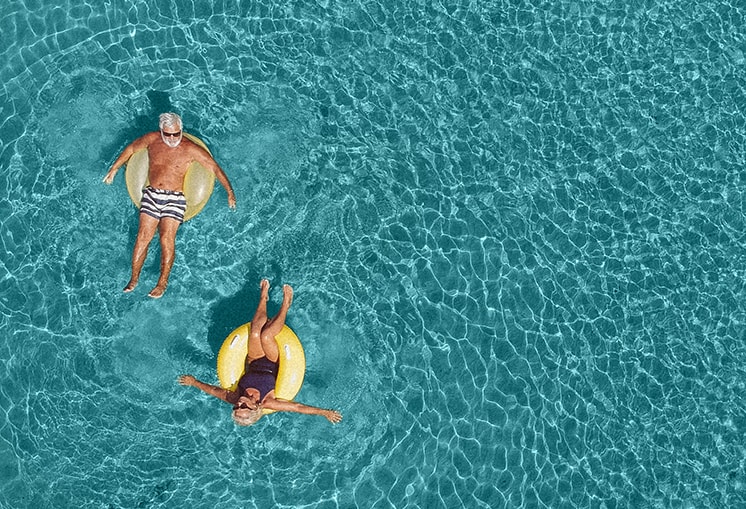 It's true that many companies require employees to reserve their vacation days well in advance. But if you are able to take time off with just a few days notice and can be flexible with your travel dates, you'll save big time.
With flexible dates, you can use a Lowest Price Calendar to find the best prices for your upcoming trip. You simply select the origin and destination cities, the month you want to travel, and the duration of your trip, and the calendar will show you the current prices of travel for each day of that month. You can also filter for specific types of accommodations, as well as their star ratings.
Not sure where to find this calendar? redtag.ca has one here that will help you get the best rates for your next amazing getaway. Check it out so that you can be sure you booked the lowest price on your romantic retreat in Cuba, your March Break vacation in Miami, or your solo self-care trip in the Dominican Republic.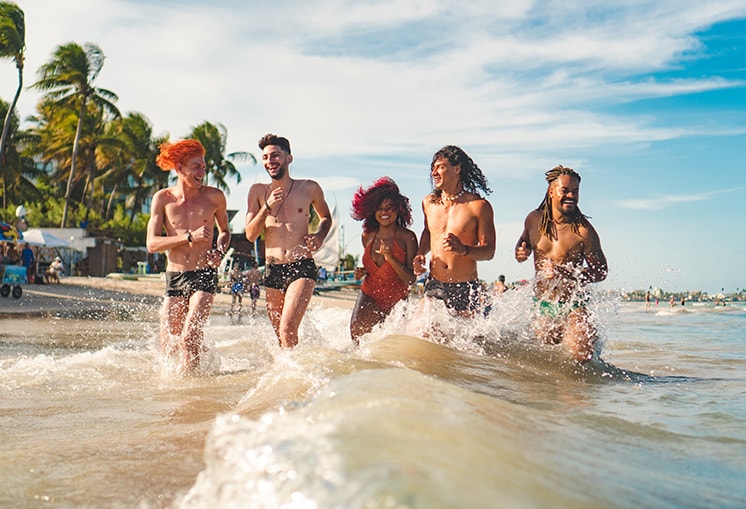 This is probably obvious to most, but the more the merrier – especially when it comes to travel! Groups get better hotel rates and there are often group deals for all-inclusive vacation packages too.
This doesn't mean you need to travel in a caravan. A group is usually around ten people, but depending on the offer, it can be as few as four or five – and this is perfect if you're renting a car, as you can share the cost of the vehicle and gas.
If you're looking to make a trip more affordable, why not turn a solo or couple's trip into group fun? Have a double (or triple, or quadruple!) date at an all-inclusive resort in stunning Jamaica. Have a big family reunion in Mexico, and explore beaches, pyramids, and cenotes with your relatives. Or take an adventurous friend-cation with your besties and ride ATVs, zipline above a cloud forest, and hike up a volcano in Costa Rica. The more of you there are, the more memories you'll share and create – and the more savings you'll find!
redtag.ca has excellent packages available for group travel, whether you're planning a corporate retreat, a destination wedding, or a family getaway!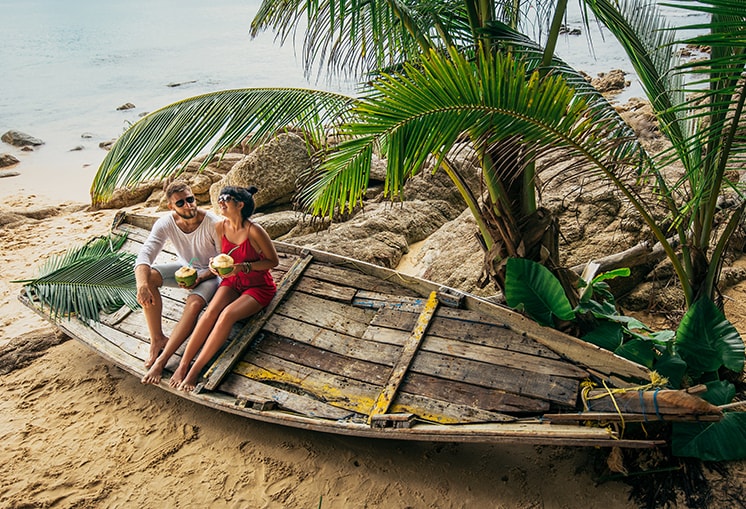 If you're still viewing travel as a luxury, think about this: how are locals able to afford living there? If they can make it work, so can you! Yes, you will need to stay at a hotel, guesthouse, or a resort. And yes, you may want to do the touristy activities that locals would scoff at. But if saving money is high on your list when planning your next trip, then, for the most part, do as the locals do.
Barcelona, for example, has a plethora of internationally acclaimed restaurants, where you'd be sure to find your fill of mouthwatering dishes. But a local dive bar serving endless tapas could be equally as scrumptious – at a fraction of the price!
Seek out as many free activities as possible. Yes, it costs to go inside the Eiffel Tower in Paris – but the surrounding gardens and esplanade are fully accessible without a ticket. So grab a bottle of exquisite French wine, some camembert cheese, and a freshly baked baguette from a local supermarket, head down to the tower gardens, and enjoy your dinner! It may not come with a Michelin star, but you'll have a fantastic view and your wallet will thank you later.
Museums, especially in many countries in Europe, often have one day or night a week when they are admission-free. Parks are also usually free to stroll through – and walking around different neighbourhoods, viewing the unique architecture and street fashion, is often the best part about exploring a new city!
So do your research before you travel – figure out what days the attractions you want to see are cheaper or free. Reach out to friends who have travelled to your destination before, or even locals who live there, to get a personal perspective on how to save money. And always remember that you can still have an incredible, life-changing experience while travelling, even if it's on a shoestring.
Book a pre-packaged vacation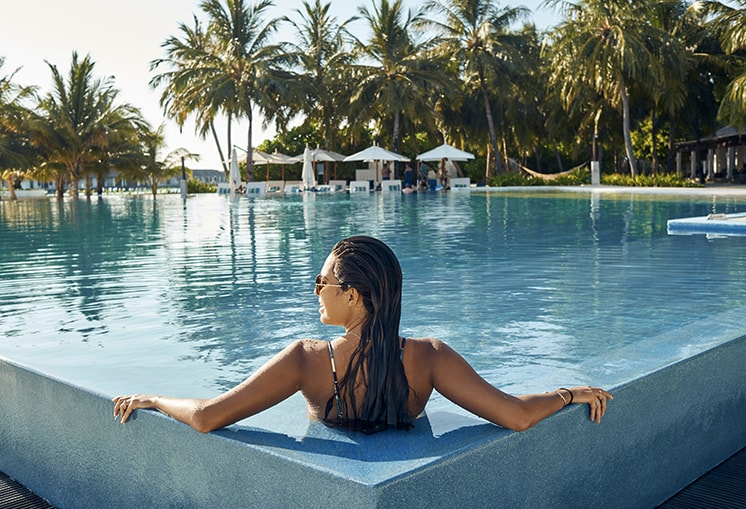 If you're on a tight budget and know exactly how much you can afford to spend on your next vacation, then an all-inclusive trip is likely your best option. When you book a pre-packaged vacation, you can rest assured that there are no major additional costs. So when you arrive at your destination, you can truly relax.
These packages often include all vacation-related expenses: airfare, baggage, airport transfers, meals, accommodations, and sometimes even drinks and activities, and they are much less expensive than à la carte vacations, where you pay for everything separately.
Not only do you save on costs; you also save on stress, as it cuts down the amount of planning and preparing you need to do. And a vacation should be just that – a stress-free time when you can focus on self-care and rejuvenation, rather than organizing taxi rides and reading restaurant reviews online.
Check out some of redtag.ca's best all-inclusive vacation deals and reserve your seat in paradise here. You could be swimming in a turquoise sea, with the Caribbean sun above you, by next week.
So there you have it – five ways to save on your upcoming trip! How do you save money when you travel? And where will you go next?
Ready to book your dream vacation?
See the world, your way. Browse the top travel deals on redtag.ca